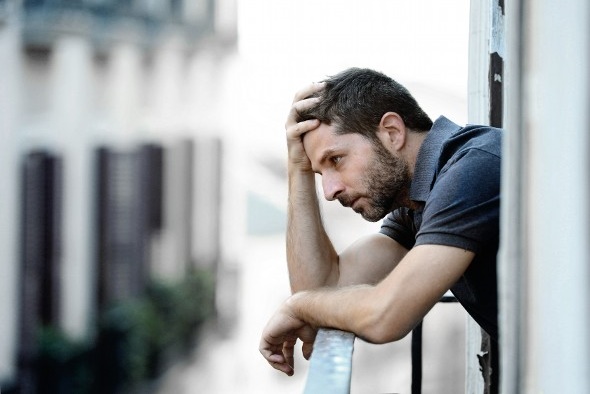 If multiple buyers are interested in buying your home, you're probably feeling pretty good about yourself. All of the hard work you put into cleaning and renovating your house has finally paid off. Now, all you have to do is come up with a way to sift through the home offers you've received. Not sure how to get started? Here are some tips to help you choose the best buyer to take over your home.
Find out now: How much house can I afford?
1. Decide on a Strategy
When you have home offers from more than one buyer, you'll have to decide how you're going to handle the situation. If you're working with a listing agent, he or she can negotiate and help you pick the right offer. But if you're working independently, the burden of choosing the right buyer falls squarely on your shoulders.
You could tell your interested buyers that you're accepting offers on a first-come, first-served basis. The first offer you receive, however, might not be the best one. You could also let all of the buyers know you're considering multiple offers and ask them to make their best offers. If that's the strategy you want to use, you might have to make a counteroffer so that you end up with the most favorable terms.
Whatever you decide to do, it's important to communicate clearly with your interested homebuyers so that everyone's aware of what's happening. You wouldn't want to lose your best buyer because he or she believes you've been dishonest or shady. Starting a bidding war might encourage the buyers to step up their game, but it could also increase your chances of having a buyer make an impulsive deal that falls through later on.
2. Consider Which Offer Will Bring in the Most Profit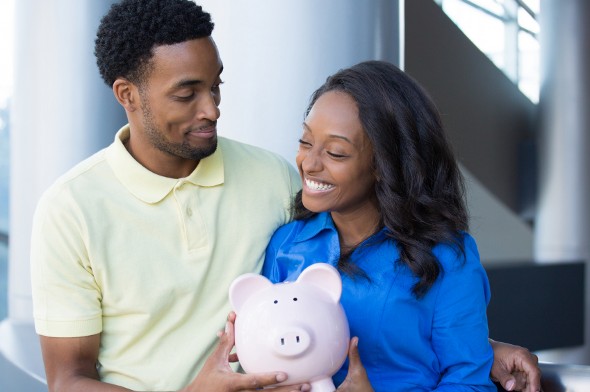 As you compare offers, it's easy to simply go with an all-cash buyer or whoever can afford to put up the most money for your house. The price that buyers are willing to pay is certainly important. You wouldn't want to sell your home for an amount that's too low. If that happens, you might have to pay a lot of money when you get to the closing table in order to pay off your mortgage.
Still, it's best to avoid taking offer prices strictly at face value. To find out how much you'll earn from selling your house, you'll need to take the prices that the buyers can pay and subtract the cost of taxes, fees, mortgage loan interest, closing costs you'll have to pay on their behalf and the cost of additional home improvements. If you're using a real estate agent, you can expect to pay their commission and in some cases you may have to consider paying the buyer's agent as well.
Related Article: How to Make an Offer on a House
3. Look at Who Has the Fewest Concessions
The price, of course, shouldn't be the only factor you consider when you're weighing multiple offers. Don't forget to think about the kinds of concessions that buyers might want you to make.
The fewer the concessions, the easier it is for you as the seller. You don't want to reduce the proceeds from your home sale by having to fork over a large percentage towards the buyer's closing costs or spend too much on last-minute renovations requested by the buyer.
4. Think About the Financing the Buyers Qualify For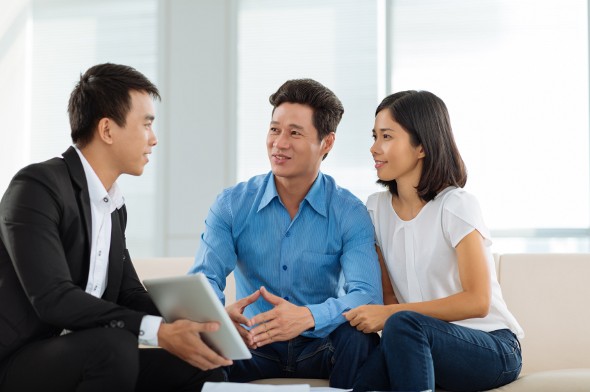 Regardless of how great a potential buyer might seem, they might not be the right person to buy your house if they don't have the right mortgage lender to finance their purchase. Not all lenders are the same and sometimes financing deals collapse.
Before having your heart set on a particular homebuyer, it's a good idea to make sure that they're preapproved for a mortgage from a trustworthy lender. While a buyer with an FHA loan or another non-conventional loan shouldn't be overlooked, you'll need to find out whether their loan terms will make sealing the deal more difficult.
Check out our mortgage calculator.
5. Determine Who's Most Flexible in Terms of Timing
As a seller, your goal is often to get to the closing stage as quickly as possible. If you can't decide between different offers, the person who's willing to close in a few weeks could seem more attractive than someone who wants to wait a couple of months before becoming the new owner of your home. And if a homebuyer says that he or she needs to sell their old house before they can purchase yours, that might be too unpredictable for your needs.
Final Word
Deciding between a handful of offers on your house can be tricky. If you want to know how to choose the best buyer, it's best to look at the big picture and pick the most qualified individual whose offer isn't too far below your expectations. The offer letter you receive can help you with your dilemma as well, because you'll find out which buyers genuinely love your house as-is and which ones want you to make major adjustments.
Be prepared to make counteroffers with interested parties. Just remember that different states have different real estate laws, so you might need to consult an attorney to see whether you're allowed to counter multiple offers at the same time.
Update: Have more financial questions? SmartAsset can help. So many people reached out to us looking for tax and long-term financial planning help, we started our own matching service to help you find a financial advisor. The SmartAdvisor matching tool can help you find a person to work with to meet your needs. First you'll answer a series of questions about your situation and goals. Then the program will narrow down your options from thousands of advisors to up to three fiduciaries who suit your needs. You can then read their profiles to learn more about them, interview them on the phone or in person and choose who to work with in the future. This allows you to find a good fit while the program does much of the hard work for you.
Photo credit: ©iStock.com/OcusFocus, ©iStock.com/nandyphotos, ©iStock.com/DragonImages