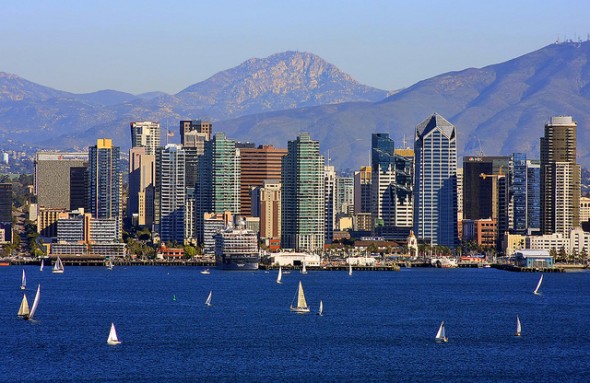 Ah, San Diego – Birthplace of California itself. Europeans first hit the West Coast in what is now SD 450 years ago or so, and a lot of them were Spanish friars, hence the name of the current very fine MLB franchise, the Padres. Nowadays it's known for the massive presence of the US Navy, a staggering variety of beautiful bird species that are resident to the area, and, unfortunately, devastating brushfires. See? It's more than just San Fran with an inferiority complex.
Related: How Much House Can I Afford?
Besides all that, San Diego is a major center for two things near and dear to the heart of many a college-aged American male: It's considered the craft beer capital of the country; and it plays host to the biggest and most important pop culture convention in the country. San Diego Comic-Con is home of the showcases of just about every blockbuster movie and video game worth noting in the coming year. The University of California, San Diego is also a massive presence, with its more than 30,000 students. It's consistently ranked in the top 10 public institutes of higher education in the country.
Related Article: The Economics of Craft Beer
San Diego was subject to a pre-recession "home affordability crisis" in the mid-2000s, which resulted in median home prices $600,000 and above. The numbers have corrected to more reasonable levels now, but Zillow nevertheless reports median home values at $479,000 and rising 12 percent a year. Right now, the market is considered a level playing field for buyers and sellers, so a fluctuation in either supply or demand could radically change those numbers. With that in mind, SmartAsset has endeavored to find out: Exactly what does a nice round number like half a million dollars buy you in the other city by the other bay?
Contemplating a move to San Diego? Find out how much house you can afford with SmartAsset.
Photo Credit: Dave Toussaint