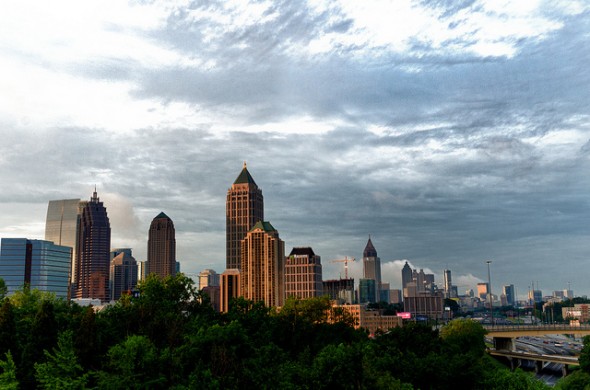 Atlanta – or "Hotlanta," as it's so commonly said – has long been an iconic bastion of Southern culture. It was built on commerce – quite literally, as its location was chosen because two train shipping lines intersected there – thrived throughout the 1830s, 40s, and 50s after its 1837 founding, and then… well, the South seceded, the Civil War happened, and William Tecumseh Sherman's Federal troops burned Atlanta to cinders on their march to the sea. But it didn't take long for Atlanta to recover, and thanks to that rail network, plus both Georgia Tech and a number of historically black colleges as leading higher education institutions, it swiftly became the South's biggest trade center.
Related: How Much House Can I Afford?
Currently, Atlanta's two best-known contributions to US culture are the setting for a movie considered one of the greatest of all time, Gone with the Wind, and the headquarters of Ted Turner's news behemoth CNN. The Centers for Disease Control is located in the Atlanta metro area, based on Emory University's biomedical laboratories. Weirdly, no fewer than three current horror-themed cult-favorite TV series are set in Atlanta – The Walking Dead, Teen Wolf, and Vampire Diaries, and the city has something of a pop-cultural reputation as the "monster capital of America."
Renowned authors of years past like Alice Walker and Joel Chandler Harris lived and worked in Atlanta, and many of their former homes are recognized museums and historic sites. The High Museum of Art has one of the leading modern art collections in the South and in the country. And if you're a hip-hop fan, you've probably enjoyed the works of someone from Atlanta, since musicians from Ludacris to Lil Jon to Danger Mouse all come from the city.
Zillow says the rate of real estate sales in Atlanta is relatively cool, meaning it's a buyer's market currently, so now's an optimal time to buy a property there before the predicted home price rises in the coming years. Here's a taste of what you can get for $350,000:
Thinking of sipping a mint julep on your Atlanta porch? Our home affordability calculator could help.
Photo Credit: Klaus