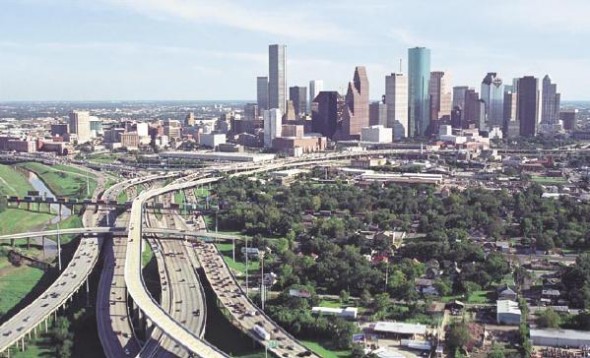 Once upon a time, Houston was the crown jewel of the independent Republic of Texas – and some of the residents may be convinced it still is. In many ways Houston was the first space-age city in the middle of the 20th century, as the staging grounds for NASA's mission control center and recipients of many an iconic broadcast from outer space, whether of triumph ("The Eagle has landed" and Neil Armstrong's "one small step" one-liner from Apollo 11) or disaster ("Houston, we have a problem" from the narrowly rescued Apollo 13). Houston also led the way in a more mundane form of technology – the Astrodome sports stadium, rather hyperbolically called the Eighth Wonder of the World, was the first indoor baseball field in the world.
Related: How Much House Can I Afford?
Nowadays, Houston is known for one of the world's tallest buildings, the JP Morgan-Chase Tower, as well as the presence of some colossal oil companies, Conoco Phillips in particular. On the music front, southern rock brothers ZZ Top, legendary pop diva Beyonce, and "Danger Zone" bearded guy Kenny Rogers all hail from Houston.
Houston hosts a 20-day rodeo that attracts hundreds of thousands of attendees in February and March, as well as the largest gay pride parade in the South. But just because Houstonians like to party doesn't mean they're not also religiously inclined. In fact, the largest church in the entire world, Lakewood Church, which has something like 43,000 attendees each Sunday, is run by celebrity pastor Joel Osteen in Houston.
Zillow says Houston's home prices are stable, in a neutral market, and not subject to rise very much in the next few years. It's a level playing field for those who are interested in the local real estate market.
Looking to get some of that Houston charm? Our home affordability calculator may help.
See also:
How Much House Can I Buy for $500,000 – Dallas
How Much House Can I Buy for $350,000 – Atlanta
How Much House Can I Buy for $500,000 – San Diego
Photo Credit: Houston transtar