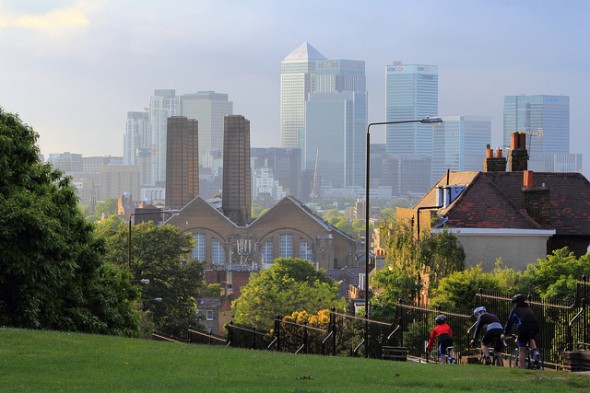 By turns gritty and refined in its long history, Baltimore has been one of the great American seaports since the 1700s. Founded by Cecil Calvert, an Irish aristocrat known as Lord Baltimore, the city hence resented the English yoke from the beginning. After its importance in the Revolution, Baltimore industrialized and endured decline. Today, though, the city has a growing economy and population thanks to its critical role in the healthcare industry.
Find out now: How much house can I afford?
With its location on the Patapsco River and proximity to Cheseapeake Bay, shipping was always one of Baltimore's major industries. But it was also a pioneering city once railroads were invented. The B&O, or Baltimore and Ohio, railroad is still a familiar name.
Baltimore has three contrasting nicknames. Earliest, it was known as the Monumental City, because of the large number of statues and memorials, as well as tall buildings for the time, relative to its area. Most frequently nowadays, it is called Charm City. But somewhere in between, Baltimore was mostly nicknamed Mobtown, because of an infamous series of riots from the late 19th and the early 20th centuries.
The most well-known institution based in Baltimore is probably Johns Hopkins Hospital, considered one of the world's best and consistently ranked second or first in the country (US News and World Report had it number one for twenty-one years in a row). The hospital is an arm of Johns Hopkins University, which together with the hospital is the major employer in the area. Athleticwear makers Under Armour and investment firm T. Rowe Price are also located in Baltimore.
Find out now: What neighborhood is the best fit for me?
Though there is a Baltimore County in Maryland, this only comprises Baltimore's suburbs – the city itself is independent and not part of any county. It is actually the largest independent city in the country.
Baltimore is sometimes called a city of neighborhoods because of the sheer number of officially recognized subsections – seventy-two in all, enough to rival (or even surpass) the borough of Manhattan, New York. Another thing Baltimore has a lot of is boats – specifically, historically preserved boats, like the USS Constellation and the submarine Torsk, both of which have storied records of service.
Famous Baltimoreans include cult filmmaker John Waters, whose relationship to his home city is, ah, let's say complicated; bandleader, actor and possessor of a really long showbiz career Cab Calloway; NPR host Ira Glass; and celebrity chef Duff Goodman. And fans of TV drama know The Wire was both set and filmed in Charm City.
Zillow classes Baltimore's housing market as "neutral," favoring neither buyers nor sellers currently. However, home values are on a slight upward trend. Here's what $350,000 could get you:
Thinking of shipping down to Baltimore? Our home affordability calculator could help.
Photo Source: flickr