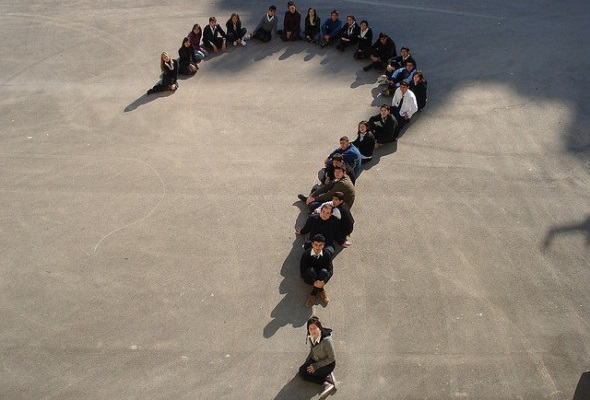 Determining "how much house can I afford?" you can afford to buy and borrow on a new home is a personal decision. While lenders have guidelines for determining the maximum debt to income ratio they will approve, what they approve you for may be more than you are willing to spend. Knowing these guidelines is very helpful, but you should also look at your own comfort level when thinking about taking on a payment for that dream home.
See what your mortgage payments could look like with our mortgage calculator.
Significance of Down Payment on Buying Power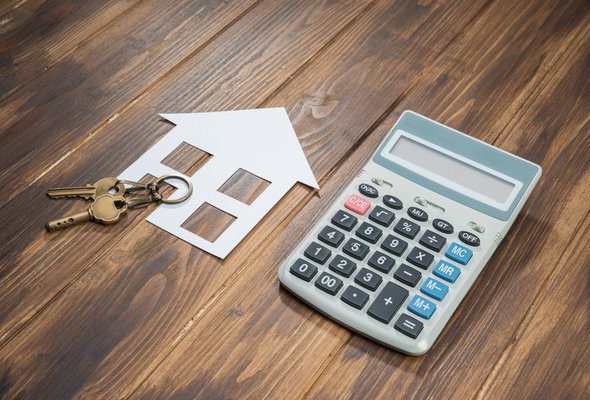 Before determining "how much house can I afford," you first need to figure out "how much should I put down?" Obviously, the more you have for a down payment, the more buying power you have. But a larger down payment also gives you more options for your mortgage loan.
The larger the down payment, the cheaper your monthly mortgage payments will be. If you have $20,000 in the bank right now, but think you could build that amount to $40,000 in 6 months, it might be a good idea to wait before you buy. The extra $20,000 you have saved may actually increase your buying power by twice that much, especially if it can bring your down payment amount to at least 20 percent of the purchase price.
This is the threshold you have to reach to avoid monthly mortgage insurance. If you have to include mortgage insurance with your monthly payment, it significantly reduces the amount you can afford to borrow.
Related: Do I Need Mortgage Insurance?
Debt to Income Ratio
Mortgage lenders use 45 percent as a general guideline for debt to income ratio when approving mortgage loans. To calculate your debt-to-income ratio, add up all your monthly debts (car loans, credit cards, student loans) including the new mortgage payment. Don't forget to include any taxes, insurance and homeowner's dues in the proposed mortgage payment.
If your down payment will be less than 20 percent, you will also need to account for mortgage insurance. Divide your debt total by your gross monthly income before taxes. For example, if you make $5,000 per month, and your total debts plus the proposed mortgage equals $2,250, your debt-to-income ratio is 45 percent. You should just barely qualify for the mortgage.
Some lenders and certain loan programs give approvals at higher or lower debt to income ratios, but 45 percent is a good benchmark from which to start your calculations.
Rate Volatility
Interest rates change every day, so part of your calculations on what payment you can afford must account for rate volatility. If you calculate your payment based on a rate of 4.5 percent, but rates increase to 5.0 percent by the time you are ready to lock it in with the lender, your monthly payment would have increased by about $40 per every $100,000 borrowed on a 30 year mortgage. Suddenly, your debt to income ratio has increased, and you may no longer qualify for the loan.
What Payment are you Comfortable with?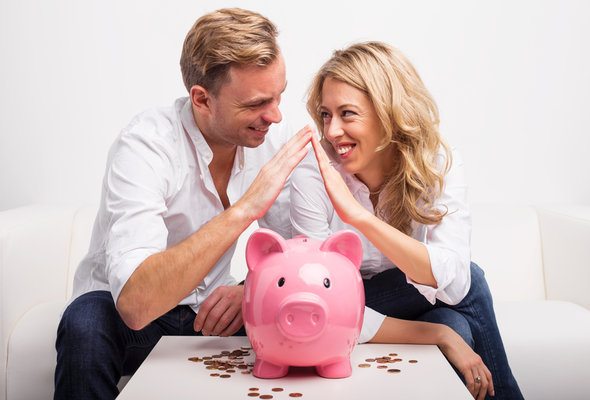 Even if your lender approves you for a mortgage up to a 45 percent debt to income ratio, that does not mean you feel comfortable with that payment. You should do your own calculations for a comfortable mortgage payment based on the lifestyle you want to maintain. Most people, when using a mortgage calculator start with a loan amount and then calculate the payment.
Find out now: How much mortgage can I afford?
But you can work the other way too, starting with a mortgage payment, and then calculating back to what the loan amount would be. When doing this calculation, make sure to account for taxes, insurance, home owner's dues and if applicable, mortgage insurance. Add the loan amount you come up with to the cash you have saved for a down payment, and you know the price you will be comfortable paying for a new home.
Photo credit: @iStock.com/PRImageFactory, @iStock.com/grinvalds