Ask Our Home Buying Expert
Have a question? Ask our Home Buying expert.
More From SmartAsset
Ask Our Home Buying Expert
Have a question? Ask our Home Buying expert.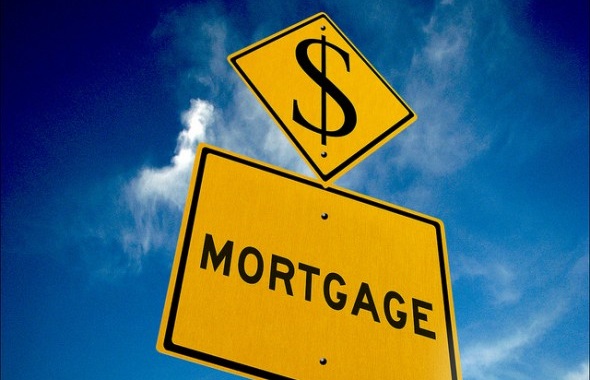 Home mortgages made simple
Buying your home will probably be the biggest and most important investment you'll ever make. Thankfully, SmartAsset can help guide you step-by-step through the complexities of home mortgages with easy-to-understand language and comprehensive graphics. All the information you need is here to help secure your family's home and financial future before you sign on the dotted line.
Find out now: How much should I put down?
What is a home mortgage and why do I need one?
A home mortgage is simply a loan from a bank, or other lender, to buy property. Let's say you have the money to make a modest down payment on your dream home, but not enough to buy it outright. In that case, like most people, you'll need a loan to make your dream come true. For example, the usual down payment on a home is 20% of the property's value, so to buy a $200k home, you'd pay $40k upfront and would take out a $160k mortgage to cover the balance due on your castle.
The amount of money you borrow to buy your home is called the principal, and interest is a percentage of the principal you agree to pay in order to get the loan. Of the two most common kinds of home loans, a fixed-rate mortgage (FRM) is the simplest and most popular.
With an FRM the interest rate and monthly payment stay the same for the life of the loan, which is usually 30 years. The second most popular type of loan is an adjustable-rate mortgage (ARM), or variable-rate mortgage. An ARM is more complex because the interest changes over time based on the prevailing rate for the entire mortgage market.
An FRM has the highest rate and the amount you can borrow is limited. The biggest problem with an FRM though is that if rates fall, you already agreed to pay the higher rate.
On the other hand an ARM may seem attractive because the initial payments are often lower. However when market rates climb, you may struggle or even fail to make your monthly payments. When considering a mortgage it's important to make sure your income can match the maximum interest rate for the loan.
In the end, the home mortgage you choose depends on how much you can afford to pay every month over the term of the loan. It's also important to understand that the total cost of your home is more than just the down payment, and the principal plus interest. The price you pay to live your dream includes closing costs, property taxes, and the price of home owner's insurance.
SmartAsset: A home mortgage scalpel at your Fingertips
Luckily for you SmartAsset has the powerful ability to calculate all of the costs of homeownership and factor them into your monthly mortgage payments. SmartAsset then provides a side-by-side comparisons of mortgages from America's top real estate lenders.
All you have to do is provide a few simple answers, and voila you all the information needed to choose the right mortgage for you and your family. Take advantage of innovative features like the SmartAsset slider to instantly find the cheapest mortgage. Do you have questions about your credit score? Be sure to check your credit score for free online to know where you stand.
Buying a home is an investment in your future that builds equity overtime, so there's no time like the present to make your dream home a reality at a price you can afford.
Why wait? Take a tour of the SmartAsset tool and move one step closer to purchasing your dream home.
See the rest of the posts in this series:
Mortgages – Part 2: Mortgage Prequalification & Preapproval
Mortgages – Part 3: The Mortgage Application Process
Mortgages – Part 4: Mortgage Underwriting & Insurance
Mortgages – Part 5: Pre-Closing and the Closing Process
Photo credit: 401(K) 2013