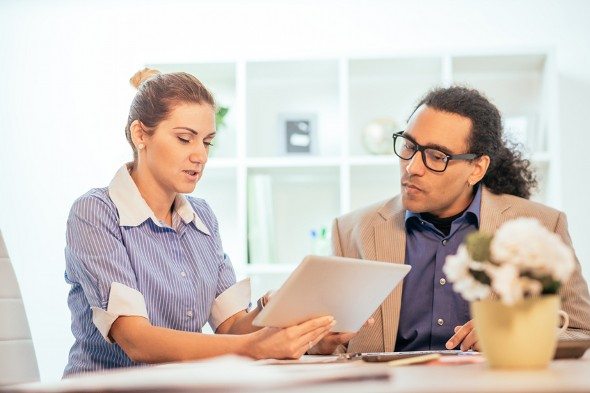 Things have tightened up in the housing market since the housing crisis and lenders are looking at mortgage applications more closely. Lenders consider many factors before deciding whether to approve applicants. Once you know what they're looking for, you can boost your chances of getting approved. Check out five factors that mortgage lenders often consider.
Check out our mortgage calculator.
1. The Size of Your Down Payment
When you're trying to buy a home, the more money you put down, the less you'll have to borrow from a lender. Making a sizable down payment might also improve your chances of getting approved for a loan. If you can put down enough money, you could be considered a low-risk borrower in a lender's eyes.
Industry standards say that homebuyers applying for conventional mortgages should put down at least 20% of their loan amount. But it's important to make a down payment that you can actually afford. Certain mortgage programs – like the FHA loan program – allow qualifying buyers to make small down payments in exchange for agreeing to pay for private mortgage insurance.
2. Your Credit History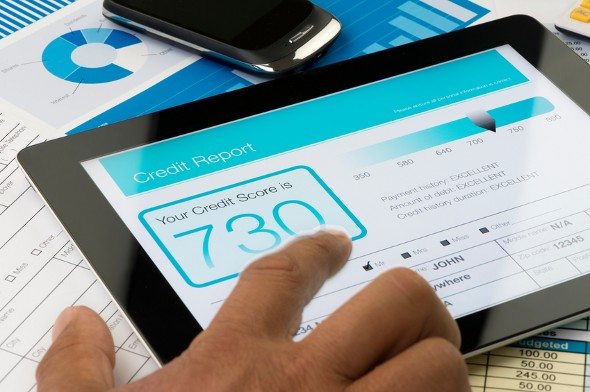 Looking at your credit score and your credit history can give a lender a sense of how you manage money and the likelihood that you'll be able to pay back your loan. Mortgage lenders often look at FICO credit scores and the scores that they require borrowers to have tend to vary.
Before you set up an appointment with a lender, it's a good idea to review your credit report in advance. You can get free copies of your credit report from the three major credit bureaus through annualcreditreport.com.
As you're reviewing your credit report, it's important to identify any mistakes that could bring your score down. Your credit score could impact everything from the interest rate you qualify for to your loan terms and conditions.
Related Article: How Credit Score Affects Your Home Buying Power
3. Your Work History
In addition to reviewing credit histories and assessing ability to make a down payment, banks and lenders often review their applicants' employment histories. Lenders want to ensure that borrowers can afford to make regular mortgage payments. You will need to prove that you have a steady sources of income, so it's best to avoid quitting your job or switching careers before you apply for a mortgage.
4. Your Debt-to-Income Ratio
Homebuyers often borrow hundreds of thousands of dollars when taking out mortgage loans. So before a lender will approve you for a loan, he or she will want to know about your existing debts and your ability to keep up with your debt payments. Your student loan debt, credit card debt and other debts will be taken into account when your lender looks at your debt-to-income ratio (or the size of your monthly debt payments relative to your monthly gross income).
When it comes to debt-to-income (DTI) ratios, different lenders have different requirements. But in many cases, lenders tend to avoid lending money to applicants with DTIs above 43%. That's because lenders want to ensure that borrowers can make all of their monthly payments without overextending themselves.
If you want to keep your DTI as low as possible (and improve your chances of getting approved for a mortgage), it's a good idea to work on paying off large debts before turning in your application. It might also be wise to avoid applying for new lines of credit before meeting with a lender.
Related Article: 10 Things to Avoid Before Applying for a Mortgage
5. The Type of Loan You're Interested In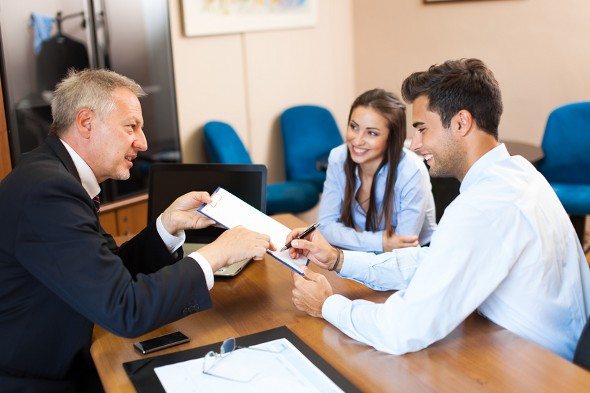 When you meet with your lender, be prepared to discuss different loan options. You might not be able to get a conventional loan if you can't meet certain criteria. Even if you can qualify for a standard loan, your lender might not approve you for the loan amount that you're interested in getting.
Different kinds of loans come with different rules and requirements. Before you contact a lender, it's important to look at the qualifications for multiple kinds of loans in case you're not eligible for the kind of mortgage you had your heart set on.
Final Word
Every lender is different. That's why it's a good idea to find out in advance what different lenders are looking for so you can put your best foot forward.
Ultimately, you'll need to be honest with your lender if you want to get approved for a mortgage. Misleading your lender or hiding information won't make your situation any better. And it could come back to haunt you if you're stuck with a mortgage that you can't afford to pay off.
Tips for Buying a Home
Make sure your credit score is in good shape. With a high credit score, you can get lower mortgage rates, which translates to lower monthly mortgage payments.
Talk to a financial advisor about how buying a home will factor into your larger financial plan. You want to ensure you can purchase a home without sacrificing your other financial goals. A matching tool like SmartAsset's SmartAdvisor can help you find a person to work with to meet your needs. First you'll answer a series of questions about your situation and goals. Then the program will narrow down your options from thousands of advisors to up to three fiduciaries who suit your needs. You can then read their profiles to learn more about them, interview them on the phone or in person and choose who to work with in the future. This allows you to find a good fit while the program does much of the hard work for you.
©iStock.com/Drazen Lovric, ©iStock.com/Courtney Keating, ©iStock.com/Minerva Studio