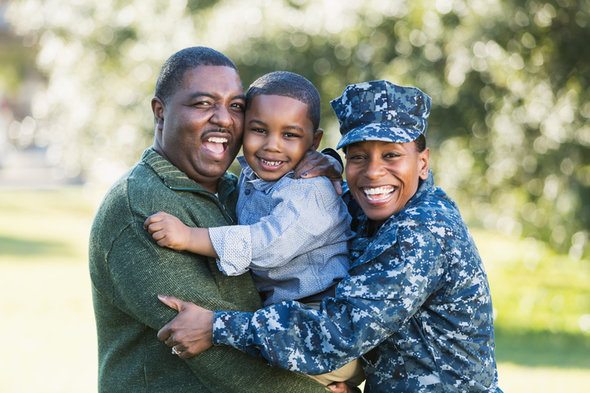 There are a number of reasons why you might want to apply for a Veterans Affairs (VA) loan. Before applying for one, it is necessary to obtain a Certificate of Eligibility (COE) to prove that you meet the requirements to get a VA loan. The requirements differ depending on whether you are a servicemember, National Guard/Reserve member, or the spouse of a servicemember. However, there are some requirements that are necessary that no matter the category that you may fall into.
General VA Loan Requirements
Since a VA loan is backed by a private lender, they possess some of the same requirements of regular loans. Having a stable income and a good credit score is a step in the right direction. These requirements aren't going to help secure a Certificate of Eligibility. However, they do increase the odds of being approved for a loan, and in turn, they make it easier to secure a VA loan.
Veteran and Current Servicemen Requirements
The eligibility for servicemen and veterans is determined by the period they served under. Current active duty servicemembers need to have served 90 continuous days to be eligible.
For wartime periods (WWII, the Korean War, and the Vietnam War) a veteran needs to have served 90 total days. The dates are as follows:
World War II: 9/16/1940-7/25/1947
Korean War: 6/27/1950-1/31/1955
Vietnam War 8/5/1964-5/7/1975 for veterans that served in the Republic of Vietnam the beginning date is 2/28/1961.
For the peacetime periods (post-WWII, post-Korean War and post-Vietnam War) 181 continuous days of service is required. These periods naturally are between the wartime periods, the dates are as follows:
Post- WWII: 7/26/1947-6/26/1950
Post-Korean War: 2/1/1955-8/4/1964
Post-Vietnam War: 5/8/1975-9/7/1980. Ending date for officers: 10/16/1981
During 9/8/1980-8/1/1990 (10/17/1981 for officers), veterans needed to have served either 24 continuous months or a full period of which they were called for active duty (at least being 181 days).
The Gulf War period (8/2/1990-Present) has similar requirements with the exception that the full period needs to be at least 90 days.
National Guard and Reserves Requirements
For National Guard/Selected Reserve members, eligibility for VA Loans tends to be a little bit stricter. National Guard/Reserve members that served since the Gulf War period need only 90 days of active service. However members must also have six years of service in the Selected Reserve or National Guard. The must be:
Honorably discharged
Placed on the retired list
Transferred to the Standby Reserve or an element of the Ready Reserve (not including the Selected Reserve)
Continue to serve in the Selected Reserve.
Whether a National Guard/Selected Reserve member, or a veteran that does not meet the minimum service requirements, can still be eligible if discharged due to: -hardship -government convenience -layoffs -certain medical conditions -a disability connected to the service
Spouses Requirements
The requirements for a spouse are generally centered on surviving spouses of servicemembers. They include:
Unremarried spouse of a Veteran who died while in service or from a service connected disability, or
Spouse of a Servicemember missing in action or a prisoner of war
Surviving spouse who remarries on or after attaining age 57, and on or after December 16, 2003 (If a surviving spouse remarried before 12/16/2003, on or before reaching 57, had to have applied before 12/15/2004 to establish eligibility)
Surviving Spouses of certain totally disabled veterans whose disability may not have been the cause of death
Miscellaneous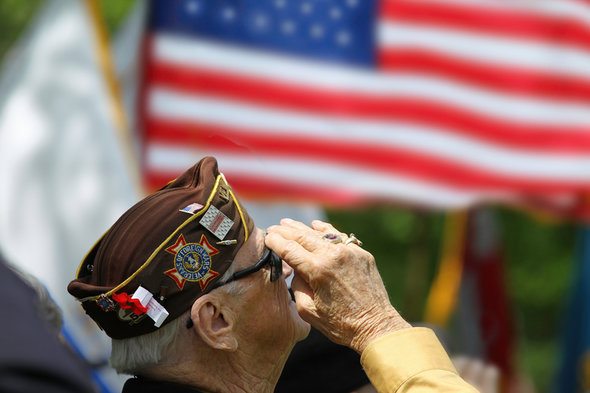 There are two other instances where eligibility may also arise. For some U.S. citizens that served in the armed forces of an ally of the US during World War II, they may be able to establish eligibility. Also, the following individuals may also be able to establish eligibility: -Public Health Service officers -cadets of the US Military, Air Force, or Coast Guard Academy -midshipmen of the US Naval Academy -officers of National Oceanic & Atmospheric Administration Finally, after establishing your eligibility, apply for a COE. Make sure to have all the necessary evidence on hand to prove eligibility. Applying for a COE can be done online through the eBenefits website, through the lender, or by mail. To apply by mail, use the Request for Certificate of Eligibility form. Once the COE is obtained, getting a VA loan requires a just few more steps.
Photo credit: ©iStock.com/kali9, ©iStock.com/Willowpix, ©iStock.com/flySnow