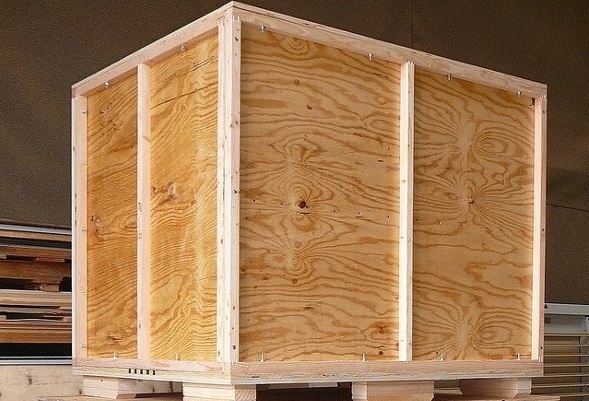 The tiny home craze is sweeping the nation. There are blogs, TV shows and magazines geared towards those who've made a decision to live tiny, and there are tons of people who have creatively crafted their homes from dumpsters, shipping containers and even tree houses. In the United States, the average new home built is 2,598 square feet, a stark difference from these micro-homes, which sometimes have less than 200 square feet. Although it seems crazy to some, many have found happiness in downsizing. So what's the secret to tiny home bliss?
Ask anyone who has downsized, What is the hardest part of living in a smaller space? and they will tell you it's getting rid of all the "stuff" you accumulate over a lifetime. It could be something they haven't thought of in years or has been sitting in the back of a closet, but when they go to get rid of it, suddenly they can't. People form attachments to their possessions. When they finally do part with the excess, many say it feels like a weight has been lifted off their shoulders.
Find Multi-Functional Pieces
In a tiny home, every inch matters. Avoid large furniture and opt for small-scale pieces instead. Use chairs for seating instead of couches. Small, sturdy nesting tables double as end tables, bedside tables and extra seating when you have visitors. Use underbed containers to store seasonal clothes and extra blankets.
If you have a coffee table, use baskets underneath to take advantage of wasted space. In the kitchen, opt for multi-purpose appliances. An immersion blender with attachments can take the place of a mixer, grinder and food processor.
Let It Go
Before you go and start singing the theme song from Frozen, you need to get serious about doing away with what you don't need. Start with getting rid of things that you don't use anymore. If you haven't used it, looked at it or thought about it in six months, let it go.
Once you've purged those items, look for things you have duplicates of. Do you really need 20 pairs of dark jeans, 10 pairs of black shoes or 20 muffin tins? Simplifying can be as easy as deciding what you can live without.
Allow Yourself a Hoarder Box
When our family took the jump into downsizing, there were so many things that I didn't want to get rid of: my grandparents' collector plates from every state they visited, my grade school report cards and another hundred boxes of memories in my basement were all things I suddenly couldn't bear to part with.
What I did was allow myself a container and designated it my "save" box. I didn't have to get rid of everything; I could curate a box filled with things that had sentimental value or were family heirlooms. Allowing yourself one box makes you feel like you don't have to give up everything, and it makes you evaluate the importance of the things you have.
One thing is for sure: living tiny is a huge adjustment. It's certainly not the right choice for everyone, but those who've committed to it have found financial independence and freedom from their "stuff."
Whether you're thinking about tiny home living for financial reasons, or you're just craving a simpler life, you can use these tips before you take the leap to simplify and de-clutter your life.
Photo credit: flickr