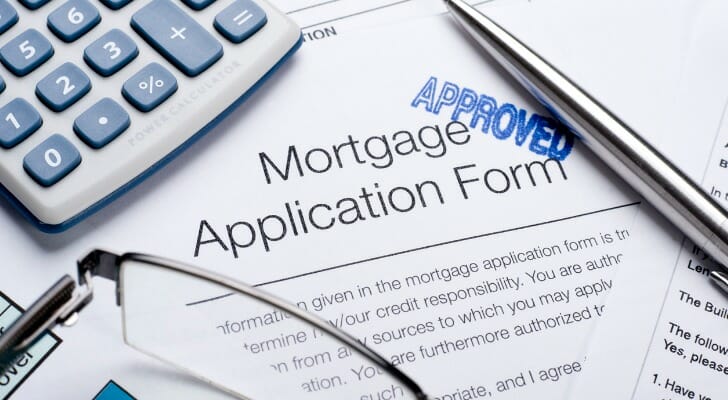 The conditional approval of a mortgage loan does not guarantee final approval, but it's a stronger signal that the applicant will be approved than prequalification. After you apply for a mortgage, your application goes through several steps before it is approved or denied. When you reach the step of conditional approval mortgage in the underwriting process, you have already jumped through many of the hoops required. Conditional approval usually gives you more conditions you must meet before you receive final approval for your loan. Here's how and when you get it.
The mortgage rate environment is more volatile now than ever. Check out SmartAsset's mortgage rates table to get a better idea of what the market looks like right now.
Conditional Approval Mortgage, Defined
There isn't a product called a conditional approval mortgage. Conditional approval is a step in the underwriting process for a mortgage when you're trying to buy a home. It is a level of approval from the underwriter that tells you where you are in the mortgage application process. Conditional approval is a higher level of approval than prequalification, but not as high as final or verified approval. At that point, you are ready to buy your new home. When you receive conditional approval, you are usually given some conditions you must meet before you can get final approval.
A conditional approval mortgage can be denied if information becomes known during the underwriting process that affects the buyer's ability to pay in the underwriter's opinion. If you take on more debt, after you are conditionally approved, it may cause a denial. If there is a large, unexplained bank withdrawal or deposit, that could also lead to questions and denial. The same is true if you change jobs during the underwriting process.
The Stages of Mortgage Loan Approval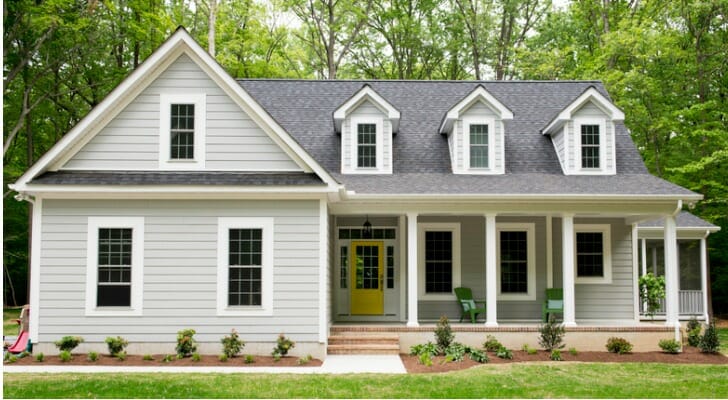 Once a mortgage lender accepts your application for a home mortgage your application goes to the underwriters who look at the various aspects of how you will pay for a mortgage. Many things are considered like credit score, credit history, income and assets. As your application passes each of these tests, you will move between the following stages of mortgage loan approval:
Prequalification – This stage of applying for a mortgage may not mean much. You are prequalified before your application goes through the underwriting, or vetting, process. It is the underwriter's job to assess the risk of lending you money for a mortgage. Prequalification usually means that you are one in a group of applicants who appear to qualify for the loan.
Preapproval – At this stage of the mortgage approval process, your credit score and credit history have been verified. If you want to get preapproved for a mortgage, here is a mortgage approval checklist you might find useful. You are one step closer to approval for the mortgage loan, but the underwriter's still may not have evaluated your application.
Conditional Approval – When conditional approval is granted, an underwriter has verified the information on your loan application and has a good idea whether you can repay the loan. This is the stage when the lender may give you a set of conditions that you have to satisfy before your loan application can move forward. You may have to provide bank statements, check stubs, a listing of your assets and an appraisal of the home. If you can provide this documentation, you are much closer to mortgage loan approval.
Mortgage Approval Letter – If everything goes well in the conditional approval stage, then you may get a mortgage approval letter. This means that the underwriter has looked at not only your application, but all the documentation you have provided with it, along with your credit history and credit score. At this point, the odds are that you will be granted the mortgage. When you get this letter, you will be a preferred buyer as far as the sellers of property are concerned.
Approval to Close – The last stage in the mortgage approval process is the approval to grant you the mortgage and the ability to close on your loan. You must have a clear title to the property and provide the lender with your down payment at this time. Closing usually takes place a week or two after you are conditionally approved for the mortgage.
Conditions for Mortgage Approval
During the conditional approval mortgage time period, you will have to meet certain conditions and provide documentation to the mortgage lender. Examples of conditions are:
Several years of financial statements and proof of income if you are self-employed
Appraisals of high-value assets such as art or jewelry
Verification of income and assets through bank statements, check stubs and other means.
Letters concerning any gift that will go toward your down payment
Verification of mortgage insurance and homeowner's insurance
Verification of flood insurance if you live in a flood plain
The last few years of income tax returns
Bottom Line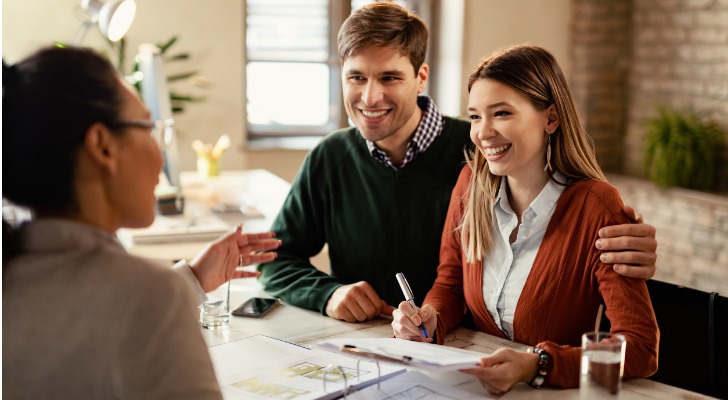 When you apply for a mortgage loan, get together the documentation for your income, assets and debt in advance so you can supply them to the lender. Each lender may want something different, so it's not wise to send them this sort of documentation until they ask for it. The quicker you can provide documentation, the sooner your mortgage loan will close. Conditional approval is a crucial point in the mortgage approval process. It is an indication that there is a good chance you will be approved for the loan.
Tips on Home Buying
Since a home is often the largest asset most people ever purchase, consider letting a financial advisor help you with decisions on lenders and financing. SmartAsset's free tool matches you with up to three financial advisors who serve your area, and you can interview your advisor matches at no cost to decide which one is right for you. If you're ready to find an advisor who can help you achieve your financial goals, get started now.
If you would like to look at any number of scenarios to determine what your house payment will be and how your mortgage will look over time, look at SmartAsset's mortgage calculator. It allows you to play with the numbers, like the prices of houses you are interested in, and see what those houses would cost you monthly and over the long run.
The mortgage rate environment is more volatile now than ever. Check out SmartAsset's mortgage rates table to get a better idea of what the market looks like right now.
Photo credit: ©iStock.com/courtneyk, ©iStock.com/Robert Kirk, ©iStock.com/Drazen Zigic