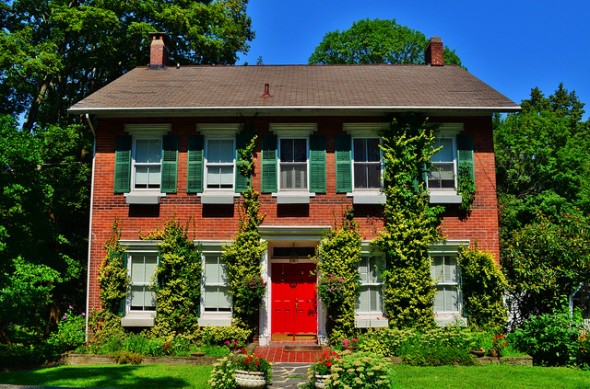 In "Housing Market is Saturated with Older Homes" we examined the reasons why so many older homes are on the market, and conversely, why there are so few new homes available for purchase. If you are in the market to buy a home, you may be considering an older home for the first time. Not only are there so many more available, but they are typically priced at a significant discount compared to a new home. Older homes often have a lot of charm, but they also come with their set of challenges.
Find out now: How much mortgage can I afford?
The market for older homes (for our purposes those built prior to approximately 1990) varies significantly by region. On the east coast, and in older western cities like San Francisco, there are significant numbers of "pre-war" homes, which are considered desirable for their distinctive features, such as exposed brick and crown molding.
If well-kept, these homes can command similar prices to new homes. "Post-war" homes, are usually considered less desirable, both because they tend to be located in suburban areas, and because many of the features of mid-century construction have gone out of style.
Making a straight comparison of price between an older home to a similar new home, may be misleading. The purchase price may represent only one portion of the true cost of ownership. Even a well-maintained older home is likely to need major work down the road. You should ask the seller how old the roof is, when the water heater was last replaced, etc.
Related Article: New "Try Before You Buy" Trend for Homeowners
Get a Home Inspection
When buying a home it is always a good idea to get a home inspection. If buying an older home it is absolutely essential. An inspection is very different from an appraisal. An appraisal determines the market value of the home, and it is primarily for the mortgage lender's benefit.
An inspection is entirely for your benefit. An inspector will look for any defects in the home, and estimate the remaining life of various elements, such as the roof. If any immediate repairs are needed, the inspector will recommend them.
The inspection will help you determine what the true cost of buying an older home may be. If the purchase price is $20,000 less than a similar new home, but the inspector estimates that you will need to put in $15,000 of work in the first two years of ownership, it ceases to look like such a great deal.
Related Article: Housing Market Saturated with Older Homes
Consider a Renovation
Planning for a full or partial renovation is a good strategy if you are interested in an older home. This would particularly be true if you identify a property in a good location with a general structure that you like. There are mortgage options available for folding the costs of a renovation into the purchase financing.
A renovation is different from repairs because with a renovation you will likely be improving the value of the property by more than the combined cost of the purchase plus repairs. When the project is completed, you will have a house with personal customizations, and already have some equity.
Related: How Much Home Can I Afford?
While older homes do have their challenges, with good planning and realistic expectations, they can make for a good investment, and provide you with a charming place to live.
Photo Credit: lousyfocus