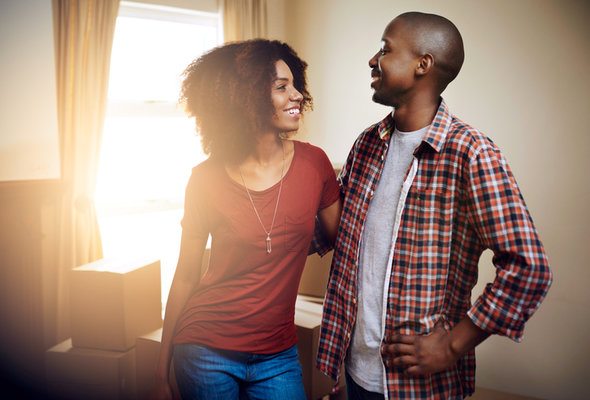 When you have a mortgage, at some point you may decide to try and pay it off early. One option to consider is a biweekly (every two week) payment plan. With biweekly mortgage payments, you make 26 half-payments a year, which equates to 13 total payments in a year. It can be a good option for those wanting to contribute more money toward a mortgage, without having to commit a large amount of money. However, there are some drawbacks to this method.
Check out current mortgage rates.
You'll need to weigh all the factors before deciding whether to commit to biweekly mortgage payments. Lets consider the pros and cons of entering a biweekly mortgage plan.
Pro 1: Pay Off Your Mortgage Faster
By making one extra payment a year, your mortgage will ultimately be paid off faster.
For example, if you're buying a $100,000 home and you put 20% down, you'll have an $80,000 mortgage. With a 30-year mortgage, it will normally take you 30 years to pay this off. But if you make biweekly mortgage payments, you will be making what equates to 13 monthly payments each year. Assuming a 6.5% interest rate and biweekly payments of $252, you would pay off your mortgage in a little over 24 years, or about six years early.
Pro 2: Build Equity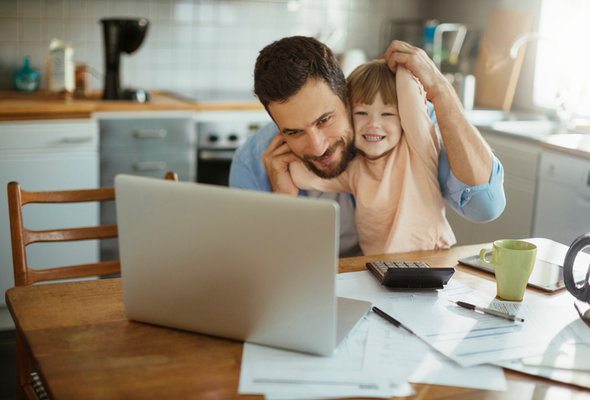 One of the reasons why homeownership is so attractive to so many people is that it allows you to build equity. Equity is your financial stake in your home. There are a few ways to build equity faster and one of them is making additional mortgage payments. The more you've paid toward your mortgage, the more equity in your house you own. By making an extra payment each year, you'll gain equity more quickly.
Pro 3: It's Easier to Budget
If you are paid biweekly, then having a biweekly mortgage payment can make it easier to budget. By always having the same amount going toward your mortgage from each paycheck you won't have to worry about balancing between your two paychecks.
Pro 4: You May Save on Interest
Your lender may allow you to put your extra yearly mortgage payment directly toward your loan's principal. If this is the case, you'll be able to pay off the principal faster which means potential savings of thousands of dollars in interest payments over the years. Pro tip: The money you've freed up from interest payments can go toward saving for retirement.
Con 1: There May Be a Set-up Fee
Some financial institutions will charge you a set-up fee to participate in a biweekly mortgage payment plan. Additionally, there may be an associated fee for each transaction (mortgage payment). Some banks do offer this service for free, but it's best to check with the financial institution currently servicing your mortgage.
Con 2: Requires You to Pay More Over the Course of the Year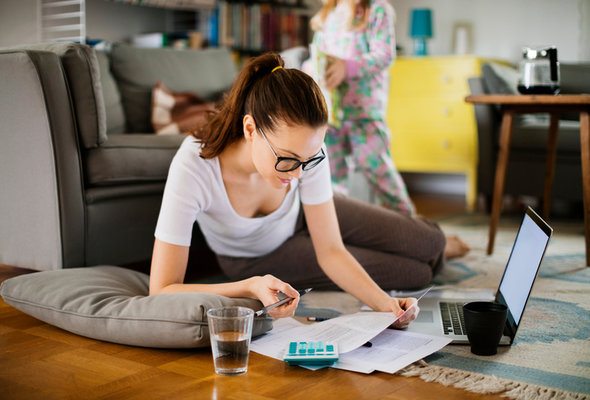 Making biweekly payments amounts to making one extra monthly payment a year. That is money you may need for something else. So if your budget is already tight, you may not be able to afford the additional drain on your finances.
Con 3: It's a Permanent Agreement
When you enter a biweekly mortgage payment program, you are making an agreement to make biweekly payments. You cannot switch back and forth month to month. So if you'd rather not make a binding agreement to pay extra, you shouldn't commit to this type of payment plan.
Con 4: Your Payment Isn't Applied as You Pay
Even though the payment is withdrawn from your bank account twice a month, it isn't applied to your mortgage that way. Your mortgage servicer holds the payment and applies it once a full monthly payment is received. The biweekly payment just forces an extra payment at the end of each year. If you'd rather save and contribute that extra payment yourself, you don't have to change to a biweekly plan. You'll just have to check your mortgage agreements to ensure you won't be penalized for paying the loan off early.
Bottom Line
If you want a "set it and forget it" method for paying off your mortgage a little bit early, then a biweekly mortgage program could be a good fit. Keep in mind that nothing is stopping you from making an extra payment on your own each year if you so choose. Sending money to your mortgage lender twice a month is a matter of automation versus setting aside savings separately to pay off your mortgage early.
Update: Have more financial questions? SmartAsset can help. So many people reached out to us looking for tax and long-term financial planning help, we started our own matching service to help you find a financial advisor. The SmartAdvisor matching tool can help you find a person to work with to meet your needs. First you'll answer a series of questions about your situation and goals. Then the program will narrow down your options from thousands of advisors to up to three fiduciaries who suit your needs. You can then read their profiles to learn more about them, interview them on the phone or in person and choose who to work with in the future. This allows you to find a good fit while the program does much of the hard work for you.
Photo credit: ©iStock.com/Peopleimages, ©iStock.com/Geber86, ©iStock.com/Geber86