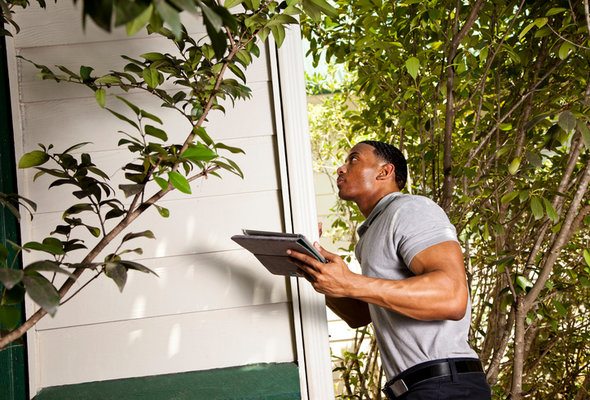 If you're thinking of applying for a VA loan, it's important to understand the VA home appraisal process. Appraisals and inspections are different. Inspections are more detailed investigations into the state of a home, but they're not required for VA loans. VA appraisals are required, however. Upon request, VA deploys independent appraisers to assess properties that an applicant wants to buy with a VA loan.
Find out now: How much house can I afford?
The Purpose of a VA Home Appraisal
Is the property worth what you're offering to pay for it? Does the home meet VA and appraiser requirements? If not, are there repairs that could bring the home into compliance with VA's MPRs (minimum property requirements)? These are all questions that an appraiser will ask and answer over the course of a VA home appraisal.
As part of the VA home appraisal process, VA appraisers also look for "comps." Comps are properties similar to the one you want to buy. Appraisers look to comps to make sure that you're not offering too much money for a home.
Once the VA appraiser has completed his or her assessment, the appraiser will upload an appraiser's report that you, the VA and the lender can all review. The appraiser will include an estimated value for the home and any recommended repairs. If repairs are necessary, there will be follow-ups.
Who Pays?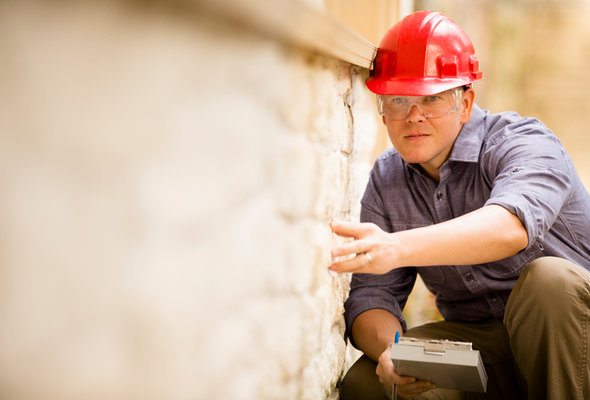 The aspiring homeowner foots the bill for the VA appraisal. This generally costs around $400-500, depending on the state. This money is due up-front. You can't roll the cost of a VA home appraisal into your closing costs.
If the VA appraisal report recommends repairs, you and the seller can negotiate over which one of you will pay for the repairs. If the appraisal report lists a home value lower than the value you've offered to pay for a home that you're in contract to buy, you and your loan officer can work together to decide how to proceed. The seller may agree to lower the price, or make repairs and improvements that would increase the value of the home.
Once the appraisal report is complete, your lender can make sure that the home meets VA and lender requirements. If repairs or price adjustments are in order, these will take place only after the appraisal is finished. Then, you can proceed with the home purchase knowing that your home loan has VA backing.
Throughout the process, it's helpful to work with a realtor and loan team familiar with VA loans. That way, you'll have an easier time navigating the VA home appraisal process and dealing with any VA-specific issues like VA loan limits. If you also want to pay for a home inspection, you can do so to get a more complete picture of the condition of the home.
Bottom Line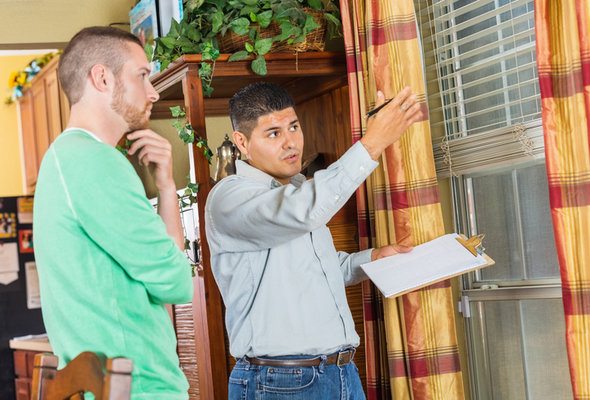 A VA home appraisal is a step you can't skip if you want to get a VA loan for a home purchase. While the VA doesn't act as the lender for VA loans (it just guarantees the loans), VA still doesn't want to be on the hook for a home that doesn't meet its minimum property requirements, or a loan that's way larger than it needs to be given the value of the home. Still, it's important to remember that VA home appraisals are not as comprehensive as home inspections are. Just because a property passes muster after a VA home appraisal doesn't mean it's perfect.
Photo credit: ©iStock.com/fstop123, ©iStock.com/fstop123, ©iStock.com/asiseeit