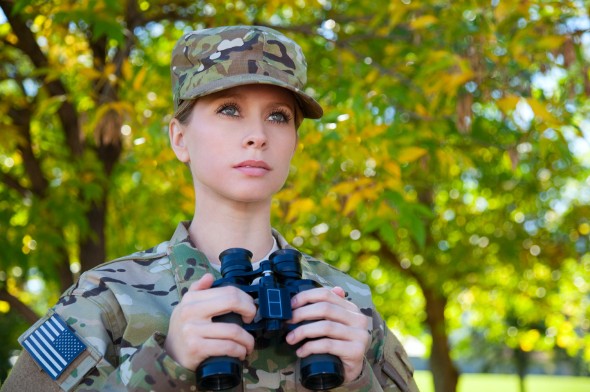 Veterans sometimes struggle to readjust to their civilian lifestyles after serving in the military. Luckily, there are a number of programs designed to help them make this transition. The Department of Veterans Affairs can secure financing for veterans who want to buy homes or refinance their mortgages. There's also assistance available for veterans interested in entrepreneurship.
Many local and state-sponsored organizations offer resources for veterans who dream of starting their own companies. At the federal level, the Small Business Administration's Office of Veterans Business Development can teach veterans how to write their own business plans, hire employees and obtain permits and licenses. Former military personnel looking for VA business loans backed by the federal government have several options, including the SBA Veterans Advantage Program and the Military Reservist Economic Injury Disaster Loan (MREIDL).
The SBA Veterans Advantage Program
The SBA's Express Loan Program gives qualified applicants access to revolving lines of credit usually within 36 hours. Borrowers avoid an extensive application process and typically complete less paperwork than they would if they were applying for a different loan. Through the end of September 2017, it's possible for veterans to be approved for these loans and have their upfront loan fees waived.
The SBA Veterans Advantage Program has been in place since January 2014. It reduces the upfront guaranty fee for veteran entrepreneurs with non-Express loans who borrow between $150,001 and $500,000. Fee amounts vary depending on the length of the loan term. For example, the fee for loans that mature within a year (or less) is 0.125% of the portion of the loan that's backed by the SBA. But the fee for loans that mature in more than a year is 1.5% of the guaranteed loan amount.
There are other discounts for veterans with business loans backed by the SBA. For 7(a) loans, the upfront fee is lowered for veterans who borrow up to $5 million. The exact fee varies depending on the loan amount and the length of the loan term.
Related Article: VA Loan Limits
What You Should Know About MREIDLs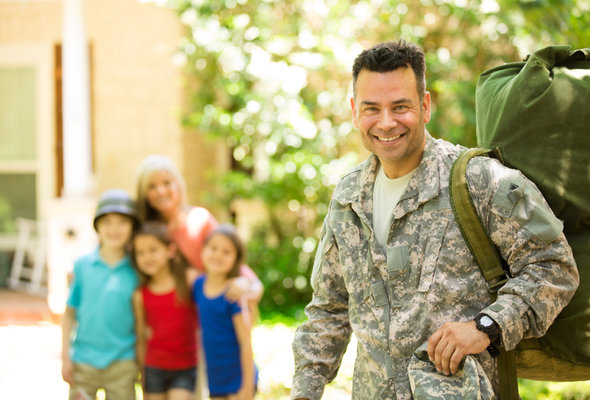 MREIDLs (Military Reservist Economic Injury Disaster Loans) are more restrictive than SBA Veterans Advantage loans. While other loans secured by the SBA can be used for just about anything – from buying commercial property to starting a brand new business – MREIDLs can only be used if an important person in the company suddenly gets called back into service.
For example, you might have started a nonprofit with someone who you fought with in Iraq. If he happens to be your startup's only public relations manager and he's needed to help train other soldiers, you could qualify for a MREIDL. These loans cater to veteran-run businesses that require financial support for their day-to-day operations while their missing employee is on active duty.
Funding that companies receive from the MREIDL program cannot refinance long-term debt or make up for money that isn't earned because someone has returned to the military. It's not meant to expand your company either if you have plans to grow.
Business owners can apply for a MREIDL as soon as they find out that one of their essential employees is going to be deployed. Interest rates are set at 4% and the maximum loan amount is $2 million. VA business loan amounts above $50,000 for MREIDLs have to come with some form of collateral.
Check out our refinance calculator.
Who's Eligible for a VA Business Loan?
A small business cannot benefit from upfront fee reductions (like the ones under the SBA Veterans Advantage Loan Program) unless at least 51% of it is owned by a veteran, a member of the National Guard or the Reserve or an active member of the military who's in the Transition Assistance Program. Anyone who was released for dishonorable reasons isn't eligible, but spouses and widows (whose spouses died in service or from a service-related disability) can qualify.
Companies trying to get approved for MREIDLs are required to prove that the employee returning to active duty is "essential" and that their departure would be a major economic loss for the organization. What's more, these businesses can't receive financial assistance from this loan program if it's clear that they can receive that kind of financing from another non-federal source.
It's important to remember that these loans are merely secured by the SBA and come directly from credit unions, banks and other lenders. So you'll have to meet their credit criteria. If you have bad credit, you may have trouble trying to get a VA business loan through the MREIDL program. So you might need to shop around until you find someone who is willing to act as your lender.
The Bottom Line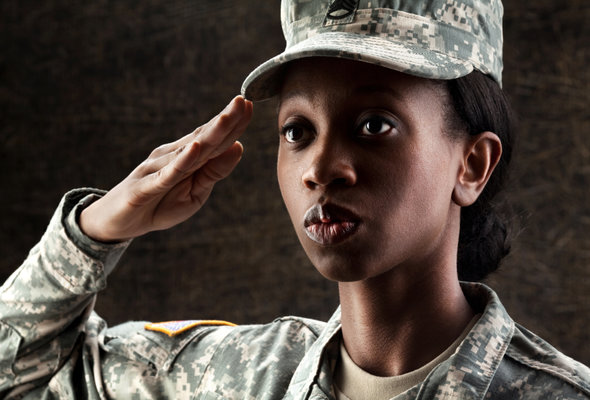 There's more than one way to obtain a VA business loan, but the Small Business Administration could be a great place to start looking. It has partnerships with many lenders across the country who can bring veterans closer to owning their own businesses and taking their companies to the next level.
Update: Have more financial questions? SmartAsset can help. So many people reached out to us looking for tax and long-term financial planning help, we started our own matching service to help you find a financial advisor. The SmartAdvisor matching tool can help you find a person to work with to meet your needs. First you'll answer a series of questions about your situation and goals. Then the program will narrow down your options from thousands of advisors to up to three fiduciaries who suit your needs. You can then read their profiles to learn more about them, interview them on the phone or in person and choose who to work with in the future. This allows you to find a good fit while the program does much of the hard work for you.
Photo credit: ©iStock.com/DanielBendjy, ©iStock.com/Pamela Moore, ©iStock.com/DanielBendjy