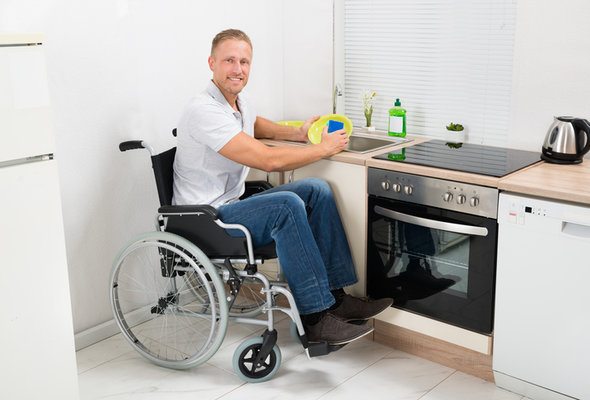 SAH grants are flexible grants from the Department of Veterans Affairs (VA). VA offers SAH grants to veterans and servicemembers with certain service-related disabilities. Qualifying veterans can use the grants to adapt a home, buy land on which they'll build an adapted home or pay down the principal on an adapted home. Read on to find out more.
Find out now: How much house can I afford?
SAH Grant Basics
SAH grants help veterans and servicemembers live in a home that suits their needs and accommodates their disabilities. The grants are available to veterans and servicemembers who have certain disabilities stemming from their military service.
The maximum dollar amount for SAH grants in fiscal year 2017 is $77,307. An eligible veteran or servicemember may obtain up to a maximum of three SAH grants in a lifetime. All of those SAH grants may be for amounts up to the maximum in the year the veteran receives the grant.
Qualifying for an SAH Grant
You don't need to have a VA loan to use an SAH grant to remodel your home. To qualify for an SAH grant a veteran or a servicemember must have what VA calls a "permanent and total disability." The disability must be one of the following service-connected conditions:
The loss, or loss of use, of both lower extremities making braces, crutches, canes, or a wheelchair essential
Blindness in both eyes with only light perception, plus loss or loss of use of one lower extremity
The loss, or loss of use, of one lower extremity together with:
(1) Residuals of organic disease or injury, or
(2) The loss or loss of use of one upper extremity.
The loss, or loss of use, of both upper extremities, so as to preclude use of the arms at or above the elbows
Severe burn injuries.
The home that you plan to modify must be your home. However, if you are living with relatives or plan to live with relatives you may be eligible for a Temporary Residence Adaption (TRA) grant.
Applying for an SAH Grant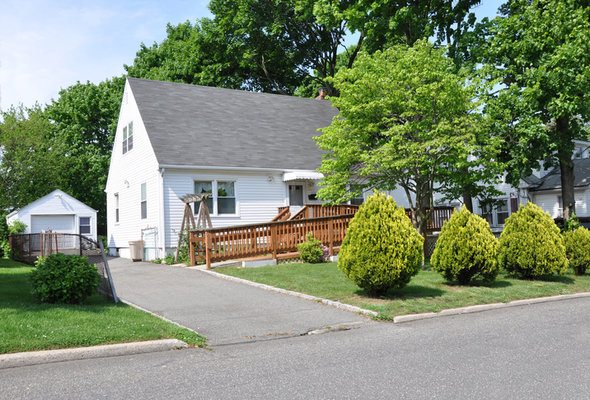 To apply for the SAH grant, qualifying veterans or servicemembers must use VA Form 26-4555, Veteran's Application in Acquiring Specially Adapted Housing or Special Home Adaptation Grant. You can apply online at www.ebenefits.va.gov, the same site you'll use to access other VA benefits like veterans life insurance. But what if you don't feel comfortable applying online? You can download the form and mail it to your nearest VA Regional Loan Center. Or you can call 1-800-827-1000 and ask for a form to be mailed to you.
If you have questions during the application process, you can call 1-877-222-VETS (8387). You can also visit your nearest VA regional office in person and fill out Form 26-4555 there.
Bottom Line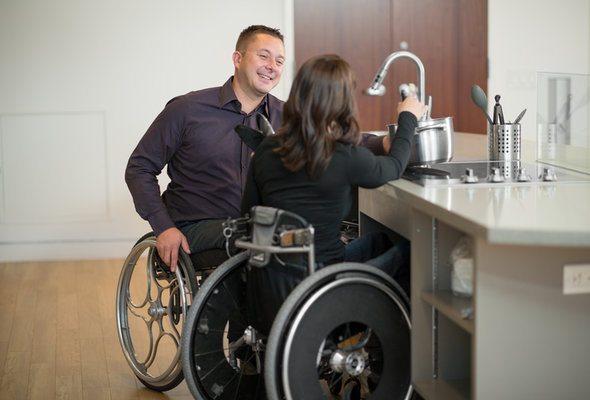 If you have a service-connected disability that meets VA requirements, you may find that an SAH grant is your ticket to a more livable home. SAH grants have similar eligibility requirements to other VA grants, such as HISA grants and SHA grants. However, SAH grants offer by far the highest maximum award. If you and your VA physicians think major home modifications would improve your quality of life, it's worth looking into SAH grants. If you've found a great place to live and a home you like, why not get the funds you've earned and make your home work for you?
Photo credit: ©iStock.com/AndreyPopov, ©iStock.com/USGirl, ©iStock.com/FatCamera