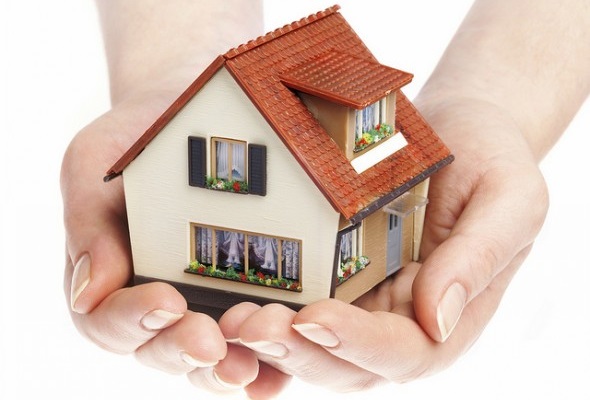 The aftermath of the housing market collapse saw millions of Americans lose their homes to foreclosure. Meanwhile some potential buyers found themselves unable to get a mortgage due to tighter restrictions on lending. As a result, the number of people choosing to rent rather than buy has surged to its highest point in over a decade.
Between 2004 and 2012, the percentage of U.S. households who rented increased from 31 to 35 percent, topping out at approximately 43 million renters. While renting has become an increasingly popular option to home ownership, a new study suggests that it may not be the most affordable one for some. According to the Harvard Joint Center for Housing Studies, skyrocketing rental prices are creating an affordability crisis for millions of renters.
The Cost of Being a Renter
The study, released earlier this month, found that half of renters are shelling out more than 30 percent of their monthly income on housing. Even worse, another 27 percent of renters are spending more than half of their income each month to keep up with rising rental costs. These figures represent jumps of 18 and 12 percent respectively over the last decade.
Among the hardest hit are low-income renters who are already struggling to keep up with their financial obligations. According to the Harvard study, more than 70 percent of families who make less than $15,000 a year see more than half their income go towards rent. Among households earning more than $75,000 annually, the rate is less than 1 percent.
Between 2001 and 2011, the number of renters making $19,000 or less annually jumped by three million to 11.8 million. Over the same time period, the number of affordable rentals available hovered around 7 million, forcing a significant number of renters into housing above their price range.
The researchers noted that these cost-burdened renters generally spend less on food, healthcare, clothing and savings each month in an effort to make housing more affordable. Research director Chris Herbert compared the struggle to find affordable housing to a game of musical chairs, with low-income families consistently failing to find a seat.
Demand for Rentals
The demand for rental properties, particularly single-family homes, has remained steady over the last ten years with around three million properties transitioning from owner-occupied to rentals between 2007 and 2011. The vacancy rate, which reached its peak of 10.6 percent in 2009, has since dropped to an average of 8.4 percent in the first three quarters of 2013.
As vacancies become harder to find, rental prices continue to climb while wages have remained relatively stagnant. According to the study, median rents increased by six percent from 2000 to 2012 while median income for renters dropped by 13 percent over the same period.
"Significant erosion in renter incomes over the past decade has pushed the number of households paying excessive shares of income for housing to record levels," the researchers wrote. "Assistance efforts have failed to keep pace with this escalating need, undermining the nation's longstanding goal of ensuring decent and affordable housing for all."
The researchers also point out the need for an increase in the number of rental units, specifically new rental properties that would be affordable for lower-income households. In certain markets, there's been an increase in rental unit construction but these properties are often targeted towards higher-income earners, leaving many renters out in the cold.
Homelessness rates are steadily creeping upward in cities where the demand for rental units is far outpacing supply. Some of the worst housing shortages are occurring in the most expensive cities, including San Francisco, New York, Seattle and Washington. With inventory plummeting and rental rates rising, more families are finding themselves without a place to call home.
Both Washington, D.C. and New York City have announced plans to broaden the availability of affordable housing in the future but it may not be enough to help cash-strapped renters who are struggling to keep afloat now. With home prices and mortgage rates on the rise, potential home-buyers could find themselves stuck paying higher rents indefinitely.
Photo Credit: Barryloves2