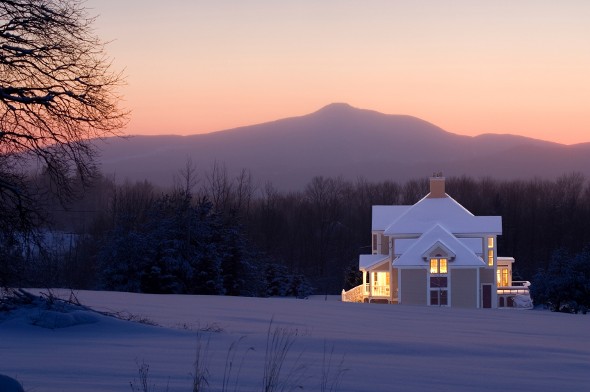 If you're a homeowner, it's important to make sure your house is ready for the winter season. The hot weather has come and gone, but you'll want to remain nice and warm as the chilly air sets in. Whether you'll be spending winter in your primary place of residence or in a second home you're making mortgage payments for, you won't want a wintry mix of snow, ice and sleet to damage your property. Check out seven moves you can make to protect it.
Try out our mortgage calculator.
1. Check Your Roof
Though it's nice to have a roof over your head, it won't provide much support if there are holes in it. In order to shield the interior of your home from leaks and snowfall, it's best to look the roof over or have an inspector double check that there aren't any cracks or parts of the roof that are exposed.
2. Make Sure Your Heating System Works
You wouldn't want to be caught in a snowstorm with a broken furnace or boiler. That's why it's a good idea to have your heating system filters cleaned and assessed at least once a year. If anything needs to be replaced, you can take care of it before the temperature drops below freezing.
3. Seal up Windows and Doors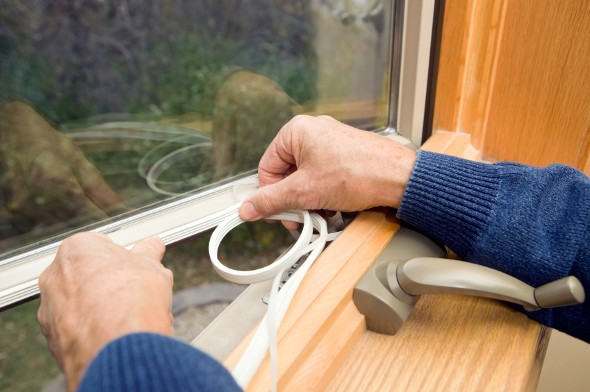 What's the point of having heat if cold air still creeps into your home? That seems counterproductive. Cracks around windows and doors can raise your heating bill as you struggle to keep your house warm.
The best way to fix this issue is to apply caulk to seal up gaps around doors and window frames. It's not expensive and it'll ensure that heat doesn't escape.
Find out now: How much house can I afford?
4. Have Someone Check out Your Chimney
The impending arrival of Santa Claus shouldn't be your only reason to clear out the chimney. During the winter when you're likely to use your fireplace, you'll need a clean chimney so that exhaust can flow out of it without causing a fire.
Chimneys that haven't been properly inspected also have the potential to fill up with poisonous carbon monoxide and can send smoke into your home rather than out into the open air. To protect your family, it's critical that you have a professional come sweep out your chimney.
5. Clean Out Your Gutters
Rain gutters are prone to getting clogged with leaves, dirt and debris. This prevents them from doing their job. Gutters catch rain and keep water from seeping into your home. They ensure that your plants don't receive too much water and help prevent the soil around the foundation of your home from eroding.
When winter arrives, the water that builds up in your gutters can freeze over. Ice can prevent the water from flowing the way it's supposed to and excess water might eventually find its way inside your house. Keeping your gutters clean is a good defense against water damage and other problems.
6. Focus on Landscaping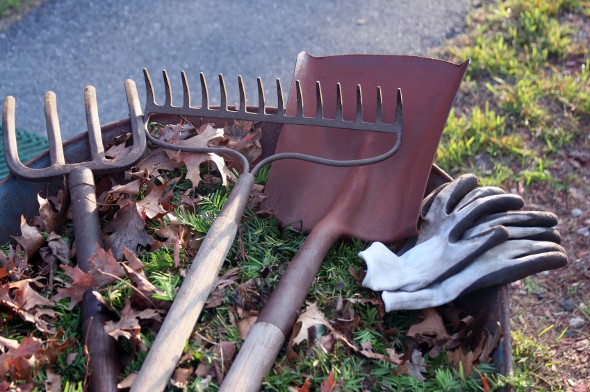 Flowers, shrubs and a nicely trimmed lawn can give your home some curb appeal and help drive up the value of your property. In the wintertime, the plants and trees in your yard serve another purpose. They can keep chilly winds from hitting your home.
When planted in a strategic location (such as north or northwest of the house), shrubs and evergreen trees in particular can effectively block wind. Building a fence is another tactic that can lower the wind chill in the area surrounding your home. And when paired with your plants, it can help reduce your heating bill.
Related Article: 5 Tips for Keeping Energy Costs Low This Winter
7. Reverse Your Fan
Even if you have air conditioning, your ceiling fan might have been the saving grace that kept you cool during the steamy summer months. Now that winter's approaching, you're probably not planning to use your fan any time soon. But just as it's able to circulate a cool breeze, your fan can be adjusted so that it sends warm air through the rooms of your home.
How is that possible? All you have to do is reverse your fan so that its blades are moving in a clockwise direction. With many fans, you can easily make this adjustment by pushing a button or flipping a switch.
The Takeaway
Don't let winter sneak up on you. Before the cold season comes around, it's a good idea to take extra winterizing precautions so that you and your home can weather whatever storms come your way.
Photo credit: ©iStock.com/twohumans, ©iStock.com/BanksPhotos, ©iStock.com/jsmith