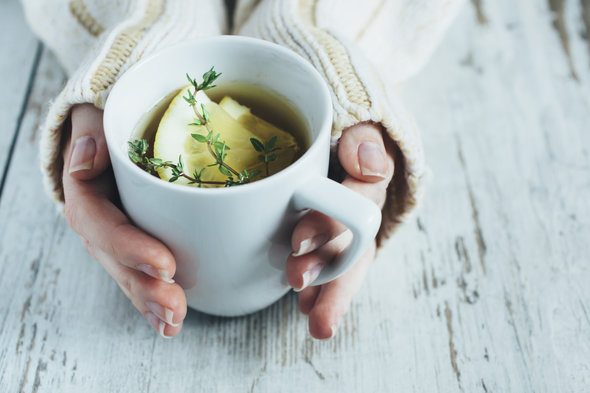 The temperature's not the only thing that drops in winter. For many people, the shorter days and colder weather can bring about a serious dip in mood that stretches into spring. Escaping the cold for a tropical climate certainly sounds good but a beach getaway may not fit into your budget. The good news is, brightening your spirits doesn't have to cost a lot of money.
Find out now: How much house can I afford?
In fact, improving your mood may be as simple as getting a little more creative with how you spend your time. If the dreary weather has got you down, check out these inexpensive ways to banish the winter blues.
1. Exercise
Exercising regularly isn't just good for your physical health, it's also a great way to give yourself a much-needed emotional boost. When you exercise, your body releases chemicals called endorphins which make you feel happier and more relaxed.
If you're having a hard time getting your day started, taking a brisk walk around the block or doing a few minutes of yoga can get your blood flowing and perk up your attitude. Joining a gym can help you stay motivated but there's still plenty you can do at home if you're short on cash to beat the winter blues.
2. Give Your Home a Mini-Makeover
When snow and the cold keep you stuck inside for days on end, it can really start to take a toll mentally. If you're tired of staring at the same four walls, making a few simple changes can really make a difference. Taking down that outdated wallpaper, painting your bathroom a soothing shade of blue or simply rearranging the furniture can give your home a fresh feel and make those days spent inside easier to bear without costing a lot of money. Dreary decor and winter blues taken care of!
3. Volunteer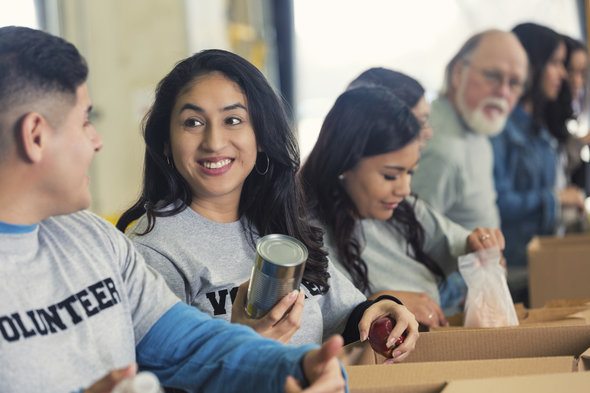 Volunteering won't cost you anything more than a little of your time and a tank of gas, but it can pay off big in terms of emotional and mental rewards. Whether you're helping out at your local food pantry or walking dogs at the animal shelter, it gives you a chance to occupy your mind with something other than thoughts about how nasty the cold is. Not only that, you could be lifting up someone else who's seen their mood take a nosedive.
Related Article: 5 Ways You Can Donate to Charity Without Spending a Dime
4. Take Up a Hobby
If you've always wanted to learn to knit or you've been thinking of taking a course at the local college, winter is the perfect time to pursue your passions. When the weather's keeping you indoors, having something to keep your mind and hands busy can make it much easier to while away the hours. Signing up for a pottery class or buying some art supplies won't break the bank and it'll give you something to do until the spring flowers begin blooming.
5. Bring the Outdoors In
Gray skies and blankets of white can leave you longing for a little color but it can be hard to come by when spring is still weeks away. This monotony can cause the winter blues. Planting an indoor herb garden or buying fresh flowers to perk up your kitchen is an easy and inexpensive midwinter pick-me-up. If you're feeling a little more ambitious, you could use the long winter months to start planning a full-scale garden so you'll be ready once the warm weather hits.
6. Be a Tourist in Your Hometown
You can live somewhere for years and be totally oblivious to all the things the place you call home has to offer. If you can't afford a weekend getaway, taking a stroll around town can be an eye-opening and entertaining experience and it may not cost you a thing.
For example, if your city has a historic district you could spend the afternoon checking out those old-fashioned homes you normally drive by without a glance. Slowing down to notice the previously undiscovered details all around you can be a great way to calm your mind and improve your mood.
7. Stay Connected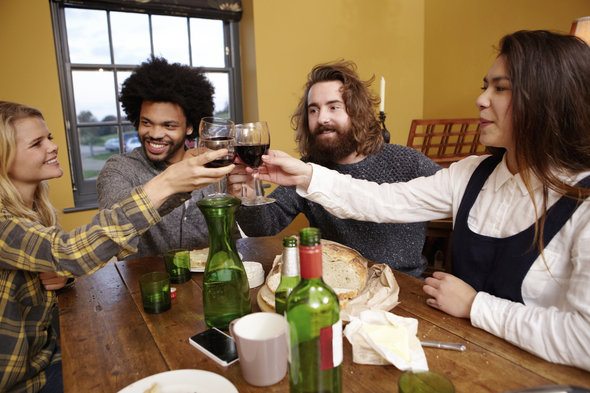 Keeping in touch with friends and family is one of the easiest ways to climb out of the winter doldrums. If you can't afford to go out on the town, you can still find ways to get together that won't cost a lot. Starting a book club, having a regular movie night at a friend's house or weekly wine tastings at home are all inexpensive options for keeping your support system intact.
Related Article: 9 Free Things To Do in New York City
If you're tempted to follow the groundhog's example and hide out until spring, it's a sure sign that you need to shake up your routine. Breaking out of a seasonal slump isn't always easy, especially when you don't have a lot of cash to spare. These money-saving ideas can help you beat the winter blues and put you back on the right track.
Photo credit: ©iStock.com/portishead1, ©iStock.com/Steve Debenport, ©iStock.com/