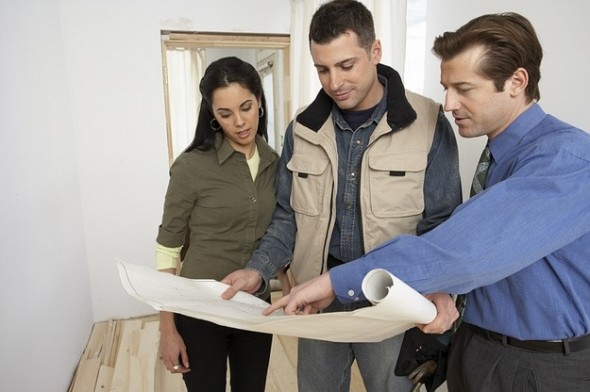 Updating your kitchen or revamping your bathroom can add value to your home, which may mean a bigger profit if you're planning to sell later on. While there are plenty of home improvement projects that can make your property more appealing to potential buyers, there are some that may make it a tougher sell. Before you tackle a major renovation, you need to know which home upgrades may not be worth the money.
1. Home Office Remodel
If you've always dreamed of working from home, converting a bedroom to a home office can give you the space you need. But you could also be throwing money down the drain. According to Remodeling Magazine, the average cost for a home office remodel is nearly $28,000 and it only ups your home's resale value by about $12,000. If you go all-out and splurge on the latest electronics to update your home office, the cost could be even higher and the return even less.
Aside from the low return, converting a bedroom to an office may be a turn-off for potential buyers if the space can't be re-purposed. Unless you can convert your office back into a bedroom later on, you may be putting yourself at a disadvantage when it's time to sell.
2. Master Suite Addition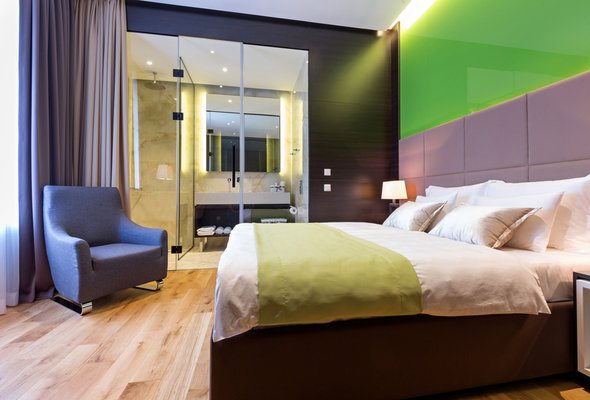 Making over your plain Jane bedroom to resemble a master suite at an upscale hotel complete with spa bathroom and kitchenette is a hot trend right now. But it comes with a hefty price tag. Remodeling Magazine puts a mid-range master suite addition at just over $100,000 with a return rate of 63%. An upscale renovation will cost you more than double, at $220,086. And the rate of return? Just 52%.
While buyers may appreciate your sense of style and luxury finishes, it doesn't mean they're going to want to pay for it. If they're able to find a newer home with similar upgrades for less money, you could find yourself out in the cold when it's time to close the deal.
3. Swimming Pool
Swimming pools are nice to have, especially if you have young kids or you like to entertain regularly. Above-ground pools typically cost less than $10,000 while installation for an in-ground model usually runs closer to $20,000. That may not seem like much to pay for the hours of enjoyment you'll get out of your pool but you shouldn't bank on a big return if you decide to sell.
Aside from the immediate costs of installation, you also need to think about the long-term costs of maintenance. Depending on the type of pool you install and how big it is, you could be spending several hundred dollars each month just on chemicals. A tear in the liner could cost thousands of dollars to replace and you also have to think about the added strain on your utility bills since you'll need electricity to run the pool's pump. Instead of seeing the pool as a place to relax and spend time with family, potential buyers may only see dollar signs.
4. Garage Addition
If you've run out of space in your home, building a garage can give you the extra storage you need as well as a place to park your vehicles. While adding a garage can add value to your home, it can also work against you if you go overboard.
According to the Remodeling report, a midrange garage addition costs an average of $48,806 with a return rate of about 63%. This includes the cost of building the garage, putting on roofing, installing windows and wiring for electricity but leaving the interior unfinished. An upscale garage add-on, complete with finished drywall, cabinet installation and a sealed cement floor, can be had to the tune of around $80,000 but you'll see a yield of just 54%.
5. Sunroom Addition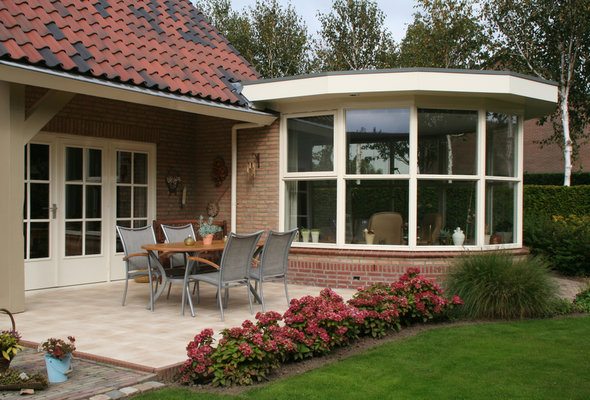 Adding on a sunroom gives you more square footage and more light, two things that buyers are on the lookout for. But it doesn't mean you'll see your investment pay off. Additions tend to be at the higher end of the scale in terms of cost, with certain types of add-ons generating more value than others.
Building a sunroom typically runs around $70,000 but the return is typically around 46%. Adding on a family room instead will cost around $5,000 to $10,000 more but you'll see a much higher return, at about 63%. If you're thinking of expanding your home, it pays to create a space that fits your family's needs but would also be appealing to potential buyers.
Final Note
When it comes to renovating your home, doing your research beforehand can help you get the biggest bang for your buck. Unless you're planning to stay put for good, you should stick to projects that add value without breaking the bank.
Photo Credit: greenhomeremodelingc, @iStock.com/rilueda, @iStock.com/Lya_Cattel