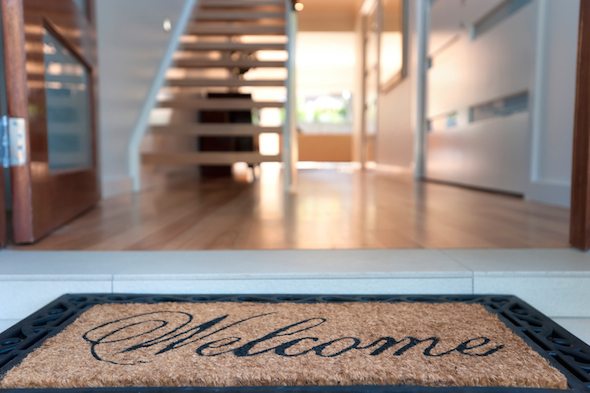 If you're ready to sell your home, you're going to have to do a bit more than put up a listing and recruit an agent. In order to attract buyers, you might need to give your house a face lift. Hiring a professional home stager could be a good idea, but their services might come with a high price tag. If you're on a tight budget, here's how to stage your home without draining your wallet in the process.
Find out now: How much house can I afford?
1. Clear the Clutter
It can be difficult for buyers to get a feel for how their things will look in a home if there's junk everywhere. If your home is crammed with books and knick-knacks, it's a good idea to take care of that before any buyers come over.
You can start by going through each room and removing any unnecessary clutter. Ideally, you'd want a prospective buyer's eyes to be drawn to each room's best features (such as your amazing vaulted ceilings), not to the pile of stuff in the corner.
2. Freshen up the Paint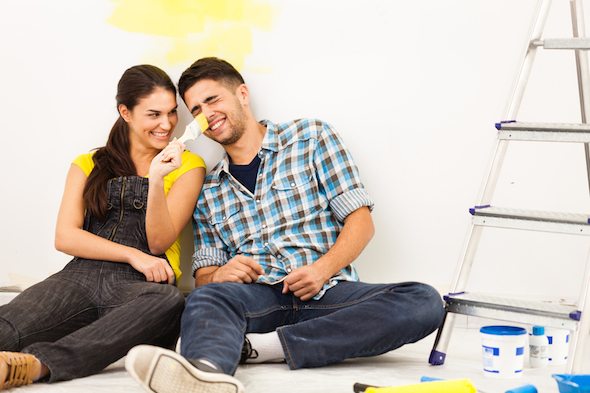 A new coat of paint can work wonders for a home. If you can't afford to repaint your entire house, it's a good idea to focus on the rooms that buyers are likely going to pay attention to, like the kitchen or the living room.
When you're choosing paint colors, it's a good idea to stick to neutral colors that complement your furniture. And here's another thing to keep in mind: Paint isn't just for walls. If your kitchen or bathroom cabinets are looking a little worse for the wear, it might be wise to spruce them up with some glossy paint.
Related Article: The Average Cost to Paint a House
3. Get Creative About Coverings
You might love that floral print chintz sofa in your living room. But it could be a turnoff to buyers who prefer something with a more modern touch. Slipcovers can be expensive, but you can always throw clean sheets over an old couch or an ugly recliner. While you're at it, consider switching out your colorful bedding for something that's more low key.
4. Optimize Your Furniture
Once you've removed some of the excess clutter in your home, you can start rearranging your furniture. Something as simple as moving your sofa so that it faces your living room windows or putting your TV in a different spot can really open up a room.
5. Add a Touch of Color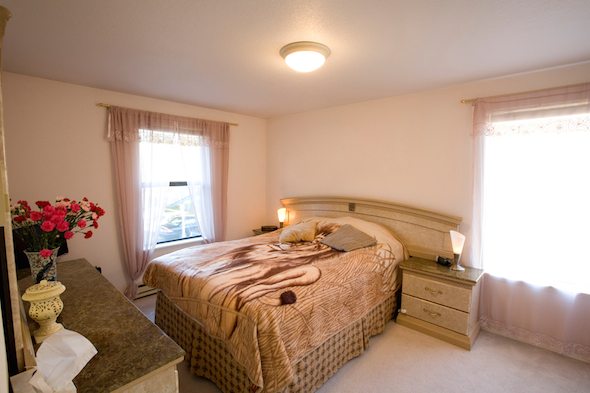 Painting the cabinets white and the walls beige can calm the mood in your rooms, but you don't want your home to look too bland. That's why you might need to spend a few bucks on small accents that bring in a touch of color.
For example, you can buy fresh flowers from the farmer's market, put them in a Mason jar and use that as a centerpiece for your dining room table. Investing in a couple of new throw pillows or hand towels is another low-cost move that can make your home seem more appealing to buyers.
Related Article: 9 Easy Ways to Add Curb Appeal for Under $100
Decide Which Home Projects to Tackle First
If you need to make any major adjustments to your home, it's a good idea to prioritize your projects. Revamping a kitchen can add a lot of value to your home but fixing a leaky roof instead might make more sense. If you're working with a small budget and you don't know how to maximize it, you can ask your real estate agent for some advice.
Photo credit: ©iStock.com/Courtney Keating, ©iStock.com/fotostorm, ©iStock.com/jscalev