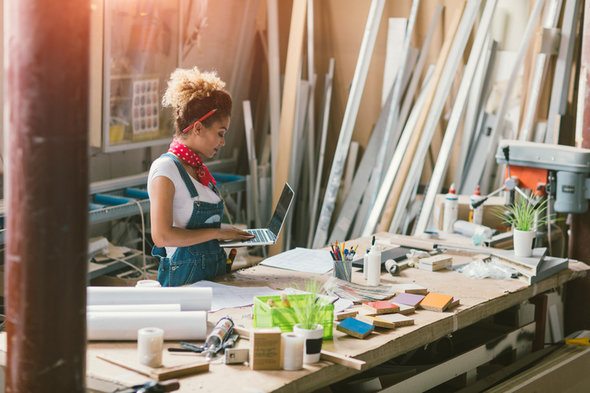 Flexible hours, unlimited earning potential and no annoying boss? You must like the perks that come with self-employment. Taking your career into your own hands can be extremely rewarding, financially and emotionally. But it can also be a stumbling block when you trying to buy a home. Certain mortgage regulations have made it more difficult to qualify for a home loan, especially if you work for yourself. Here's what you can do to make closing the deal easier.
Check Your Credit for Your Mortgage
More than ever, lenders are looking at credit scores as indicator of how financially responsible potential borrowers are. If it's been a while since you checked your credit report, it's time to take a closer look.
When reviewing your credit report, keep an eye out for inaccuracies that could be hurting your score. If you find an error, don't hesitate to dispute it with the credit reporting agency. Correcting inconsistencies can go a long way towards boosting your score.
If your score is on the low side, you may need to put your house search on hold. This will give you time to improve your score, rather than stressing about it. Simple things like paying your bills on time and reducing your debt will push your score up over time. It will also improve your odds of loan approval.
Review Your Tax Returns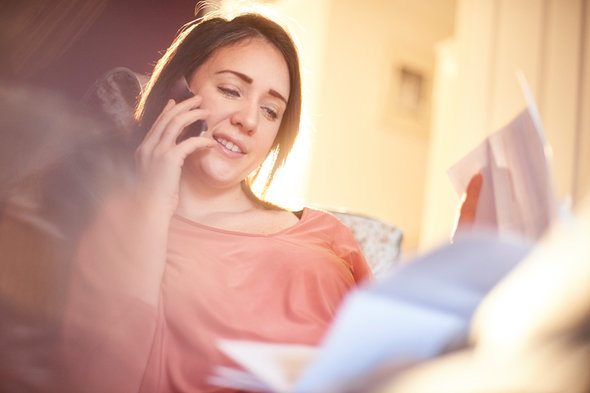 Lenders will want to see proof of income when you're trying to buy a home. This might be difficult if you're self-employed, since take-home pay could be inconsistent. In this situation, the bank will need copies of your tax returns for at least the previous two years. This helps them determine if your average monthly income is sufficient to carry a mortgage.
The easiest way to estimate how much of a mortgage you can afford is to look at your adjusted gross income for the last two years, add it together and divide by 24. Just remember that lenders will also look at your deductions, which impact your net income. If you're claiming a substantial amount in deductions, it may push you out of the lender's desired income range.
Lower Your Debt to Income Ratio
One of the most important provisions of mortgage rules relates to your debt to income ratio. In the simplest terms, this is the percentage of your income that goes towards debt each month. Under the guidelines, borrowers are required to have a debt to income ratio of 43% or less. This includes your estimated mortgage payment, as well any other debts you have, like student loans or credit card bills.
If you're paying off several other debts, it helps to pay them off completely before you apply for a mortgage. This increases your chances of approval. Eliminating as many obligations as possible makes you more attractive to lenders. It will also help increase the amount you can afford to spend on a new home.
Evaluate Your Assets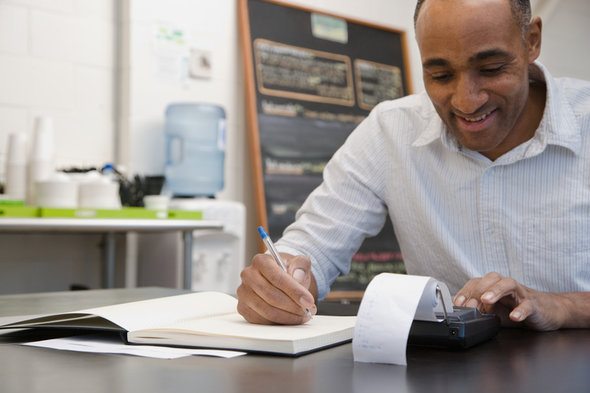 When you're self-employed, a 20% down payment may not be enough to garner an automatic approval. Lenders will also want to see what other kind of assets you have. If you've built up a sizable emergency fund or you've managed to sock away some serious cash in a SEP IRA, the bank sees that you can maintain a mortgage if your income were to dry up temporarily.
You'll also want to document your business assets carefully when it's time to apply for a loan. This may include property or equipment that you own or bank accounts set up specifically for the business. If you're not sure what a particular asset is worth, hiring a professional appraiser ensures that you're valuing it appropriately.
Bottom Line
Working for yourself takes dedication and persistence but it's worth it if your business idea takes off. Owning a home can be the icing on the financial cake. Knowing what lenders are looking for puts you in the best position possible when you're ready to buy.
Photo Credit: ©iStock.com/vgajic, ©iStock.com/MartinPrescott, ©iStock.com/XiXinXing