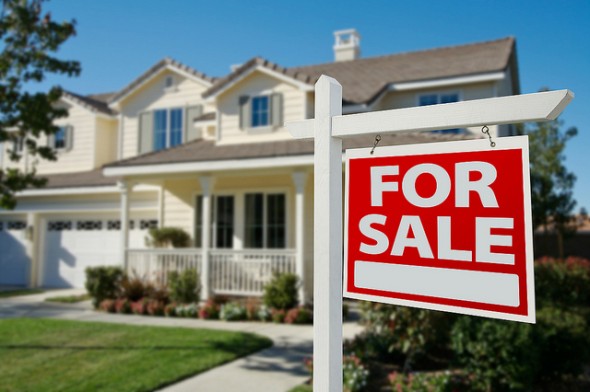 The housing market has seen some major highs and devastating lows over the last decade. Fortunately, home values are once again on the rise and interest rates remain low, making for a rosy outlook in terms of selling your home in many parts of the country. Finding the right buyer is a crucial part of the home selling process but it's not the only thing you should be focused on. If you're planning to put your home on the market, here are a few things you need to do first.
1. Evaluate Your Home's Condition
How you see your home and how a potential buyer may see it are rarely the same. When you're getting your place ready for selling, you need to be on the lookout for things that may be a major turn-off to house hunters.
Go through your home room by room and ask yourself what you see. Ideally, the answer should be spacious, inviting surroundings. If that's not what you see, you need to figure out why. If clutter is the problem, start working your way through the piles of stuff to decide what you can get rid of or store somewhere else. If peeling paint or stained carpeting is taking away from the room's appeal, it may be worth investing a few bucks to do some updating.
Your home's exterior is the first thing buyers see when they come for a viewing and neglecting it could cost you. Fixing those sagging shutters, trimming back trees or spreading around a few bags of fresh mulch can go a long way towards perking up your home's outward appearance and selling sooner.
2. Decide on a Listing Price
When it comes to pricing to sell your home, you can't just pick a number out of thin air. You have to do some research first to determine what your home is actually worth and what price range is realistic for your neighborhood.
An experienced real estate agent can help you to research home values and sales but if you don't have an agent, it's still possible to dig up some good information on your own. Sites like Trulia and Zillow can give you an idea of what comparable homes in your area are going for and what the market is like.
While these sites can give you some guidelines to work with, they're not the only thing you should consider when choosing your selling price. You also need to factor in your individual situation when listing the home. For instance, if you need to move quickly and can't afford to carry two mortgages, you have to be realistic when it comes to pricing the home to sell.
3. Choose the Right Agent
While you don't necessarily have to have an agent to get your home sold it can certainly work in your favor and take some of the burden off your shoulders. If your work schedule doesn't allow you to show the home at regular hours or you don't have a clue how to market the property, hiring an agent can be worth the investment.
If you're not familiar with the local real estate market, there are plenty of places to start scouting out agents. Flip through the phone book or scan the housing section of the newspaper and you're sure to see dozens of ads for individual agents and real estate companies. If you know anyone that's bought or sold a home recently, ask them if they used an agent or if they know one they could recommend.
Once you've got a shortlist of potentials, take some time to interview each agent before making a commitment. You'll want to ask them about what services they offer and what kind of experience they have, particularly when it comes to selling homes in your price range and neighborhood. You should also ask if they belong to the National Association of Realtors, which is an advantage. Realtors as opposed to traditional agents are subject to a stricter set of ethical standards and they also have access to Multiple Listing Services (MLS).
Preparing for selling your home takes more than just slapping a 'For Sale' sign in the front yard. Making sure the property is in top condition, educating yourself about the market and getting professional advice can make the process that much easier. The more you know about what to expect, the better the odds of closing a deal quickly.
Photo Credit: Jason Ruedy