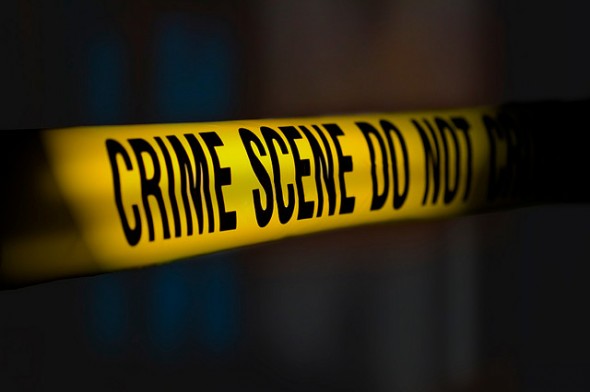 The debate over what a landlord should have to disclose when it comes to a house's history has resurfaced. It centers around a case in which a St. Louis-area woman who received a government housing subsidy rented a house only to learn that it was once the home of a man suspected of being a serial killer.
Find out now: How much house can I afford?
The man killed himself so he was never convicted, but believed to have killed nearly two dozen women. The home now belongs to his mother who rented it out to the woman. The landlord refused to let the woman out of the lease, but the county housing authority stepped in to allow the woman to find another home.
The Flow of Information
This story again raises the question of what landlords are required to disclose to potential renters and buyers. All landlords are required to disclose information about material defects that would impact a renter or buyer's safety, such as lead paint.
However, in most cases they do not have to tell you about the history of things that happened in the home. Legal expert Samuel E. Cohen's article for the global online resource firm mondaq.com explains it as a case of Buyer Beware.
He writes, "In a recent decision dated December 26, 2012, the Pennsylvania Superior Court reaffirmed that psychological damage to real property is not considered a material defect in the property that must be revealed by the seller to the buyer. This unique case involved a murder that took place in a property, which was not disclosed to the buyer. 'The fact that a murder once occurred in a house falls into the category of home-buyer concerns best left to caveat emptor–let the buyer beware,' the appeals court wrote."
That is the bottom line in most cases. Research shows only a handful of states require home sellers to reveal such information, and then only if the buyer specifically asks.
Here are three places every renter or buyer should check before moving into or buying that home.
1. Search the Internet
A simple search of the address online will likely show if there has been any news-worthy crime committed at the residence. In addition, you can go to the county assessor's website and find out who owned the home previously. Then you can search the internet to see if their name appears at the home for anything sinister.
2. Don't Be Afraid to Ask Questions
This is especially important if you feel that the deal is too good to be true. You should ask the realtor or owner directly and pay attention to his or her response. If they are tentative then you know you need to explore.
I know of a case in my hometown in which the owners could not rent nor sell the house because the potential residents asked around about the house and learned from the neighbors that it had been the site of a gruesome crime. That home remained empty and was finally demolished.
This is similar to when county and city officials made the decision to demolish the house on Seymour Avenue in Cleveland, Ohio where Ariel Castro held three women captive as sex slaves for more than a decade. Castro, who later killed himself while in prison, signed over the deed to the home to the county as part of his plea agreement.
3. House History Companies
Real estate laws regarding the disclosure of "psychological defects" or "impairment" vary from state to state. This has led to a cottage industry in which one can go online and pay a fee to find out who died in your home or any other horrible history that may be lurking in your dream home.
Some people who have used the service say the fee was a small price to pay for the peace of mind that comes from knowing what happened in the house you now call home. There are plenty of options out there so do your research before handing over any money.
These simple steps can help you make sure your "home sweet home" isn't a "house of horrors" in disguise.
Photo Credit: flickr