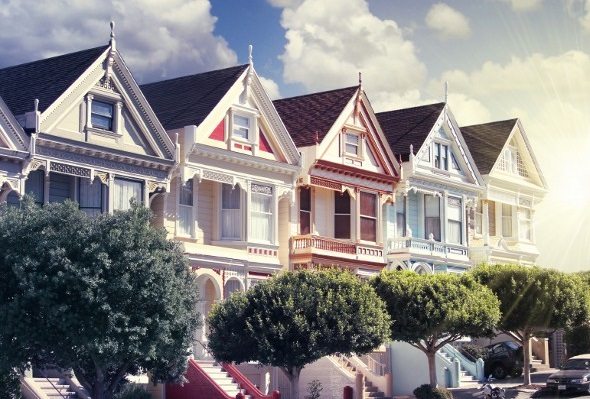 Moving to San Francisco? Join the crowd. The City by the Bay has a growing population, a global tech reputation, public transportation, mild weather and so much more. Yes, it's expensive, but there's a reason so many people are flocking to the city. For anyone moving to San Francisco, there are some tips that will help with the transition and settling in. Here are 17 of them.
1. Save Your Pennies
If you do a quick Internet search for "San Francisco housing" you'll find articles about a "housing crisis" and "housing bubble." San Francisco has the nation's most expensive rent and the general cost of living in San Francisco is high. Demand for housing in San Francisco has far outstripped supply. A growing population and a rise in highly paid tech jobs has led to upward pressure on rents and home prices. Home affordability is a struggle in many places in the country, of course, but San Francisco's housing costs are no joke.
2. Explore the Neighborhoods
It's a bit hackneyed but the phrase "city of neighborhoods" really does apply to San Francisco. Whichever neighborhood you choose to settle in (and you should choose carefully), be sure to expand your horizons to other neighborhoods. The Mission, the Castro, the Tenderloin – there's a reason so many San Francisco neighborhoods are household names. They're special places with their own character. Soak up that character while you still can.
3. Get Outside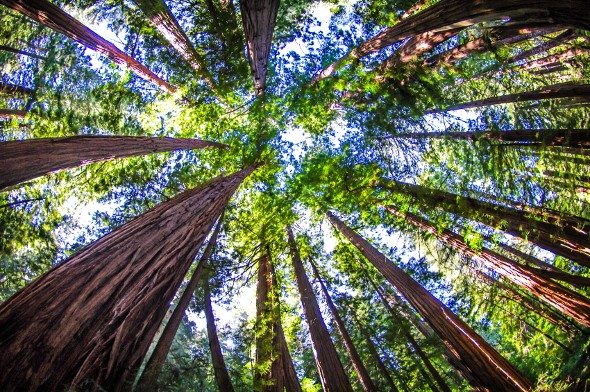 The stereotype of the recent transplant to San Francisco is someone who goes between their tech job and their shiny new apartment, taking advantage of the on-demand economy and only leaving home for expensive brunches and cocktails. OK, we may be exaggerating, but it's fair to say that anyone who stays within four walls is missing out on a lot of what the San Francisco area has to offer. Hikes, views, beaches, forests, quick trips to wine country. It's all at your fingertips in SF.
4. Mind Your Manners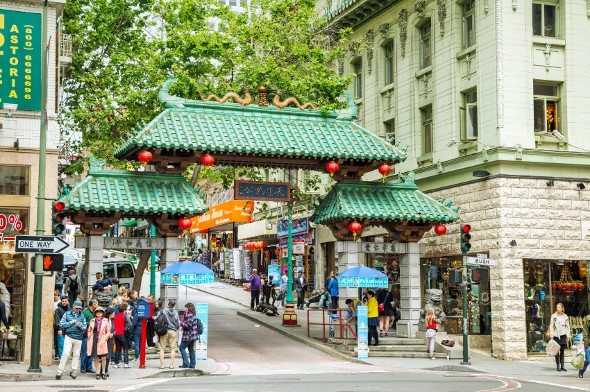 Along the lines of Tip #3, here's a tip that will help you bridge the New San Francisco – Old San Francisco divide: mind your manners. Being friendly and polite to people will help you break the mold of the headphone-wearing, Google bus-riding San Francisco transplant. Plus, anyone moving to San Francisco may well see some eccentric behavior on the street. Learning to cultivate a live-and-let-live attitude can't hurt.
5. Unleash Your Inner Activist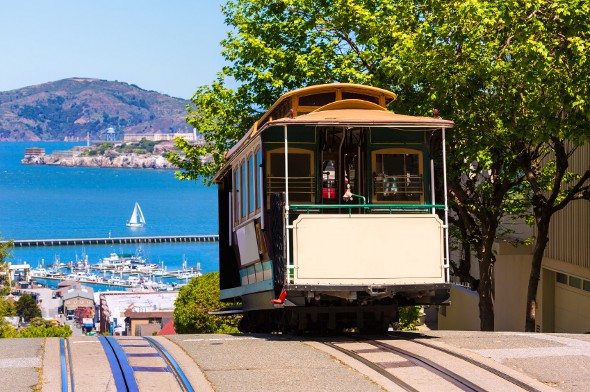 San Francisco is a politically active city. Gay rights and affordable housing are just two of the causes that have galvanized San Franciscans. Becoming active in your community, whether through political activism or volunteerism, is a great way to do your part to keep San Francisco a thriving city. It's also a great way to meet people and make friends.
6. Layer Up
On a less serious note, let's talk weather. San Francisco can get quite chilly, and when the fog rolls in in the late afternoon, you'll wish you'd brought a jacket to work. The good thing is that San Franciscans aren't exactly known for their impeccable style, so you don't have to worry that your layers will mess up your perfect outfit. It's a casual city.
7. Check Out Oakland, Berkeley and More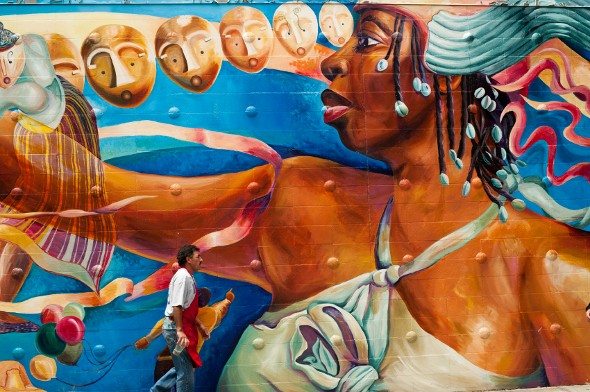 San Francisco is amazing, but it's not huge. When you feel like you've gotten your bearings after moving to San Francisco, why not get out and explore nearby Oakland or Berkeley? If you have a car and you like nature, you can head to Point Reyes or one of the other beautiful spots near San Francisco. We mentioned it before, but wine country can be a nice getaway as well.
8. Cook Your Own Food
When you live in San Francisco you'll have access to amazing produce. If you don't already cook, it might be a good time to learn. Cooking your own food can help you stick to your budget and take advantage of the natural bounty of northern California. It's a win-win.
9. Except When You Don't Want To
When you don't feel like cooking in San Francisco you're never far from amazing food. So much has been written about San Francisco's food offerings that anyone moving to San Francisco should have no trouble getting recommendations online or from friends and coworkers. The scene changes quickly, too. Just because you've found your favorite burrito joint doesn't mean you should stop exploring.
10. Map Out Your Commute
BART and MUNI are the two public transit options in San Francisco. While both have their detractors, they do let you live in a world-class city without owning a car, which is pretty great. If you have a job lined up, make sure you map out your potential commutes when you're looking for an apartment. If you plan to walk or take a bike, remember that San Francisco is hilly. What looks on the map like a 15-minute walk may take you longer if it's up a steep hill.
11. Get Festive
San Francisco has plenty of festivals that are a great way to get to know the city. Throughout the year there are arts festivals, neighborhood festivals, food and drink festivals and cultural festivals. There's a handful of festivals every month in San Francisco. Don't believe us? Check out this list.
12. Know Your POPOS
POPOS stands for Privately-Owned Public Open Space. A POPOS is born when the city allows private development in a particular site but stipulates that the developer allow public ownership of and access to certain areas, like a walkway connecting two streets, a rooftop or an outdoor plaza. Check out a map of San Francisco's POPOS to find the best places to sit in prime real estate without paying a dime.
13. Get Artsy
From street art to museums like the San Francisco Museum of Modern Art, there's plenty to love about San Francisco's art scene. Now is a good time to support the arts in SF. The city's artists and gallery owners are feeling the pressure of high rents, and the area's tech millionaires reportedly haven't patronized the arts to the extent that their NYC counterparts have.
14. Make Peace with Dogs
San Francisco is home to more dogs than children. If you already love dogs, you'll be right at home. If you're not a dog-lover, it may be a good idea to make peace with dogs for the sake of your comfort level in the city. Worried about how you'll meet people after moving to San Francisco? Adopting a cute dog can help you meet your neighbors and break the ice.
15. The Fog is Real
San Francisco fog is not a myth. Some neighborhoods of SF are foggier than others, but the fog is something all San Franciscans have to reckon with. San Francisco's fog even has its own Instagram account, so you can keep up with what "Karl the Fog" is up to when you're out of town.
16. Microclimates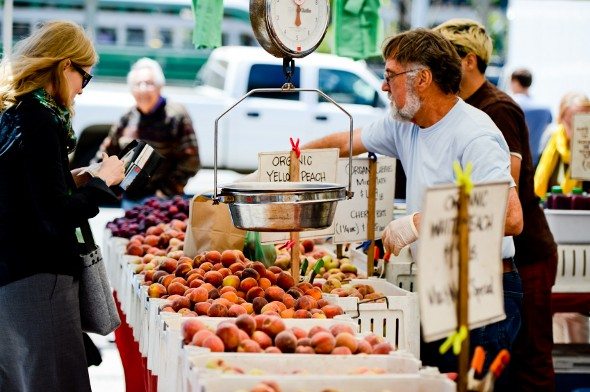 San Francisco is home to several different microclimates. Depending on where you are in SF, it might be eight degrees warmer or colder than it is in another part of the city. There are even apps that track the temperature and weather conditions in San Francisco's various microclimates. Too cold or hot? Relief is close at hand.
17. Find Your People
San Francisco is known for being open and accepting. If you're moving to SF it's a great opportunity to be yourself and find your people. Try one of the many meetups found around the city. Almost every hobby or interest you can think of has a group or a workshop where you could meet new friends with similar interests.
Tips for Moving to California
Photo credit: ©iStock.com/outline205, ©iStock.com/LUNAMARINA, ©iStock.com/AndreyKrav, ©iStock.com/ShaheenK, ©iStock.com/Susanne Friedrich, ©iStock.com/Anna Bryukhanova