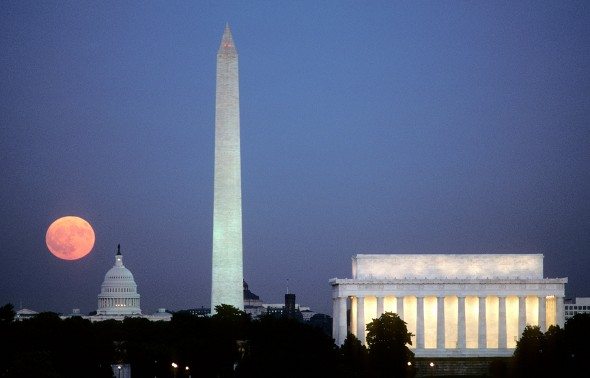 The U.S. capital, Washington, D.C., attracts more than just politicians and government staff. It's a vibrant city full of culture and history that appeals to Americans and international visitors alike. Although the city is known for tourism, many people call it home, and even more in recent years. Experts project that the city's population is on track to reach one million by 2045. If you're among the many people thinking about moving to D.C., here are 15 things you should know before settling in our nation's capital.
A financial advisor can help you create a financial plan to help you save for a move to D.C.
1. It's Not Just a Government Town
Yes, the federal government is in Washington, D.C. and yes, hundreds of thousands of people in the greater D.C. area work for the government. But it's not the only game in town. D.C. has a whole "knowledge economy" that's attracting young, educated workers from around the country. If you're considering moving to Washington, D.C. but you're not sure you want to work for the government or in the orbit of the government (for a lobbying firm, think tank or non-profit, for example) don't despair. There's a robust private sector that has opportunities for those not interested in government, too.
2. The Traffic Can Be Brutal
Many D.C. residents do without a car and rely on the Metro, buses, the streetcar, Uber (or similar services) and taxis. If you have a car in D.C. you should be prepared for serious traffic. You may find a less expensive home or apartment in the suburbs but if you have a driving commute it can take a toll in terms of your time – and your frustration levels.
3. The Cost of Living Is High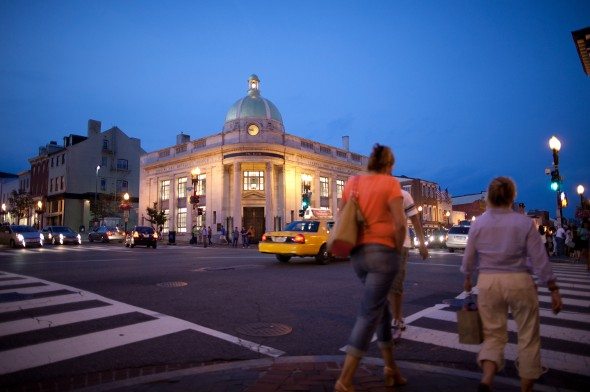 The cost of living in Washington, D.C. is high. The city is home to many wealthy residents, and housing costs in the District are out of reach for many. According to Numbeo, a consumer prices database, renting a one-bedroom apartment in the city center of D.C. costs $2,275.53.
4. Taxes Work Differently in D.C.
Another factor that adds to the high cost of living in Washington, D.C. is the taxation system. Taxation (without representation!) is complicated in D.C. The sales tax in the city is 6%, but certain purchases are taxed at a higher rate. For example, alcohol that you buy and consume off-premises is taxed at 10.25%, as are restaurant meals and takeout orders. There's a hotel tax of 14.95%. D.C. does have an estate tax, unlike some nearby states including West Virginia.
5. You're Surrounded By Free Museums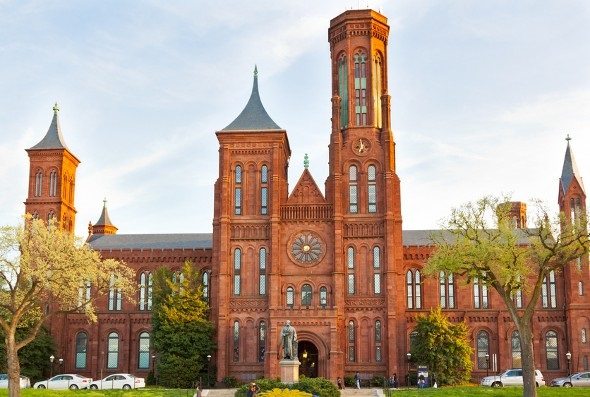 While you might pay a lot in sales tax over your years in D.C. you don't need to pay a dime to visit world-class museums. Not all of the city's museums are free, but most are. It's a benefit of living in D.C. that's worth taking advantage of, and not just when friends and relatives visit from out of town. In addition to regular exhibitions, many museums host free talks, receptions and film screenings, too. This is a boon for any D.C. resident on a budget.
6. The Dress Code Is Conservative
The influence of the government can be seen in the city's dress code, which is formal and conservative. Even those who aren't, say, Congressional staffers, tend to adopt the same style of dress and probably shop in similar places for work wear. Unless you work at a place that has a very casual dress code (like a tech start-up) you'll probably blend in with the commuter crowd on the Metro. And if you have an interview after moving to D.C., err on the side of formal for your interview outfit.
7. History Is All Around You
If you love history you'll love living in D.C. And the history in D.C. isn't just about presidents and senators. The city also played a key role in civil rights history, the labor movement and the women's suffrage movement. There's a reason so many middle school Social Studies classes take field trips to Washington, D.C.
8. Brunch Is a Big Deal
D.C. residents who have the means love to brunch. Neighborhoods with a high concentration of young residents tend to have lots of brunch places and these spots often have lines on the weekends. If you have your heart set on trying out a certain brunch option, make a reservation, arrive early or prepare to wait. Also big in D.C.? Small plates. And happy hours.
9. D.C. Statehood Is an Active Fight
Remember the taxation without representation we mentioned? You'll see that same slogan on D.C. license plates. The fight for D.C. statehood is ongoing and you might find yourself drawn to the cause after moving to Washington, D.C. Some say the odds that D.C. will become the 51st state are better than ever.
10. You're in Prime Weekend Getaway Territory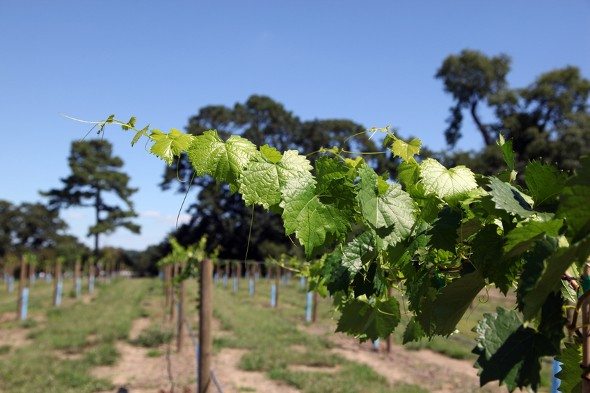 Even if you fall in love with Washington, D.C. after moving there you'll probably want to get away now and again. The good news is that you have plenty of options for short trips outside of the capital. For a city break, try Baltimore, Annapolis or Richmond. Or you can check out wineries in Virginia, go hiking and leaf-peeping in West Virginia or head to the beach in Delaware.
11. Keep an Eye on the Cherry Blossoms
If you don't live or work near prime cherry blossom real estate in Washington, D.C. it's worth keeping an eye on the news to find out when the blossoms are at their peak. It's truly a beautiful site, and a nice way to feel connected with your fellow residents since people of all ages and backgrounds will be out taking pictures of the pink blooms.
12. City-Dwellers and Suburb-Dwellers Don't Mix as Often as You Might Think
Think you'll still see your city-dwelling friends if you move out to Arlington? You might not get together as often as you think. If your best friend moves to, say, Silver Spring and you stay in Adams Morgan you'll have to put a little more work into keeping your regular brunch date.
13. D.C. Can't Build Up
D.C. has height limits that prevent developers from building tall buildings. That constrains the supply of new housing, contributing to the District's high housing costs. That might affect whether you rent or buy. You might love the airy feeling that D.C.'s low-rise center has and you might not like skyscrapers, but be aware that those building height constraints come with a cost.
14. Be Patient With the Tourists
Just like New York, D.C. is a magnet for tourists. If fanny packs and Segways aren't your thing you may have a tough time in D.C. If you find yourself trapped behind a group of slow-moving tourists when you're trying to get to work or home one day, just remember that the nation's capital is important for all Americans, not to mention many overseas visitors. It's better to share the sidewalk than to give the city a reputation for unfriendliness.
15. Walk Left, Stand Right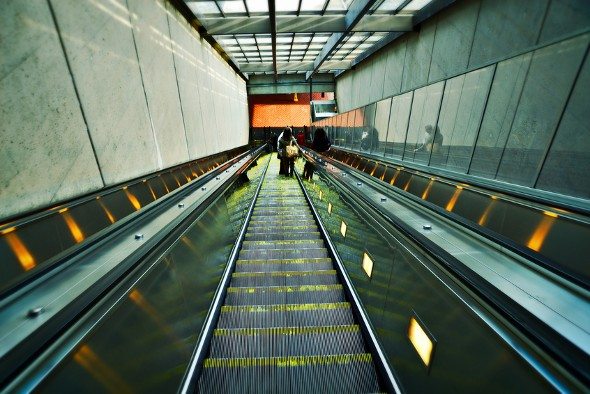 One last D.C. tip for you: Walk left, stand right. That's the rule when you're on the stairs or escalators in the Metro stations. Some of those escalators are very long, and during rush hour you don't want to stand in the way of busy commuters.
Tips to Help You Move to D.C.
Photo credit: ©iStock.com/tomwachs, ©iStock.com/BDphoto, ©iStock.com/OlegAlbinsky, ©iStock.com/Imagesbybarbara, ©iStock.com/zrfphoto, ©iStock.com/Joseph C. Justice Jr.