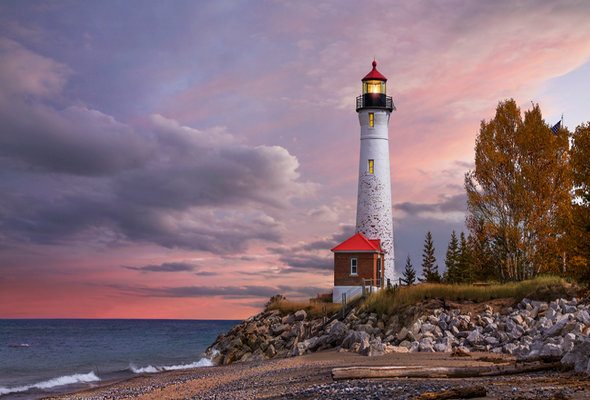 Thinking of moving to Michigan? With a population of just under 10 million, the Great Lakes State has a lot to offer, from affordable housing to stunning landscapes. The state's economy has had its ups and downs, sure, but the Wolverine State is still drawing new residents. Check out our list of 15 things to know before moving to Michigan. If you've already decided to move then you'll want to make sure your finances are in order, which a financial advisor can help with.
1. Michigan Is One State in Two Parts
If you can't picture what Michigan looks like on a map, check it out. It's one state made up of two peninsulas. Michigan's Upper Peninsula is famous for its natural beauty, though it is often forgotten about when people talk about the state as a whole. The lower part of the state is famously shaped like a mitten and holds the popular cities of Detroit and Ann Arbor.
2. There Is a Great Public University
The University of Michigan is one of the most highly regarded public universities in the country. Residency in Michigan will qualify you (and your children) for lower-priced tuition at the University of Michigan, which will earn you significant savings on a top-rate education. While it's not cheap, it is considered one of the best educations a student can get. However, you should pick a school that can teach your chosen vocation well.
3. Michigan Is a Swing State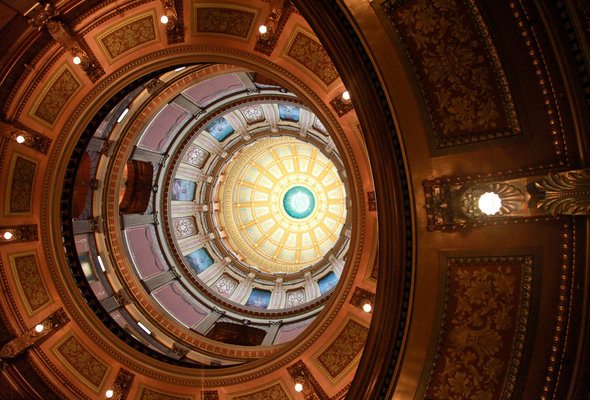 As we have all seen in the past few presidential elections, Michigan is a swing state. If you're moving to Michigan, prepare to be bombarded with political ads and canvassers during presidential election cycles. If you hate the political game then it's important that you weigh this against the positives of living in the state before deciding to make the move.
4. Michigan Is Known for Coney Dogs
Michigan, and Detroit in particular, boasts a culinary delicacy known as the Coney dog. Coney dogs feature a chili topping known as "Coney sauce," and it's this sauce that sets the Coney dog apart from your average hot dog. Locals love this food and you may want to learn to acquire a taste for one if it isn't your cup of tea in order to fit in with the long-time residents.
Related Article: Top 13 Tips If You're Moving to Detroit
5. Sports Are Huge in Michigan
Sports, both professional and college, are huge in Michigan. Both the University of Michigan as well as Michigan State University football teams provoke some very strong feelings among Michiganders, as do professional teams such as the Detroit Lions and the Detroit Tigers. Even during losing seasons, the citizens of the state are hardcore followers and supporters of their sports teams.
6. Michigan Winters Are Freezing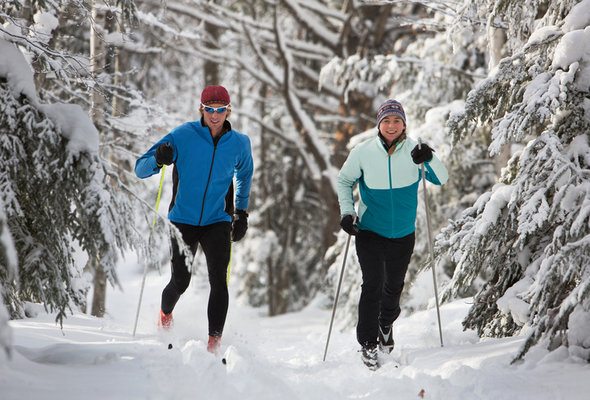 What you've heard about Michigan winters is true. It gets very cold and snowy in the state, and you might need to set aside some money in your budget if you don't already own a good coat and some winter boots. Trust us – you'll be happy to have them, especially if you have to leave the house during the winter or want to experience the many outdoor winter activities (like cross-country skiing).
7. Michigan Homes Are Affordable
Michigan has made headlines as an affordable place to buy a home. The state's population declined between 2000 and 2010 but has been on a slow and steady rise since then. That, plus the foreclosure crisis that hit the Detroit area hard, did leave a glut of houses on the market, which means prices are low. While the prices are still low compared to other areas, they have risen quite a bit over the past ten years. The home you get for the money can still be a win for many.
Check out current mortgage rates in Michigan.
8. Ann Arbor Is Blue Through and Through
Though Michigan as a whole may be a swing state, Ann Arbor, Michigan is reliably blue. Like most college towns, Ann Arbor has a left-of-center vibe. This is where the University of Michigan sits and the students tend to be much more accepting of left-wing or middle-of-the-road political views than the right.
9. Detroit Is Changing Every Day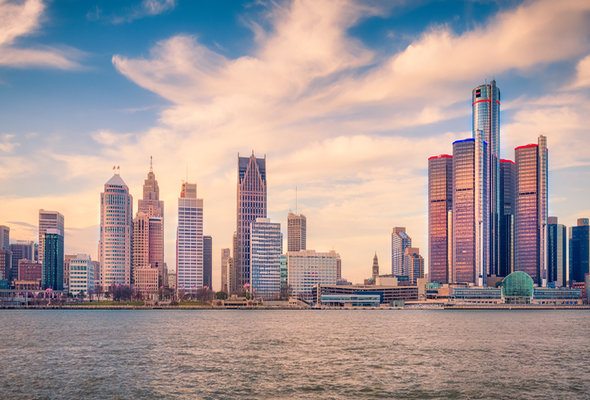 Detroit has gone through some big – and controversial – changes in recent years. The trend of hipsters moving to Detroit has been written about extensively so we won't dwell on it, except to say that the sprawling Michigan city is changing every day and absorbing new residents drawn to the city's history, culture and affordable housing. This is a city that also leans blue but is more accepting of other political views than many other cities in the state.
10. There Are Beaches in Michigan
Michigan may not border the ocean, but it does have beaches. Lake Michigan, Lake Huron and Lake Superior, as well as some of the state's smaller lakes, provide excellent, sandy beaches that will blow you away. In fact, the upper peninsula is home to some of the most scenic spots in the entire United States of America and many of them include a beach that sits on Lake Superior.
11. Michigan Has Covered Bridges
If you think covered bridges are exclusive to New England, think again. Michigan's many scenic roadways also feature covered bridges, which make great places for photos. These are both functional and fun for photographers. Many of these bridges are close to the big cities, such as Detroit, though.
12. Michigan Boasts Many Scenic Lighthouses
The many large lakes in Michigan made lighthouses a necessity, particularly in earlier times when moving timber and other goods along Michigan's lakes was essential to the state's economy. The historic lighthouses are beautiful remnants of Michigan's past and provide a bit of culture to many towns that are on the large lakes.
13. Craft Beer Is Thriving in Michigan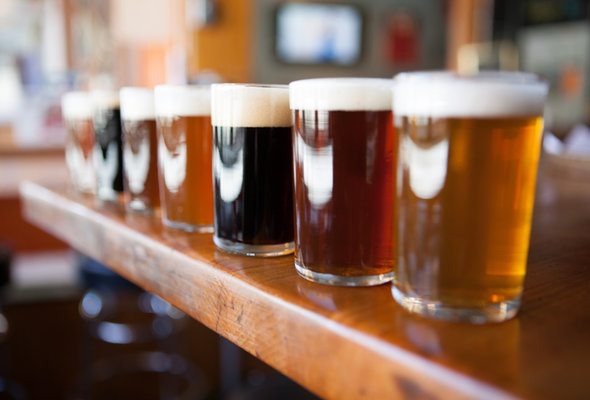 Some of the most beloved and well-reviewed craft beers in the country come from Michigan (we're looking at you, Bell's) and the craft beer scene in Michigan has been thriving. So if you drink beer, moving to Michigan is a great chance to immerse yourself in all the fun things that are happening in the beer world there as it is a top state for that crowd.
14. Michigan's Population Is Holding Steady
After losing its population between 2000 and 2010, Michigan is now stable, and its population is growing, albeit slowly. According to the U.S. Census Bureau, Michigan's population grew by 0.4% between 2010 and 2015. That growth has spread up to almost double what it was a few years ago. Between 2019 and 2020, for example, the growth was 0.83%. The word about good places to live in the state is getting out more than it once was.
15. You Can See the Northern Lights in Michigan, Sometimes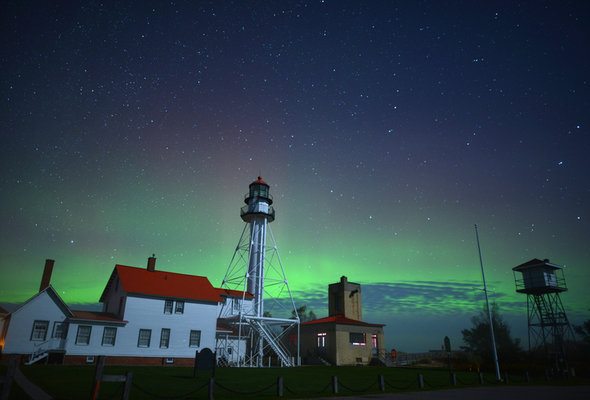 If you're lucky, you'll be able to see the Northern Lights after moving to Michigan. Your best bet is to look for the Northern Lights over Lake Superior (on nights when conditions are optimal, that is). That way, you won't have to worry about light pollution impeding your view and you'll get to see one of the marvels in the world without leaving your home state, which is pretty incredible.
The Bottom Line
If you're thinking of moving to Michigan, it's probably best if you don't make your move in the depths of winter. Freezing temperatures and deep snow can make moving to Michigan in the winter a real pain and it could cost you more money. You don't need a moving permit to move to Michigan, but it's a good idea to line up parking for your moving truck so you don't violate city rules, depending on where you decide to live. Overall, Michigan is a great place to live for the right people.
Tips for Moving
Moving is a big financial decision that shouldn't be taken lightly. Luckily, you can enlist the help of a financial advisor to work through your finances and provide a plan to help you meet your goals. SmartAsset's free tool matches you with up to three financial advisors who serve your area, and you can interview your advisor matches at no cost to decide which one is right for you. If you're ready to find an advisor who can help you achieve your financial goals, get started now.
When buying a home one of the most important expenses that a lot of people overlook is their property taxes. Michigan's can be favorable, depending on where you live in the state and where you're coming from. You can use our property tax calculator to estimate what you might pay.
Photo credit: ©iStock.com/DougLemke, ©iStock.com/hkim39, ©iStock.com/JMichl, ©iStock.com/SolomonCrowe, ©iStock.com/Silvrshootr, ©iStock.com/andyKRAKOVSKI