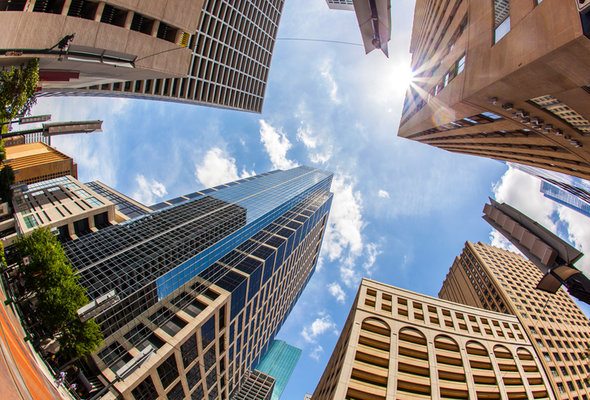 Houston boasts a diverse population and a lower cost of living than many other large U.S. cities. People are flocking to the Texas city. The U.S. Census Bureau found that Greater Houston experienced faster population growth than any other metro area in 2016. Curious about the city's economy and what it's like to work there? You've come to the right place.
Get current Texas mortgage rates here.
1. Healthcare is big business in Houston.
The Texas Medical Center is the largest medical center in the world. It's also one of Houston's largest employers. The center has over 106,000 employees. And with 1,345 total acres and $25 billion in GDP, Texas Medical Center is the eighth-largest business district in the U.S.
2. It helps to have a college network in Houston.
You may have an easier time getting a job in Houston if you went to college there and can tap into the professional networks of schools like Rice University and University of Houston. Houston college students can get a head start with internships in some of the city's Fortune 500 corporations and establish professional contacts that will serve them well throughout their career.
3. Houston commutes can take their toll.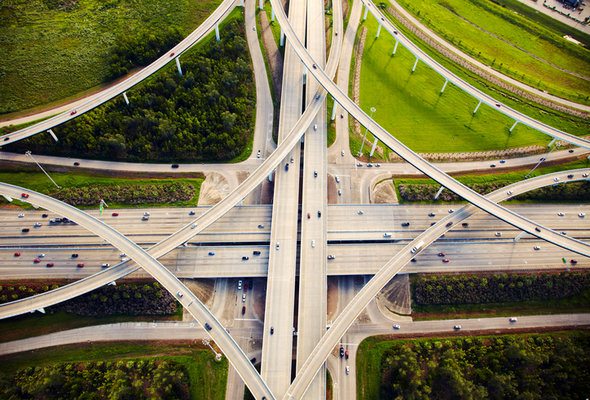 Houston residents are no strangers to long commutes. Working in Houston is more pleasant when it doesn't involve sitting in traffic for an hour on either end of the day. That's why it's smart to map out your commute before you commit to a job or a home in Houston.
4. Your salary won't be taxed in Houston.
Texas is one of a handful of states with no income tax. That's the good news. The bad news is that sales taxes and property taxes in Houston are both steep. But at least your salary won't be subject to state or city income taxes.
5. If you work downtown, you can take a tunnel to lunch.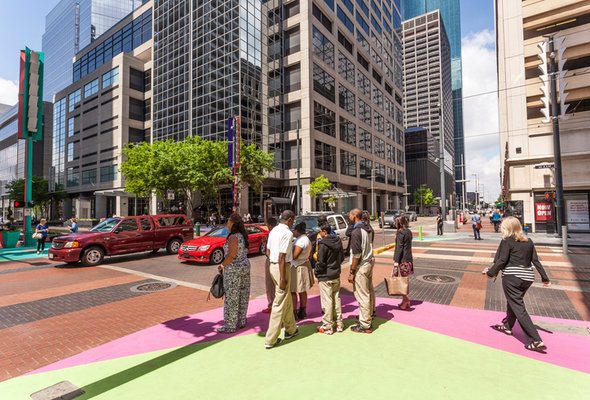 Downtown Houston boasts a network of tunnels and sky bridges. If you're lucky enough to work in one of the connected buildings, you can grab lunch or coffee without having to brave the elements.
6. Your coworkers might be packing heat.
Texas is a concealed-carry state, which means that you might have guns in your workplace. Thinking of bringing your own gun to work? Don't forget to obtain a license for concealed carry.
7. Even if you don't work in oil you'll probably notice when the price of oil changes.
Houston has experienced times of boom and bust tied to the price of oil. Recent indications suggest that the city might not be as vulnerable to drops in oil prices as it once was, but it's still the case that the city prospers when oil prices are high.
8. The Port of Houston is a major job hub.
The Port of Houston is another job engine in Houston, contributing to around a million jobs in Texas. It's one of the busiest ports in the country – and the world. The massive port operates as a public-private partnership.
9. Your coworkers might be younger than you are.
The median age in Houston is getting lower as the city grows and attracts more young talent. If you're already well into your career and you're moving to Houston for a job, you may find that most of your coworkers are younger than you are.
10. You might get work-from-home days when tornadoes strike.
Houston experiences some extreme weather in the form of storms and tornadoes. There may be days when commuting to work is not an option and working from home is your safest bet. If you don't feel safe driving to work, don't be shy about reaching out to your boss.
Bottom Line
Young, educated workers are moving to Houston in droves. If you want to join them, we're guessing you'll find that working in Houston has a lot going for it.
Photo credit: ©iStock.com/Meinzahn, ©iStock.com/Thomas Northcut, ©iStock.com/typhoonski