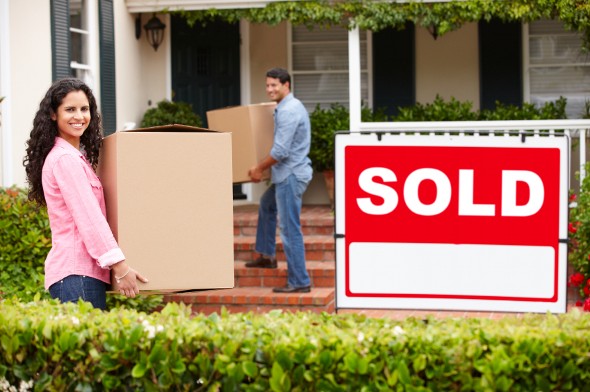 As a first-time homebuyer, you are taking on many new responsibilities. In the process you may grow a gray hair or two as you consider the seemingly endless stream of loans, properties, insurance options and additional costs. The initial shock can be a rough transition for some, but the financial benefits often outweigh the initial hassles and overhead. The key to making the most of your first-home purchase is knowing what to buy and understanding what tools can help you.
Find out now: How much house can I afford?
1. Meet With a Lender First
The consultation is free. They'll check your credit score, income levels and will let you know what you can afford. If you have credit issues, they can counsel you on how to improve your score and they'll tell you whether or not you should even be looking to buy a home.
The lender wants to make a good investment and will ensure that the property you buy is worth it.
2. Consider Going for a House Over a Condo
Houses are generally a better investment than condominiums because they appreciate better. You'll have little control over the condo association and your monthly assessments (what they charge you for maintenance like landscaping, snow removal, amenities, etc.). That's why it might make sense to buy a condo if you're looking for long-term stability rather than a chance to build equity.
But it's important to remember that your primary residence will be more than an investment. After all, you'll need to live somewhere. Plenty of people living in post-housing-bubble America learned this lesson the hard way when they over-leveraged and took out the equity of their homes to finance a vacation or new car. Your second house can be an investment property.
3. Figure Out Whether You Want to Buy or Rent
With interest rates hovering around 4% and low home prices, buying a house might seem more appealing than renting one.
As many people know, rent money is spent without creating any equity for the renter. If you can spend the same amount per month on a mortgage (taxes included), and have a house to show for your troubles, why wouldn't you do that instead? And as an added bonus, you can receive tax deductions on your mortgage interest.
Check out our mortgage calculator.
4. "Up-and-Coming" Neighborhoods Aren't Always Better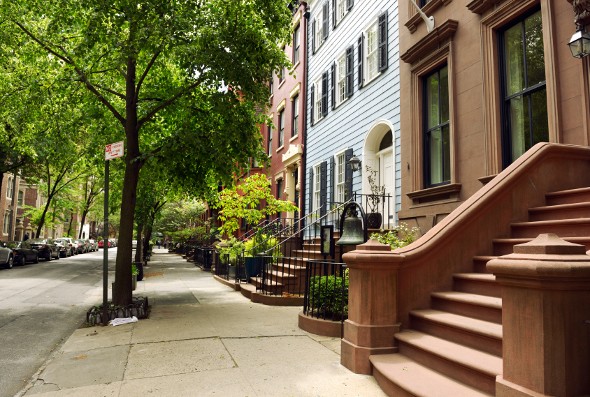 There are plenty of neighborhoods in metropolitan areas that have been "up-and-coming" for decades. Just because an area has been labelled the next big thing doesn't mean it will live up to that. Or even if it does, it could take a very long time. The conventional wisdom regarding location, good schools districts and neighborhood amenities have traditionally been good indicators for home appreciation (though there's of course no guarantee).
5. Consider Renting out Part of Your Home
Some people can benefit by purchasing a two-flat duplex or a similar property that has separate rentable living spaces. While your landlord responsibilities will be more substantial, renting out the second unit can help you pay your mortgage.
6. Decide How Big Your House Should Be
A three-bedroom house has a better resale value than a two-bedroom house, but a two bedroom house in a great neighborhood may have better resale potential than a three-bedroom house in an "up-and-coming" neighborhood.
7. Find a Home That Won't Overburden You With Debt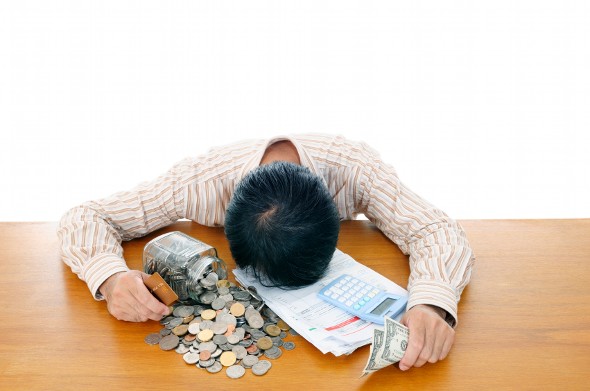 Ideally, you should aim to finance a house so that your monthly payments, including mortgage, taxes and insurance, are as close to 25% of your monthly take-home pay as possible. Most lender's advise you to go as far as 28% of your gross monthly pay.
However, you don't want to find yourself becoming house poor. Some people stretch to the limit and then find it hard to live because so much of their monthly income goes to paying for your home.
When houses sit on the market for a long time, sellers are more likely to come down on the price. With a bit of negotiation, seeking out these kinds of properties could result in good deal.
How Much Mortgage Can I Afford?
8. Look Into Different First-Time Homebuyer Loans
Companies like Fannie Mae offer traditional loan options for potential homebuyers across the country. VA loans are available for veterans as long as they were active in service for 90 days and meet the other criteria.
First-time homebuyers with bad credit or little savings may want to think about getting a mortgage through the Federal Housing Administration. FHA loans require just 3.5% down and the rules are a bit different than those for getting a conventional loan. Paying down the principal of your FHA loan as quickly as possible could be in your best interest, assuming there is no pre-payment penalty. You'll save on the interest charges but more importantly, you'll own your property free and clear of any debt.
9. Apply for Other First-Time Homebuyer Programs
Besides the FHA, there are a number of government organizations with programs geared toward first-time homebuyers. The Department of Housing an Urban Development (HUD) provides loans as well as first-time homebuyer grants through their partnerships with nonprofit groups and local government programs. These grants essentially offer future homeowners free money in exchange for attending classes that can help them manage their personal finances.
If you aren't eligible for any of those programs, you may qualify for another incentive – like a first-time homebuyer credit – that could reduce the amount of taxes you owe.
10. Consider Making a 20% Down Payment
A down payment of 20% eliminates the need for mortgage insurance, which knocks off an added monthly expense. The exact cost of mortgage insurance gets calculated when you apply for a mortgage. But since lenders assume a 20% loss in case of foreclosure, they waive the insurance when you hand over 20% upfront.
If you can't afford to cover 20% of your loan, a down payment assistance program may be able to help you. You can also look into getting a shared-appreciation mortgage. With this option you pay a lower mortgage rate but will owe your lender a portion of any profit earned as your home's value appreciates with time.
Photo credit: ©iStock.com/monkeybusinessimages, ©iStock.com/Lisa-Blueg, ©iStock.com/williv