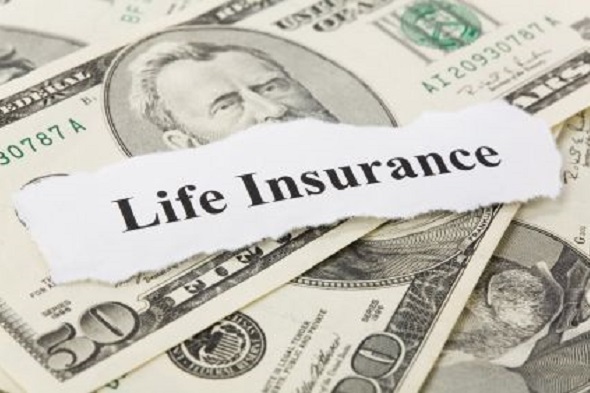 Life insurance can be very expensive—but it doesn't have to be. If you take advantage of all of the resources available to you, consider a variety of life insurance companies and settle on a policy that's right for you, finding cheap life insurance should be no sweat. Below, we'll walk you through the six things you need to be thinking about when shopping for life insurance, in order to end up with an affordable policy.
Find out now: Do I Need Life Insurance?
1. Shop Around for the Cheapest Policy
Compare rates. Compare policies. Compare companies. This takes a little work upfront but can save you a lot in the long run. For a cheap term life insurance policy some companies to consider include Ohio National Financial Services, Protective Life, MetLife, Pacific Life and Banner Life Insurance. If you're looking for cheap whole life insurance consider these options: Midland National, North American Life, Penn Mutual Life, American General and Columbus Life Insurance.
In general, however, there is no cheapest company. One company might have the lowest price on a quote based on one set of policyholder criteria but an expensive quote based on another.
For example, here are quotes from several major life insurances companies based on one set of policyholder details: 35 year-old male, non-smoker, in excellent health, $500,000 in coverage, for a 10-year term. (These are actual rates from actual insurance companies at the time of this writing, driven by SmartAsset's compare rates tool.)

And quotes from those same three companies based on another set of criteria: 25 year-old female, smoker, in average health, $1 million in coverage, for a 20-year term.

The cheapest company for the first policyholder is the most expensive company for the second. That's why it's so important to compare rates: your own set of circumstances will determine the most affordable policy for you.
2. The Cheapest Life Insurance Policy is the One That Fits Your Needs
By the same token, it's important to find a policy that fits your needs. Life insurance agents want to sell you the Cadillac, not the Camry, so if you're looking for the cheapest life insurance policy available, it's a good idea to do a little research on your own. First of all, figure out how much life insurance you need. In general, the smaller your policy's benefit, the cheaper your policy. For example, here are quotes for three policies from a single company based on identical policyholder criteria, but with different coverage amounts.

It might be tempting to leap for the bigger policy if it only costs a $50 more a year, but the best and cheapest policy is the one that meets—but does not exceed—your needs. (If you need help answering this question, try SmartAsset's free life insurance calculator.) On the other hand, keep in mind that your needs will change over time, so in 15 years you might need more (or less) coverage. It's important to reevaluate your needs over time.
3. Term Life Insurance is Cheaper than Whole Life
The biggest division in life insurance is between term and whole life. A term policy will always be cheaper than a similar whole life policy, so unless you have a good reason for going with whole life, chances are a term policy is your best (and cheapest) bet. Here, for example, are comparable term and whole life polices from two national insurance companies.

In both cases, the whole life policy costs about $1,000 more per year—so unless you have a very clear need for a whole life policy, your most affordable choice is a term policy.
Learn more about the types of life insurance.
4. Shorter Policies Have Lower Rates
Assuming you do want a term policy, the last criteria you'll need to figure out is the length of coverage you want. The cheapest term life insurance policies are the shortest, so buying a policy with a shorter window will save you a chunk of change. Here, for example, are three policies based on identical policyholder terms (a 35 year-old non-smoker in good health, who lives in Omaha, Nebraska), an identical coverage amount ($500,000), but different coverage lengths.

As you can see, a longer coverage period can cost hundreds extra annually, even for a healthy and relatively young policyholder.
5. Health, Age and Tobacco Use Matter
This may be obvious but the least expensive policies go to the healthy, the young and the non-smokers. How much less expensive? Our analysis found that a 40 year-old smoker who is in good shape will pay about three times more per year for the cheapest term policy available than a similar 40 year-old non-smoker. That's the difference between $450 per year and $1,300 per year.
Buying sooner than later can also save you some money. Here are annual rates for a policy bought by a hypothetical policyholder ranging in age from 40 to 45.

On average, during that time period, waiting one year to buy cost this policyholder an extra $59 per year, or $1,180 over the life of the 20 year term policy.
6. Read the Fine Print
A policy may seem cheaper at first blush, but that could be because it only covers you in a limited set of circumstances. Check the exclusions on any policy you consider to make sure things like a car crash or scuba diving accident are covered (if that's what you need!).
By the same token, it's important that you're honest when you sign up for life insurance. While lying about your medical history or tobacco use could get you a cheap policy in the short run, in the long run, it will come back to bite your beneficiaries. Most policies have a "contestability clause" that allows the insurer to refuse to pay out a benefit if it turns out the original contract was not made in good faith.
Photo credit: flickr