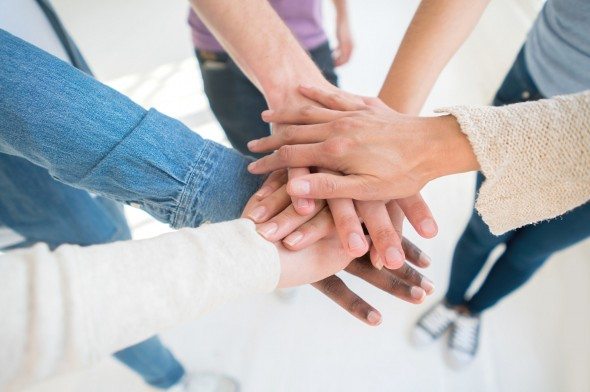 The 2012 JOBS Act was designed to boost economic growth and make it easier for small businesses and startups to raise capital. Title III of the law deals specifically with equity crowdfunding and beginning May 16, non-accredited investors can begin financing startups in return for equity. Before the new rules take effect, it's helpful to understand how Title III may impact your investing strategy.
Check out our investment calculator.
What Title III Does
Title III of the JOBS Act outlines the rules for equity crowdfunding, which refers to pooled investments in a startup or small business. Investors who participate receive an equity stake in the company based on how much they invest.
One of the most significant things about Title III is that it allows non-accredited investors to invest in businesses through crowdfunding platforms. A non-accredited investor is someone whose net worth is less than $1 million or who makes less than $200,000 annually. Previously, under Title II, only someone who met those standards could engage in equity crowdfunding.
Investing Guidelines for Non-Accredited Investors
The Securities and Exchange Commission spent several years fine-tuning the Title III rules to specify exactly what non-accredited investors can and can't do with regard to equity crowdfunding. The delay was prompted in part by concerns that non-accredited investors might need more protections and more help minimizing their investment risk.
One important rule under Title III determines how a non-accredited investor can gain access to a crowdfunded deal. Title III stipulates that non-accredited investors may only invest through a registered crowdfunding platform. The platforms themselves are subject to SEC regulation. This rule was designed to prevent investors from falling victim to scams or fraud.
Related Article: The 13 Best Investors of All Time
There are also restrictions on the amount of money that non-accredited investors can put up. A non-accredited investor whose net worth or annual income is less than $100,000 can invest the greater of 5% of their net worth or annual income, or $2,000.
For a non-accredited investor whose income and net worth are both equal to or greater than $100,000, the limit is 10% of their annual income or net worth (whichever is greater). Investors in this category can only invest up to $100,000 through a crowdfunding platform within a 12-month period.
What Should Non-Accredited Investors Expect?
Investing in startups and small businesses has the potential to be profitable if you happen to get in on the ground floor of a company that turns out to be the next Facebook or Google. The main thing for non-accredited investors to consider is that this kind of investment may carry a higher degree of risk than investing in bonds or stocks.
Crowdfunded investments also tend to have longer holding periods. If you're investing in equity shares in a company and it takes seven or eight years for it to go public, for example, you might not be able to sell your shares in the meantime. That's something to think about if you're interested in investments that have a high degree of liquidity.
Related Article: What Is an IPO?
If you're interested in becoming a non-accredited investor, it's also a good idea to carefully review the fees that a crowdfunding platform charges for investments. Paying 2% or 3% in management fees may not be all that appealing to someone who's used to paying much less than that for other types of investments.
Finally, not every crowdfunding platform may rush to open its doors to non-accredited investors. The Title III rules permit crowdfunding companies to do so but companies are not required to. While there are a handful of platforms that have shown interest in the idea, it may take some time before non-accredited investor participation becomes widely accepted.
Photo credit: ©iStock.com/andresr, ©iStock.com/DNY59, ©iStock.com/DNY59