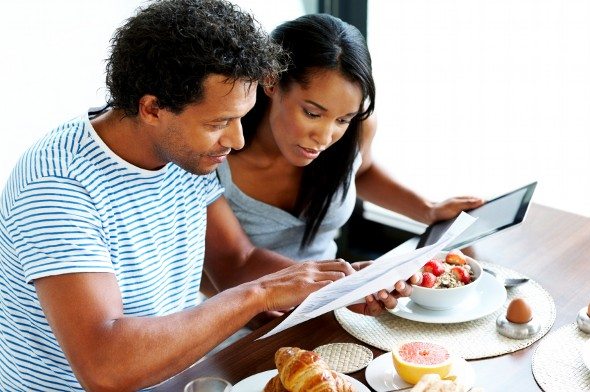 Marriage comes with certain perks and having two heads is better than one when it comes to building wealth. In order to avoid disagreements, it's best to make sure that you and your partner are on the same page. After all, you'll need to make a team effort if you want to manage your wealth effectively. If that's one of your goals, it's a good idea to add the following tasks to your to-do list.
Check out our investment calculator.
1. Identify Your Goals
Having clearly defined financial goals is vital for couples focused on establishing and maintaining long-term wealth. If your goals conflict with your spouse's, that could cause problems in your relationship. So it's in your best interest to figure out where you both stand from the start.
As you're mapping out your goals, it's a good idea to make sure you're covering the most important areas of your finances, including saving, investing and estate planning. If you break down everything you want to achieve, you'll see how closely your goals match up. It's okay to have joint and individual goals, but you'll need to work together to make sure that they're all attainable.
2. Evaluate Your Investing Styles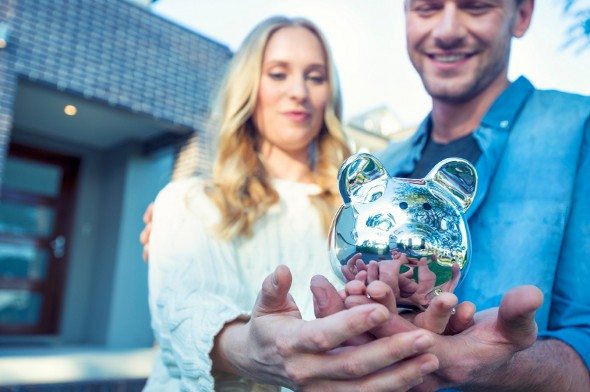 Men and women often take very different approaches to investing. According to a report from robo-advisor SigFig, younger women tend to invest more conservatively while younger men are the bigger risk-takers. If you and your spouse are miles apart in terms of your investing philosophies, it's important to figure out how that might affect the way you manage your money.
When one of you likes to play it safe and the other is a gambler, you'll have to decide what share of your assets you're going to mingle and what you're going to keep separate. If you combine all of your investments, that could cause problems if one partner feels like they're being pressured to take on more risk than they'd like to.
At the same time, you might end up earning low returns if your spouse tries to rein in your preference for more aggressive investments. Discussing your asset allocation and looking at how each of you approaches investing can help you find the right balance so that no one has to agree to something they're not comfortable with.
Try out our asset allocation calculator.
3. Consider Your Tax Strategy Carefully
Filing a joint tax return when you're married can work to your advantage if you want to claim certain deductions or one of you makes a lot more money. It can be problematic, however, for partners who both bring home sizable paychecks. Combining your incomes can push you into a higher tax bracket than where you'd be if you filed separate returns.
It's also important to consider where your investment income fits into your tax plan. Making substantial gains is good news for your net worth but those gains are taxable. If you're being taxed at the higher short-term capital gains rate, the end result could be a much bigger tax bill. Running the numbers and comparing the effects of filing jointly versus filing separately can help you minimize taxes on capital gains.
4. Safeguard Your Assets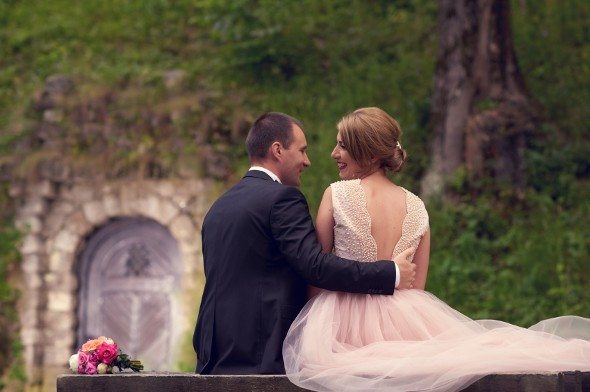 Accumulating assets won't do you or your spouse as much good if you're not taking steps to protect those assets. If you haven't done so already, it's a good idea to invest in life insurance. It's also important to have an estate plan in place so that your heirs know what to do with your assets after you pass away.
Long-term care insurance can cover the cost of medical care if you have an extended illness. If you have a trust, you can pass assets on to your spouse and/or children and reduce the taxes that are due after your death. By planning ahead, couples can put themselves in a better position to create a lasting financial legacy for their heirs.
Find out now: How much life insurance do I need?
Final Word
If you and your spouse want to build wealth or protect the assets you already have, it's best to take a unified approach to managing your money. Being able to acknowledge your differences and work together are crucial to your long-term financial success.
Photo credit: ©iStock.com/Dean Mitchell, ©iStock.com/Courtney Keating, ©iStock.com/stock_colors