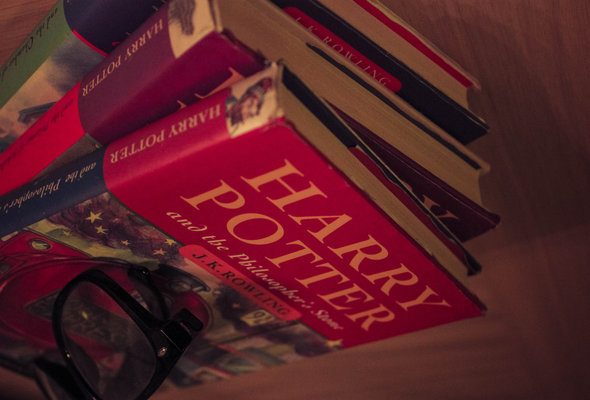 J.K. Rowling's net worth is an estimated $1.2 billion.
Since 1997, J.K. Rowling has captivated book lovers across the globe with her renowned Harry Potter series. In addition to publishing that series, she has written other novels and stories and has gotten involved with the film adaptations of her books. Read on for a breakdown of Rowling's net worth.

Check out our investment calculator.
J.K. Rowling's Net Worth
Rowling's earnings come from her Harry Potter series and the profit generated from the films based on her books. To date, an estimated 450 million copies of the books have been sold, producing $7.7 billion in revenue.
Rowling also makes money from the Harry Potter theme parks, a new play based on the Harry Potter series, licensing fees on Harry Potter merchandise and a television deal she struck with NBCUniversal worth around $250 million. In summer 2016, the media giant purchased exclusive rights to all eight of the Harry Potter movies.
Under the pen name Robert Galbraith, Rowling has written a mystery series for adults, including bestsellers "Career of Evil" and "The Silkworm." She's also the author of "The Casual Vacancy." In total, Rowling's earnings are estimated to be more than $2.2 billion.
Humble Beginnings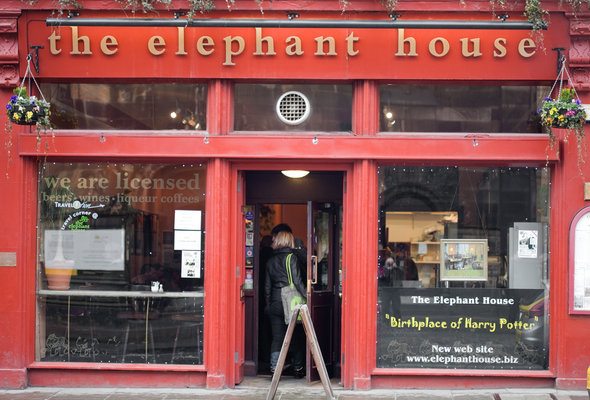 In 1990, Rowling came up with the concept behind the Harry Potter series. She was sitting on a delayed train and wrote her ideas on a napkin. Reportedly, she was so preoccupied with her new book character that she was eventually fired from her job. Shortly thereafter, she and her daughter ended up on welfare.
By 1995, Rowling had completed her manuscript for "Harry Potter and the Philosopher's Stone." But she couldn't find anyone who wanted to publish it. Twelve different publishers rejected her work. Eventually, Bloomsbury, a publishing house in London, agreed to publish 1,000 copies of "Harry Potter and the Philosopher's Stone" in 1997.
Rowling's first book was a big success in the U.K. and in 1998, Scholastic bought the rights to publish it in the U.S. for $105,000. Later, Warner Bros. paid over $1 million for the film rights to the first four Harry Potter books.
Related Article: What Is Beyonce's Net Worth?
Making History
In 2004, Rowling became the first author to make Forbes' list of billionaires around the world. Guinness World Records also recognized that she was one of only five self-made female billionaires.
Surprisingly, Forbes removed Rowling from its World's Billionaires list in 2012. The publication noted that she was no longer considered a billionaire because she had given $160 million to charity. Plus, U.K. income tax rates were high.
In July 2007, the seventh and final book in the Harry Potter series became the fastest-selling book of all time. More than 11 million copies of the novel were sold within 24 hours of its release. By this time, five Harry Potter films had also been produced.
The first four Harry Potter movies generated $2.5 billion in profit and Rowling made $250 million. The following four films generated more than $4 billion, meaning that Rowling probably earned around $400 million.
Rowling's Other Sources of Income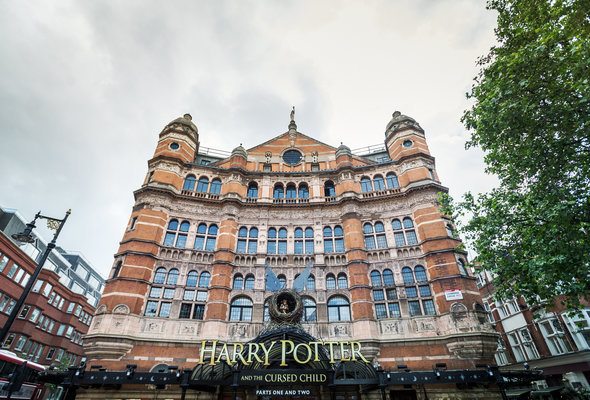 The Harry Potter series has created other sources of income for Rowling. In 2010, the Wizarding World of Harry Potter opened at Universal Studios in Orlando. Since then, the themed area has been recreated in Hollywood and Osaka, Japan, generating billions of dollars in operating cash flow each year.
On July 30, 2016, "Harry Potter and the Cursed Child" debuted in London. A day later, the first copies of the playscript were sold and the book became an instant bestseller.
In November 2016, the first film of the Harry Potter spinoff "Fantastic Beasts and Where to Find Them" was released. On its opening weekend, it grossed about $75 million in the U.S. and $150 million in international markets.
Related Article: What Is Drake's Net Worth?
The Takeaway
J.K. Rowling's rise to fame is a true rags-to-riches story. The former welfare mom is now wealthy and has a net worth of more than $1 billion. The author has managed to capitalize on her talent and today has multiple streams of income, primarily stemming from a story about a teenage wizard.
Photo credit: ©iStock.com/carneadele, ©iStock.com/ManuelVelasco,
©iStock.com/Adamo Di Loreto