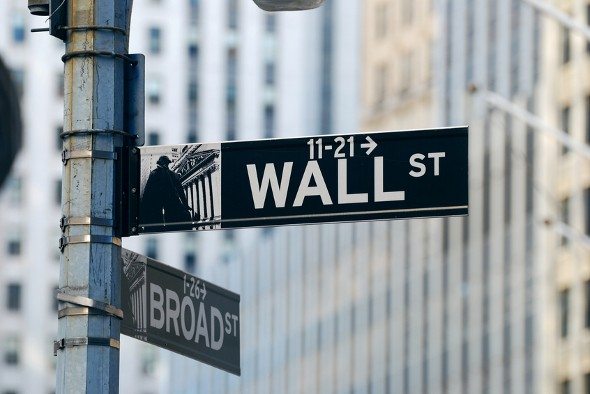 What happens on Wall Street has a major influence on the U.S. economy and financial systems around the world. So in order to become a part of this exclusive group of investors, bankers and financial experts, you'll need to prove that you have what it takes to succeed. If you're dying to work at the New York Stock Exchange or Goldman Sachs, read on to learn how to get a job on Wall Street.
Check out our investment calculator.
Educational Requirements
Just about everyone who works on Wall Street has at least a bachelor's degree. During their undergraduate careers, many of them studied subjects like business, accounting or finance while others majored in statistics, engineering or economics. But it's possible to get a job on Wall Street even if you studied something like philosophy.
While you don't have to attend a prestigious university, doing so can increase your chances of being called in for an interview. Wall Street firms and banks are known for choosing job candidates from a select number of schools. But at the end of the day, having a strong network is just as important.
Having a bachelor's degree might be enough to get your foot in the door. But at some point you might need to get an MBA, especially if you're aiming to become a director or snag another top job at a firm or an investment bank. You might also need an additional degree in accounting if you're trying to become a CFO, for example.
Instead of pursuing an MBA, another option (depending on the position you want) is getting a master's degree in finance. After earning your degree, you could try to earn your Chartered Financial Analyst (CFA) certification to make yourself a more marketable job candidate.
Related Article: The 10 Best Jobs That Don't Require a College Degree
Getting an Internship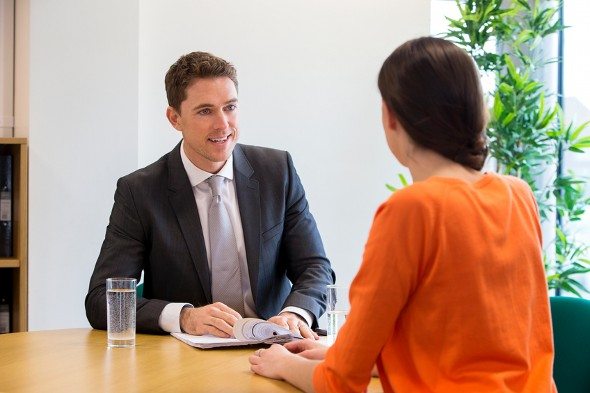 In many fields, having a degree doesn't mean much if you don't have any real work experience. Wall Street certainly works that way. And Wall Street interns often find themselves in a better position to get full-time jobs.
Wall Street recruiters tend to get their interns from a list of target schools. So if you don't attend an Ivy League or a school like MIT, getting an internship will be a lot more difficult. You'll have to find a way to stand out among the thousands of applicants for Wall Street internships.
For one thing, you'll need to make sure your resume shines. In addition to having a high GPA (at least a 3.6 or 3.7), it doesn't hurt to show that you have plenty of relevant experience, such as a finance internship with a small firm. And it's important to show that you have some sort of personality by highlighting a few of your hobbies and passions.
If you want a Wall Street internship, being well-connected is also essential. Knowing someone in investing or finance who can speak on your behalf is invaluable. Don't be afraid to reach out to an employee from a specific firm and ask them to review your resume, your portfolio or any ideas who have that might benefit the company.
Related Article: The Top 10 Jobs for Salary and Growth in 2016
If your efforts begin to pay off, be prepared for multiple rounds of interviews. If you make it to the final round, you'll be called in for a superday. You'll then have to spend hours in additional interviews before the hiring managers extend their offers.
The process of preparing for Wall Street internship interviews can be intense. While you could spend a lot of time reading books about succeeding in finance and investing, it might be more helpful to invest in an online course or a guide for people who want to work on Wall Street. You can find these kinds of resources through websites like wallstreetprep.com.
Getting Your First Job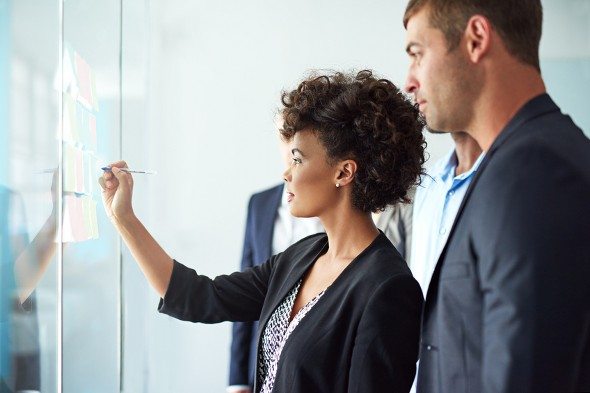 If you can't get a Wall Street job through an internship with a firm or an investment bank, it's a good idea to focus on meeting industry leaders and building relationships with them. You could start by tapping into your alumni network, joining relevant organizations or using LinkedIn to find people who have the career you want.
In the meantime, it might be helpful to do some research and think about the path that you want to take. Are there specific skills that you'll need to develop to get hired? Can you start out as an administrative assistant and work your way up the ladder or leverage the experience you gain at a boutique firm?
Being able to sell yourself is critical as well. Developing an elevator pitch or a brief but compelling story describing what makes you unique could give you an edge when you're trying to score an interview.
Final Word
Landing a job on Wall Street can be an uphill battle. Along the way, you'll likely face some rejection. But if you remain determined, expand your network and learn as much as you can about the finance and investing industries, it's possible to get one of the most coveted positions in the country.
Photo credit: ©iStock.com/Songquan Deng, ©iStock.com/SolStock, ©iStock.com/PeopleImages