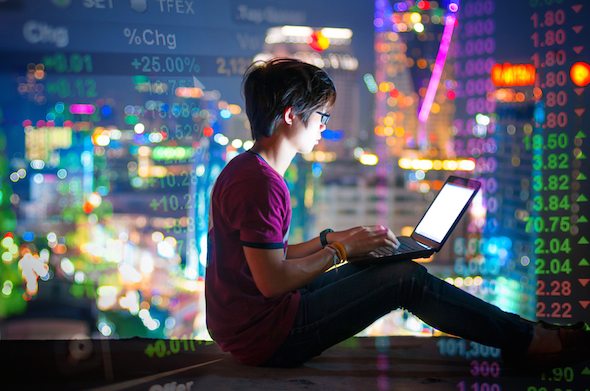 Jumping into the investing game in your 20s can pay off big time by the time you're ready to cut your losses and retire. Unfortunately, many millennials opt out of building a portfolio. So why are 20- and 30-somethings steering clear of the market despite the potential payoff? Here are four common excuses millennials are using to get out of investing.
1. Student Loan Debt Is Too Much of an Obstacle
Student loan debt is a problem that plagues scores of young adults. The Institute for College Access & Success estimated that seven in 10 students who graduated from public and nonprofit colleges in 2014 had student loan debt. On average, each borrower owed nearly $30,000.
While having student loans to pay off might make investing more challenging, it's not impossible. If you've got a 401(k), for example, diverting a small percentage of your salary into it could be an easy way to start investing.
If saving for retirement seems impossible, you could try refinancing your loans. Lowering your interest rate could leave you with extra money to invest.
2. You Can't Trust Wall Street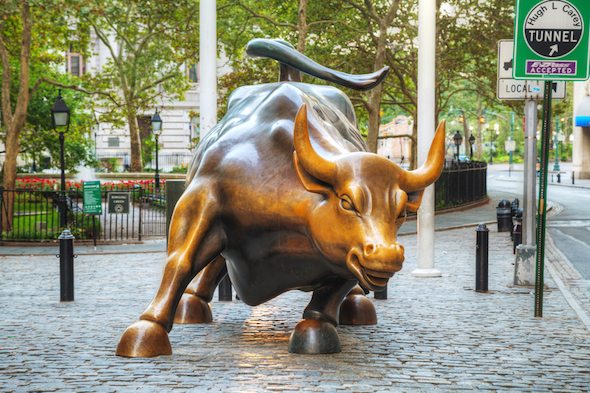 Part of learning the ropes of investing is knowing when to look to a professional for expert advice. But many young adults are wary of the financial services industry. In a recent survey, 37% of millennials said they'd trust a payment app over a traditional investment firm.
Fortunately, technology is making it easier for millennials to connect with advisors who they can trust. Robo-advisors can provide young investors with relatively inexpensive investment advice.
3. The Market's Too Risky
The market can be unpredictable but if you pick the right stocks, having those kinds of assets in your portfolio can certainly pay off.
Reports show that many young adults keep the majority of their wealth locked up in cash investments. Compared to other generations, millennials have the highest cash allocation (70%), according to a recent survey. While saving cash is certainly safer than investing in stocks, you'll end up with smaller returns if you're not willing to take more risks.
4. Investing's Just Too Complicated
You don't have to be Warren Buffet to invest well. All it really takes to get started is a willingness to learn the basics. All too often, however, millennials say that investing is simply too confusing to try and take on.
In reality, since there's so much information available on the internet, virtually anyone can become an investor. Millennials simply have to ask themselves whether they're willing to tap into the wealth of knowledge that's at their fingertips.
Related Article: Investing for Beginners
Final Word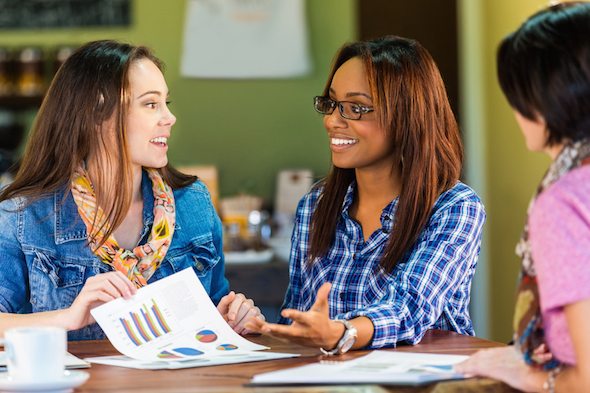 Millennials who allow excuses to keep them from investing could be doing themselves a disservice. Even if you're not planning to retire for another three or four decades, you could shortchange yourself by deciding not to invest until you turn 40 or 50. Facing your fears head on and learning as much as you can about the market can help you build long-term wealth.
Tips for Investing
If you're not currently working with a financial advisor, it may be time to speak with one about your financial goals and objectives. Finding the right financial advisor that fits your needs doesn't have to be hard. Smartsset's free tool matches you with financial advisors in your area in 5 minutes. If you're ready to be matched with local advisors that will help you achieve your financial goals, get started no.
Start saving for retirement early. No matter which retirement savings account you settle on, it's always better to start saving sooner than later. The sooner you invest your money, the more time you have to reap the benefits of compound interest. This can have a big impact on your retirement savings.
Photo credit: ©iStock.com/TERADAT SANTIVIVUT, ©iStock.com/AndreyKrav, ©iStock.com/Steve Debenport