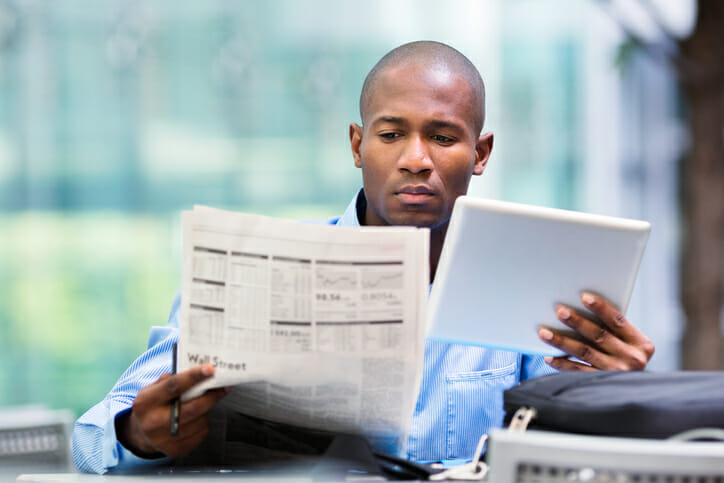 There is not a good reason to use ChoiceTrade. This low-cost, feature-limited trading platform has been in business since 2000, and offers inexpensive options and stock trading. Unfortunately, for the modern trading world, that's just not good enough anymore. Investors can get low-commission trading platforms just about anywhere these days, and most of them offer a more robust set of features than you'll find on ChoiceTrade. This review breaks down how it works.
If you're looking for valuable insight, consider working with a financial advisor to plan your next investing move.
Services and Features: What Does ChoiceTrade Offer?
ChoiceTrade is a feature-limited online trading platform. It offers three asset classes: stocks, options and ETFs. It does not support other major asset classes such as mutual funds, bonds, futures and forex. In this, it is not particularly unusual. Many online brokers restrict themselves to these three asset classes.
This platform offers three software options:
Quotestream is the firm's basic package. The web-based platform focuses on data streaming and analytics, providing real time information and technical indicators for traders.
ChoiceTrade Elite is a more robust web-based package. This comes with lower commissions and additional data sets, when compared with Quotestream. It's intended for more sophisticated and active traders who want a web-based trading platform.
Direct Pro is the firm's flagship software. This offers both a desktop and a web-based option. While it is considerably more expensive, it also offers more sophisticated data sets and a wider range of options than either of ChoiceTrade's other packages.
You should note that all three of ChoiceTrade's software platforms have an app-based version as well, and that all of these software packages are third-party platforms. For example, Direct Pro is sourced through a firm called DAS Trader.
This software arrangement is one of the more confusing things about ChoiceTrade, as there is no coherent progression among its three products. Features that are supported by the low-price Quotestream will be unavailable in Elite. Users could have a difficult time identifying which product is actually right for them.
Both ChoiceTrade Elite and Direct Pro support workspace customization. This is particularly noteworthy for their web-based environments, since relatively few investment platforms support customizable interfaces through their browsers.
ChoiceTrade offers very little in the way of research tools or fundamental analysis. Depending on the software you're using, you can get access to some news headlines or articles, but nothing that you wouldn't find with a subscription to the Wall Street Journal. Dedicated information, in-depth analysis or asset-linked research options are all missing.
This platform is also relatively limited when it comes to data and technical indicators. While standard information like pricing history and trading volume are present, investors will not be able to find in-depth volatility measures and other more sophisticated data sets.
This limitation is compounded by the fact that none of ChoiceTrade's platforms support particularly complex order types. So if you want to use technical indicators to assess a stock's potential, you can set standard order types like stop-loss and stop-limits. But more sophisticated options like conditional orders are absent. And even when the system supports multi-leg options with a maximum of four legs per trade, that is only half of what is offered by some other platforms.
ChoiceTrade billing targets sophisticated, semi-professional and day traders, but it doesn't support many of the more technical options which those investors might seek. The trading platform does not include intelligent or user-selected routing, tax-advantaged trading, or free after-hours trades.
Fees: How Much Does ChoiceTrade Cost?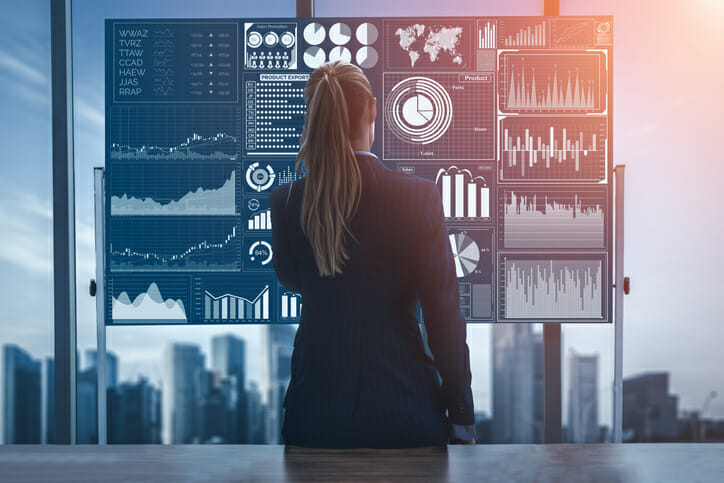 There are four types of fees you should generally look for in a trading platform:
Trading Fees: Any form of fee attached to each trade that you make. This can come in the form of a flat fee or what's known as the "spread." This is the difference, if any, between the buying and the selling price of an asset.
Trading Commissions: This is when a broker will charge you a percentage based on the volume or value of each trade.
Inactivity Fees: Any fees that the broker charges you for not trading, like when it charges you for keeping money in a brokerage account.
Non-Trading/Other Fees: Any form of fee for trading on this platform not covered above. For example, a brokerage might charge you for making deposits into your brokerage account or taking money out.
ChoiceTrade charges some version of most of these fees.
This platform charges several small fees for using it. For example, it costs $5 to withdraw money, you will be charged a $40 inactivity fee for trading less than five times per quarter, and penny stocks come with a $12 commission per trade. You must have a $100 minimum balance.
Overall commissions on this platform are fairly low. It costs nothing to trade most stocks and ETFs, and options cost $0.40 per contract. Broker assisted trading will add an additional $30 to any commission. Margin lending starts at the federal funds rate plus six percent.
ChoiceTrade's greatest selling point is its options commission cap. Your monthly options commissions are capped at $50, meaning that after you have traded 125 options contracts each month you can continue to do so effectively for free.
Effectiveness: How Well Does ChoiceTrade Work?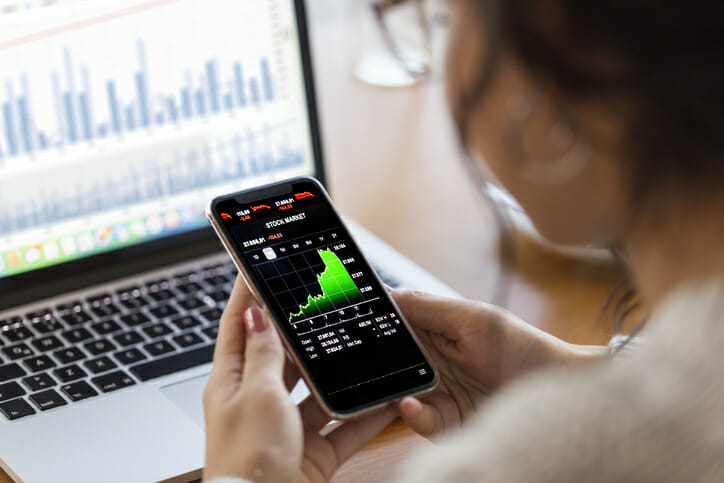 ChoiceTrade feels like a platform that was built for investors to execute trades. Your research tools are few, with even the stock screener, perhaps the most basic tool in all investing, feeling like it lacks data. Your analysis tools are equally limited, and your customization options tend to apply mainly to the user interface. In short, it's simply hard to research the trades you want to make in this platform.
If you log on already knowing the trades you want, then this system can work relatively well. It is one of the cheapest options trading platforms on the market, and its stock prices meet the current zero commission model. For someone who can do their research elsewhere, and particularly for high-volume options traders, this can work.
For everyone else, there are more feature-rich platforms that are almost as cheap (if not equally so). There's no particularly good reason to pick ChoiceTrade over one of them.
The Bottom Line
ChoiceTrade just doesn't have a niche. Whether you're a casual investor, a semi-professional or a day trader, there's a better option out there. But if you're a high-volume options trader, and you can do all of your research elsewhere, you can make it work.
Tips for Investing
Consider working with a financial advisor to optimize a strategy for your investing needs and goals. SmartAsset's matching tool can match you with financial advisors in your area in just five minutes. If you're ready, get started now.
Options are hot right now. Investors use them to speculate, hedge risk, and make income. Just about every trading platform on the market wants to introduce you to this asset class. If you're interested, or just curious, you can learn exactly what all the fuss is about right here.
Make sure your investment assets fit your risk profile. SmartAsset's free, easy-to-use asset allocation calculator will help align your assets with your risk tolerance.
Photo Credit: ©iStock.com/NicolasMcComber, ©iStock.com/Blue Planet Studio, ©iStock.com/guvendemir