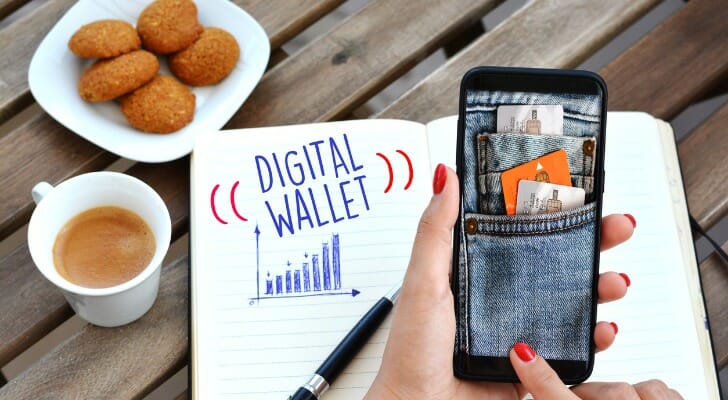 Bitcoin is having a moment. Actually, Bitcoin has been having a moment for several years now. However, the past 12 months have been particularly noteworthy for the infamously volatile digital asset. From a price around $7,000 per token before the pandemic, Bitcoin has even surged to prices occasionally peaking over $60,000, despite recent Elon Musk-prompted volatility. Thousands of investors have jumped into the cryptocurrency space, eager to take advantage of the rocketship that appears to be digital investment. For anyone thinking about getting into the market, keeping your cryptocurrency safe is essential. Here's how to do that.
Consider working with a financial advisor to determine if cryptocurrencies are appropriate for you, given your timeline, risk profile and goals.
What Is a Bitcoin/Cryptocurrency Wallet?
A Bitcoin wallet, also known as a cryptocurrency wallet, is a place that you store the codes you use to access your cryptocurrency. Every individual cryptocurrency token requires a series of keys (long, alphanumeric strings) that function as passwords. Without that key, you can't spend, sell or otherwise access your token. Your wallet is where you store these keys.
There are three general types of wallets:
Hot Storage – This is when you store your cryptocurrency keys online, often with a third party or on an app. Most cryptocurrency is stored this way. It makes it easier to spend and transfer your tokens and it gives you extra backup in case you lose your passwords. However, it comes at a security risk. Any server can get hacked, and if that happens there's no good way to get your cryptocurrency back.
Cold Storage – You store your keys offline in a digital format. For example, you might store all of your cryptocurrency keys in a flash drive or a portable hard drive. (You could literally use a Word or Note file to do this.) This has the advantage of security. You can't hack something that isn't plugged into the internet. But it is inconvenient if you want to transfer your currency, and if you lose this device the cryptocurrency is gone forever. Learn more about cold storage for Bitcoin here.
Hard Storage – You print the keys to each token on a piece of paper and carry them in hard copy. Like with cold storage, this is unhackable (even more so). It is also somewhat more convenient than carrying around a hard drive in case you want to trade your assets. But like with cold storage, it makes transferring your cryptocurrency inconvenient and if you lose this slip of paper you lose those tokens forever.
You typically need some form of wallet in order to trade Bitcoin or any other cryptocurrency like Ethereum or Dogecoin, since you need someplace where you store the codes necessary to access each token.
If you trade a lot of cryptocurrency, a combination of hot and cold storage is often wise. Any assets that you want to access quickly or easily should be kept in hot storage, while you can keep the keys to your long-term assets in cold storage. This maximizes your protection from hackers while also giving you ease of access.
5 Bitcoin/Cryptocurrency Wallets
There are a huge number of cryptocurrency wallets on the market. For investors who are getting started, however, we recommend taking a look at these five products:
Coinbase Wallet – Good overall overall product, especially for beginners
Coinbase is one of the best-known and largest cryptocurrency exchanges anywhere in the world. In fact, it has become so large and so legitimized that the company went public in mid-2021. Its system is versatile, well designed and above all accessible for newcomers to the cryptocurrency world.
The system's wallet works the same way. While Coinbase's wallet is for users of its marketplace, its design shares the same ease of use that you'll find across the entire platform. Built to connect with most major banks and offering a mobile platform in addition to its web presence, Coinbase is a great hot wallet option that is particularly useful for those just getting started. Learn more about Coinbase here.
Ledger and Trezor – Generally regarded as the two best cold storage choices
Cold storage can be as simple as a Word document on a flash drive, but it can be more than that. Given that entire fortunes can change hands via cryptocurrency, it should be much more than that. Enter Ledger and Trezor. Ledger offers a digital cold storage wallet roughly the size and shape of a thumb drive. Built with extremely well regarded security on the device itself, Ledger's software is well designed and its interface is overall very easy to use. The firm's partnerships with several crypto exchanges also means that you can connect the device to your computer and use it directly as a hot storage device, saving yourself the hassle sometimes involved with cold storage.
Trezor is physically designed for cryptocurrency trading. Built with a touchscreen, it connects to your computer and allows you to log into the Trezor device directly from the hardware interface. Some of the newer Trezor devices can connect to your phone as well as your computer. Like Ledger the Trezor can connect directly with many exchanges, allowing the device to work as hot storage once it's plugged in. (That is to say, you do not have to manually enter your token's access keys in order to trade them, as you would with a simple flash drive.)
Exodus – Clean, easy-to-use desktop wallet that supports a wide range of currencies
Desktop wallets store your cryptocurrency in software installed on your computer. As such, they sit in a space in-between web-based wallets and true cold storage. While considered hot storage, since they aren't physically unplugged from the internet, desktop wallets also don't store their information in the always-on environment of a web server.
In this category of storage, one of the best is Exodus. This product supports Windows and Macintosh and also has mobile versions for both Android and iOS. It allows you to store and (with the appropriate crypto exchange) trade a wide range of currencies beyond just Bitcoin. Its design makes it easy to move both large and very small amounts of currency, which is especially important for anyone trying to trade fractional shares of those $60,000 bitcoin tokens. Overall, this is a product that lets you simply install and start trading.
Mycelium – Perhaps the best wallet for easily trading Bitcoin. You may not be reading this to trade a variety of cryptocurrencies. You want to trade Bitcoin. In that case, we recommend Mycelium.
This is a mobile-based wallet available on both iOS and Android. At the time of writing, it supported only two forms of cryptocurrency: Bitcoin and Ethereum. (You can also trade some currencies built out of Ethereum, as offshoots of supporting this token type.)
Mycelium offers highly regarded security, stores your keys directly on your mobile device and offers a feature for creating a secured backup in case you should lose your device or data. Its interface is, as with all of our recommended wallets, clean and easy to use. (This is a must in a field that can frequently get very confusing.) Being on mobile means that you can easily access your Bitcoin holdings any time, anywhere.
While not the right product for investors who want to broaden their interests across crypto generally, Mycelium is absolutely the right way to go if you're looking for a Bitcoin solution, full stop.
The Bottom Line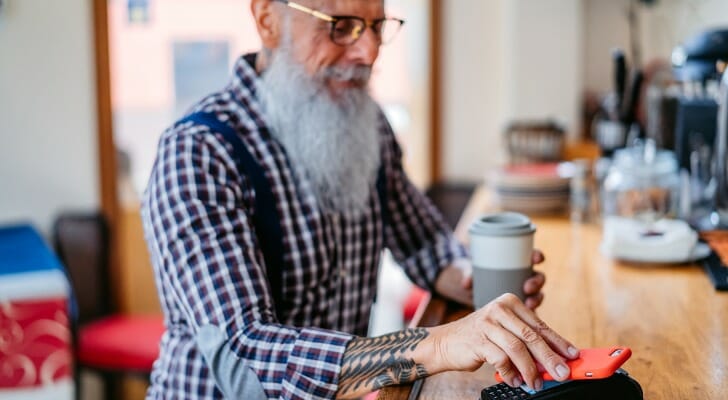 Cryptocurrency storage offers as many possible solutions as there are exchanges and interested companies. While our recommendations only scratch the surface, you will do very well with any of the products on this list. Investors who are just getting started should consider Coinbase as a great place to start, while more advanced traders might want to make the jump to Exodus. For those who are security-conscious, Ledger and Trezor are the industry-standard in cold storage, and Mycelium is perhaps the easiest option on the market for Bitcoin-focused traders.
Tips for Investing
Now that you know where to store it, how do you buy it? In our article on cryptocurrency trading we explain how and where you can invest in this new asset class that seems to have taken over the headlines without showing up on any traditional markets.
Should you invest in cryptocurrency? Fortunes have been made and lost chasing this digital gold rush, and it's an open question whether any individual investor should jump in. Financial advisors help clients think clearly and strategically about the option. Finding a financial advisor doesn't have to be hard. Happily, SmartAsset's matching tool can help you find a financial advisor near you, in minutes, to help you assess the risks and decide whether this speculative asset class is right for you. If you're ready, get started now.
Photo credit: ©iStock.com/adrian825, ©iStock.com/adventtr, ©iStock.com/urbazon