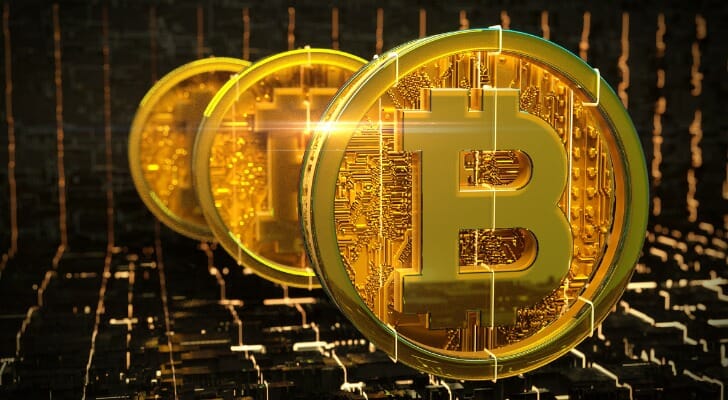 Bitcoin will likely go down as one of history's great examples of financial FOMO (fear of missing out). Not long ago early adopters literally couldn't give this asset away, and now a single token costs almost as much as a small house. Certainly there is a world of regretful investors out there who, 10 years ago, had the chance to spend (literally) a few dollars on Bitcoin and laughed. That doesn't mean that all digital tokens are a good investment. It doesn't even mean that Bitcoin always is. This inexplicably valuable asset is also historically volatile, making it an interesting but by no means secure addition to your portfolio.
However, it does mean that investors across the market have begun taking digital assets seriously. How can they not? At time of writing a single Bitcoin cost more than $57,630. That's a kind of value that the market simply can't ignore. From brand-new traders to stodgy investment banks, the market has noticed Bitcoin and its associated products.
The question is, if you're interested in trading them, where should you go?
A financial advisor can give you invaluable guidance on investing in cryptocurrencies, including which platforms are most appropriate for you.
What Is Bitcoin? What About Blockchain?
As a threshold matter it's important to distinguish Bitcoin from blockchain. While fully exploring the issue is beyond the scope of this article, in a nutshell what you need to know is this:
Bitcoin is a digital asset that's built using a database format known as "blockchain." This is a way of storing data that lets you publicly and securely establish individual ownership over a specific file. While you can still copy a given file endlessly, that ownership will travel with every copy you make.
This type of digital asset has many different names, such as "token" and "cryptocurrency." While Bitcoin is by far the most valuable cryptocurrency on the market, there are hundreds of different types of blockchain assets that people buy, sell and invest in.
Cryptocurrency is a fast growing but highly unstable market. This is common among emerging assets. The blockchain coding format on which cryptocurrency is based is still new and cryptocurrency still hasn't found its use case. It's likely that prices will stabilize eventually as investors and entrepreneurs determine how to approach this asset, but that will take time.
This is important to understand because when we talk about Bitcoin trading platforms we're not talking about just Bitcoin. Some investors will be interested in the one, headline asset. When others say "Bitcoin" they really mean blockchain assets in general.
Whichever you're looking to trade, these are some of the best platforms on which to do it.
Best Overall: Coinbase
Pros
Coinbase is one of the most well-known cryptocurrency exchanges in the world, and one of the most popular. There are a lot of good reasons for this.
Perhaps the best part of Coinbase is the platform's design. Cryptocurrency is a complicated field, one dominated by niche experts. This makes it even more important that your trading platform makes sense. And Coinbase is a well-designed, intuitive trading platform that helps users navigate the tricky world of crypto trading.
But that doesn't mean that Coinbase leaves the sophisticated investor behind. In particular, Coinbase pro boasts the second-highest volume of cryptocurrency trading on the market at time of writing. Robust research tools allow you to understand the state of the market (with an emphasis on volatility, which is critical in this sector), while investors can find all of the major cryptocurrencies on the market. In other words, this is a platform that's easy to jump into and with all the tools for a true professional.
Cons
Coinbase has a Byzantine fee structure that can be difficult to understand. The price you pay changes based on the size of each transaction, the nature of your account, how you're paying and even where you're located. These fees can be on the high side, but exactly how much you'll pay is a quickly moving target.
At the same time, Coinbase sometimes receives criticism for its range of offerings. This is a mixed issue. On the one hand, there are thousands of crypocurrencies in the marketplace at large and, at time of writing, Coinbase only offers 53 to trade. On the other hand, while Coinbase does offer only a fraction of the market overall, it focuses on the best and most stable cryptocurrencies you can trade. There's a good reason to see this as a well-curated market rather than a limited one.
Best Large Volume: Binance
Pros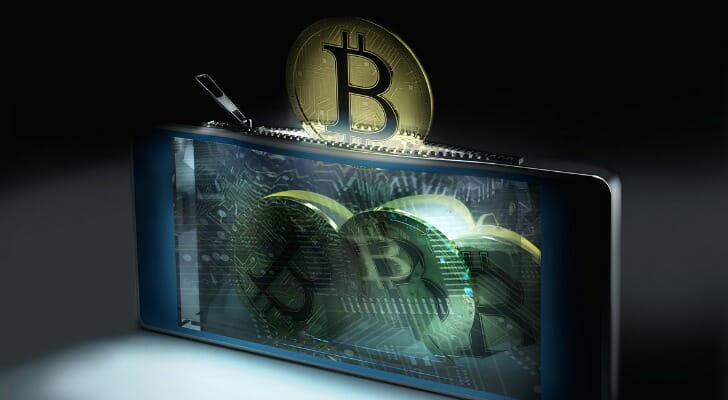 By volume there is little comparison. Binance conducts the second-highest volume of trades in the entire cryptocurrency market. This is absolutely critical in the decentralized cryptocurrency market, which has no clearinghouse to set universal prices. The high volume of trading on Binance help ensure that its transactions move efficiently and its prices accurately reflect the market at large.
At the same time this exchange also offers one of the broadest selections of cryptocurrencies available for trade. At time of writing Binance offered 347 different coins, giving it the ninth-broadest selection of any platform. While this means that Binance will have options that are less trustworthy than a more curated platform, it also means that you have a better chance of finding new opportunities.
Finally, Binance offers a strong fee schedule. While it is not the cheapest on the market, it does offer very competitive commissions.
Cons
Perhaps the biggest drawback to Binance is that it does not accept U.S. currency. This is a common problem among cryptocurrency exchanges, particularly the large ones that are likely to trade in products that have either avoided or failed SEC scrutiny. While this doesn't necessarily block Americans from the exchange altogether, it does mean that you will either have to trade exclusively in cryptocurrency or use the platform's more limited U.S.-oriented site.
Binance is also clearly designed for more sophisticated users. While the interface is well laid out, it is not as intuitive as other platforms out there. Beginners will likely want to avoid Binance.
Best For Stability: Gemini
Pros
One of the biggest debates in cryptocurrency has been whether or not these assets count as securities for the purposes of SEC regulation. This is an area where, to be fair, cryptocurrency companies have not helped themselves. This industry tries to have it both ways. Firms that deal in blockchain issue their coins on open markets, literally calling the release of a new product initial coin offerings, while at the same time arguing that this is a piece of software no more subject to SEC oversight than a copy of Angry Birds.
This debate has very real consequences. Many exchanges can't operate with U.S. dollars, and many cryptocurrency products struggle to find legitimacy with mainstream investors.
Gemini was founded to avoid all of that. This platform emphasizes regulatory compliance. It behaves and governs itself like a bank, working from within established U.S. laws and looking for products it can sell on that basis. The platform is FDIC insured, and investors can feel confident that their money is in hands that meet the same financial oversight as an E*TRADE or a TD Bank. In an industry where many exchanges have folded due to criminal activity or simple carelessness, there is enormous value to that.
Cons
Gemini's cold storage security makes the platform far more secure than many other exchanges, but also slows down some transaction times. This is a tradeoff, not necessarily a bad thing, but it's one to consider. Finding cryptocurrency assets that meet the strict financial guidelines of U.S. oversight is not necessarily easy, and as a result Gemini tends to be one of the smaller exchanges on the market. It has fewer than 40 cryptocurrencies to trade at time of writing, and its trading volume is literally an order of magnitude smaller than its major competitors. That, potentially, can affect liquidity.
Best For Learning: Etoro
Pros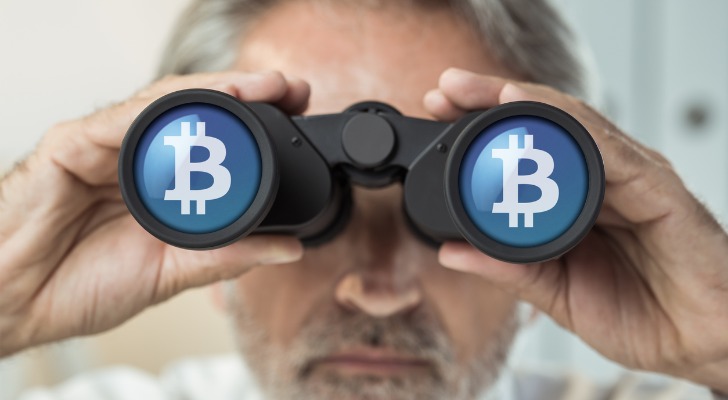 Etoro is a stable, very well regarded cryptocurrency platform. It offers all of the most popular cryptocurrencies (as judged by volume of trading). This service is known as exceptionally secure, is available to U.S. traders and even charges very competitive fees. While pricing is a moving target for this marketplace, expect to pay a spread of approximately 0.75% to 3% on each trade. All of this makes Etoro a solid platform. Where it shines is in its networked trading tools.
In addition to paper trading, in which users can create a demo account and test out various trading strategies, Etoro provides users with what it calls "social trading." This set of tools allows you to study and track the portfolios of other investors. You can see how they are currently trading, and use this information to learn the market without staking your own money until you feel ready. For investors that want to take this even further, Etoro allows you to copy trade. With this feature you can actually set your portfolio to mimic the trades made by someone else. While of limited value to experienced investors, this overall design makes Etoro an outstanding choice for investors just learning the market.
Cons
Etoro is not a strong choice for sophisticated investors.
Outside of its social trading tools, this is a solid investment platform that does generally well across the board. But it doesn't particularly shine in any one area. Etoro has all of the most popular cryptocurrencies, but an otherwise limited list. It has a solid set of research tools, but nothing particularly in-depth or innovative. It is a good platform, but if you are trading at a high level you can probably do better.
The Bottom Line
If you want to trade cryptocurrency at a high level, or overall, start with Coinbase. Investors looking for a breadth of options should check out Binance's vast marketplace, while those who value legal and financial stability will do well at Gemini. Finally, if this is your first time trading cryptocurrency, Etoro will be a great place to get started.
Tips for Investing
Consider working with a financial advisor as you invest in or consider investing in Bitcoin. Finding one doesn't have to be hard. SmartAsset's matching tool can help you find a financial advisor in your area who can help you understand exactly how and when to take these kinds of risks. If you're ready, get started now.
One way of keeping an eye on the value of a currency, whether it's crypto or fiat, is to monitor how much inflation it is experiencing. A free, easy-to-use inflation calculator can give you a quick read on that key metric.
Photo credit: ©iStock.com/Just_Super, ©iStock.com/serpeblu, ©iStock.com/D-Keine