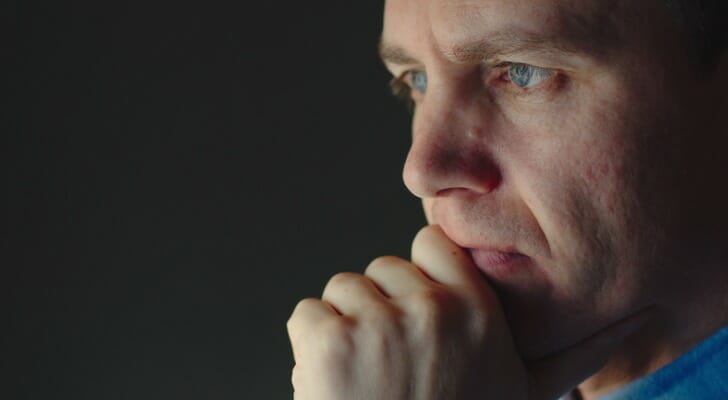 As a threshold matter, we need to point out that reviewing AvaTrade is an academic exercise for most readers. While it's valuable to understand the way that different firms approach investment and finance, at time of writing AvaTrade has not been reviewed by U.S. regulators. As a result the firm does not accept U.S. customers or funds. In fact, SmartAsset couldn't even create a demo account to test this system out. So if you're reading from the U.S., you can't actually use AvaTrade. But you can certainly learn more about what the platform does.
A financial advisor can help you sort through the pros and cons of various online brokerages so you find the one that's best for you.
Services & Features: What Does AvaTrade Offer?
AvaTrade is a feature-limited trading platform. This means that it offers only a certain segment of assets to trade. However, AvaTrade does offer more asset classes than most feature limited platforms. Investors on this service can trade foreign currencies (forex), cryptocurrency, contracts for differences (CFD), stocks and ETFs, some options and a limited selection of bonds. CFDs, which the Securities and Exchange Commission regards as unregulated over-the-counter securities, are not legal to trade in the United States. Other common assets, most notably mutual funds and many types of option contracts and bonds, are not available.
Although it offers a relatively wide range of assets, AvaTrade is primarily a currency marketplace. This firm specializes in forex, offering more than 50 different currency pairs, and has expanded that specialty into the cryptocurrency market.
The rest of AvaTrade's offerings are more like add-ons to this core service. Yet that's not a small thing. One of the biggest handicaps with many forex platforms is that they are feature-limited to the point where an investor has to use multiple different services to maintain their entire portfolio. AvaTrade's more expansive options allow investors to maintain their portfolio of mainstream assets alongside their currency trades.
AvaTrade offers a surprising, and seemingly unnecessary, range of options when it comes to trading platforms. Investors on this service can choose from two different apps (AvaTrade Go and the MetaTrader 4 app), a single browser-based trading screen (WebTrader) and two different desktop platforms (MetaTrader 4 and MetaTrader 5).
While AvaTrade offers the standard range of technical indicators for trading research, this service actually has several very creative features that investors will find useful. The Trading Calculator, for example, helps you to assess risk in a forex position. By entering the details of a position you're looking to take, this system will then generate information about exposure, risk and what it will take for this investment to make or lose money. AvaTrade's economic calendar provides a running calendar of important economic events that influence economies (and their currency), while AutoChartist provides a steady stream of intra-day technical indicators for high volume traders.
Meanwhile AvaSocial takes advantage of the modern trend of social trading. This app-based feature lets you follow other traders, track their positions and even link your portfolio to theirs. While often a gimmick, in the hands of AvaTrade social trading has become a particularly useful feature for a forex-oriented platform. It allows investors to learn the market by studying the movements of other traders. This is an excellent way to start trading in currencies, a notoriously complex marketplace.
Fees: How Much Does AvaTrade Cost?
There are usually four types of fees to look out for when choosing a trading platform. You should look out for these when evaluating any investment or trading service:
Trading Fees – Any fixed charge attached to each trade that you make. This can come in the form of a flat fee or what's known as the "spread." This is when your broker charges you based on the difference, if any, between the buying and the selling price of an asset.
Trading Commissions – This is when a broker will charge you a percentage based on the volume or value of each trade.
Inactivity Fees – Any fees that the broker charges you for not trading, such as for keeping money in a brokerage account.
Non-Trading/Other Fees – Any form of fee for trading on this platform not covered above. For example, a brokerage might charge you for making deposits into your brokerage account, taking money out of it or signing up for additional services.
When trading currency, it is essential to understand the concept of "pips." A single pip refers to the smallest amount by which prices of an asset can change, regardless of that asset's class or market. In foreign currency markets, prices are almost always expressed out to four decimal places. This means that a single pip will mean 0.0001 (1/100 of 1%) in whatever unit of currency is being traded. This can also be referred to as one basis point.
Note, however, that a pip does not always have to mean 0.0001. A pip is defined as the smallest unit of change for a given asset regardless of how that unit is measured. If, for some reason, a particular asset were measured in tenths of a cent, then a pip would mean 0.1.
As with many forex-oriented platforms, AvaTrade has a complicated fee structure. Investors need a minimum balance of 100 units in their base currency (for example 100 euros or pounds). It also charges an inactivity fee of $50 after three months without trading, and a $100 inactivity fee for each 12 month period.
AvaTrade's main fee structure comes from the bid-ask spread with currency pairs. The spread changes constantly, and is different based for each given set of assets. In particular a bid-ask spread tends to be higher for less common currencies. For example, at time of writing the EUR/USD pair had a spread of 0.9 pips, while the NZD/USD pair had a spread of 1.8 pips. Currencies also generate an interest charge when held overnight.
AvaTrade charges no commissions or fees on most other trading, such as stocks and options. However, investors should take care, as AvaTrade does not clearly list its prices or account options. Given that your specific charges will depend on your account and what assets you trade, this makes it difficult to understand what you would pay.
Effectiveness: How Well Does AvaTrade Work?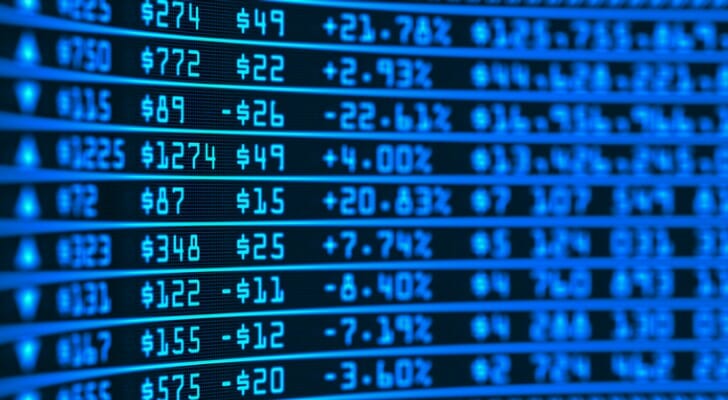 While SmartAsset was unable to use AvaTrade directly, because it is not permitted in the U.S., its features are well designed and well-targeted for its audience. Much of AvaTrade is built around giving traders access to information and education. In particular the firm's website offers a wide range of tutorials and educational articles to help investors understand currencies. These articles scale in terms of complexity, aimed at helping investors from raw beginners to even higher levels of expertise.
This focus extends to the platform's many add-ons, such as the social trading and data features, and even an Islamic trading option that helps investors find assets that meet particular religious preferences.
AvaTrade offers a strong support network. In addition to e-mail based contact, investors can also reach out by phone and chat. Support is available 24 hours a day during the business week, but not during the weekend.
While AvaTrade's platform options are not necessarily well curated, investors can access this platform from virtually any device (including Macs). Web access is easy, and both account creation and login are very straightforward. Finally, the platform offers a series of automated trading options for more hands-off investors. From building your portfolio around a series of pre-designed strategies to mirroring other traders, this is an ease-of-access tool that may prove highly valuable.
The Bottom Line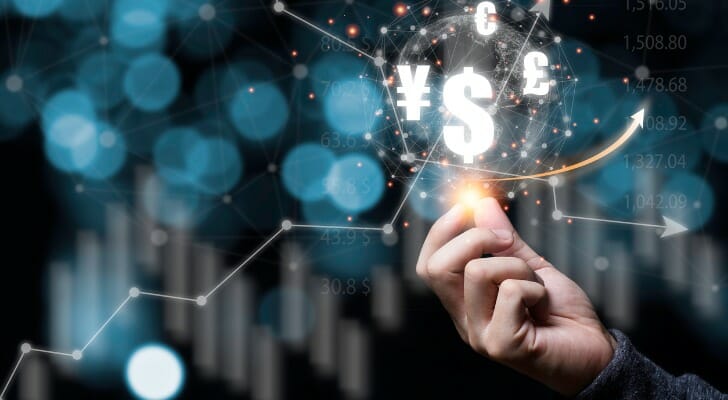 AvaTrade is a forex-oriented trading platform that offers several creative products, primarily built around understanding the market at large. It's primarily a currency exchange, specializing in foreign exchange. Customers can trade more than 50 different currency pairs, and has expanded that specialty into the cryptocurrency market. If they do begin operating for U.S. customers they will be worth a serious look.
Tips on Investing
Whether you're considering getting started with investing or you're already a seasoned investor, an investment calculator can help you figure out how to meet your goals. It can show you how your initial investment, frequency of contributions and risk tolerance can all affect how your money grows.
AvaTrade may not be the tool for you, but that doesn't mean the right trading platform isn't out there. A financial advisor can help you find the right platform, among other valuable services. Finding one doesn't have to be hard. SmartAsset's matching tool can connect you to several in your area in minutes. If you're ready, get started now.
Photo credit: ©iStock.com/eugenekeebler, ©iStock.com/JuSun, ©iStock.com/Dilok Klaisataporn