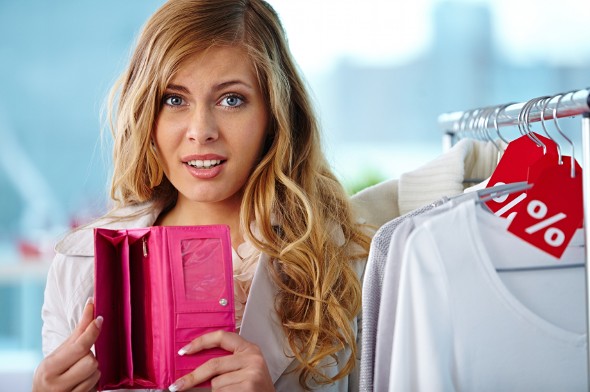 Building wealth is something just about anyone can do. But unfortunately, there's no silver bullet for getting rich unless you're lucky enough to win the lottery. The internet is chock full of advice on how to effectively generate wealth, but it's best to be careful about who you listen to. Buying into any of these four myths could cost you when you're trying to grow your net worth.
Check out our investment calculator.
1. The Most Rewarding Investments Are Always the Riskiest
There's a common misconception that you have to be willing to take a huge gamble to see any payoff. While no investment is completely risk-free, you can still generate decent returns without having to subject your money to the mercy of the most risky stocks, bonds and other assets.
When it comes to building wealth, there are plenty of less risky ways to line your pockets. Investing in a rental property in a robust market, for example, will allow you to generate a steady stream of income. The point is, you don't have to compromise your comfort level to make money as an investor. Taking on undue risk could cost you if the investment doesn't pan out.
2. Fees Don't Matter if You're Earning Steady Returns
When you're focused on building wealth, it's easy to just see the returns you can expect from a particular investment without considering the fees. But that's an expensive mistake to make. Paying out thousands of dollars in fees over the course of your investing career can dramatically shrink the wealth you're generating.
Once you do the math, it's easy to see that when it comes to building wealth in your 30s and beyond, fees matter.
Related Article: 7 Rules for Building Wealth in Your 20s
3. Passive Income Is the Ticket to Building Wealth
At first glance, generating passive income from your portfolio probably seems like a pretty sweet deal. You make an initial investment and sit back as the money comes in. While passive income from dividend stocks or other investments is worth exploring, it's not the end-all, be-all of building wealth.
Instead of focusing all of your energy on the dividend-chasing strategy, it's a good idea to consider alternatives like low-fee index funds that track the market. Make sure your asset allocation is diversified beyond just blue chip stocks and other dividend sources.
4. You Need to Pay Big Bucks for a Financial Advisor
Financial advisors can offer advice and insight on how to perfect your investment strategy, but they don't work for free. While some work on a commission basis, others charge a flat fee for their services. And like other investing fees, the costs of financial advice can eat away at your returns over time.
Fortunately, you don't have to pay an arm and a leg for financial services. Robo-advisors are often a more cost-effective alternative and can be great for tech-savvy investors. Keep in mind that robo-advisors tend to take a more passive approach with investing, so you'll have to balance the lower cost against the limited range of control.
Related Article: Pros and Cons of Using a Robo-Advisor to Build Wealth
Final Word
Investing isn't rocket science if you're willing to put in some time researching the ins and outs. Knowing how to separate fact from fiction can go a long way towards helping you reach your wealth-building goals.
Photo credit: ©iStock.com/mediaphotos, ©iStock.com/jwohlfeil, ©iStock.com/Susan Chiang