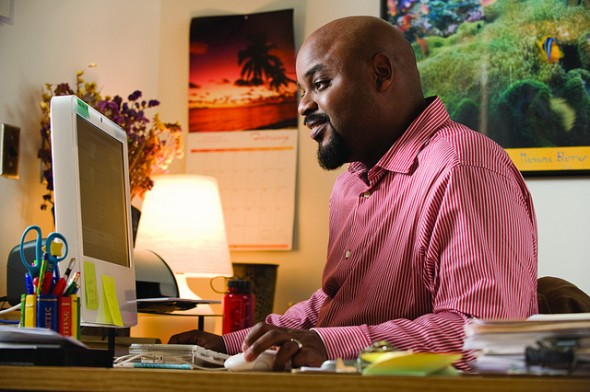 One of the advantages of working for a large company is that you're typically able to get health insurance as part of your benefits package. When all of your income is generated by freelance work or a business you're trying to build, you're stuck paying the premiums on your own.
Find out now: Is it better to buy or rent?
Thanks to the Affordable Care Act, finding health insurance may not be as big of an obstacle for the self-employed anymore. Still, it pays to look for the most affordable coverage. Here are a few options the self-employed, freelancers and entrepreneurs may want to consider when shopping around for health insurance.
Healthcare.gov
In October, the government opened up the federal health insurance marketplace which allows individuals, families and small businesses to compare prices and purchase coverage online through the different state exchanges. While there are plenty of plans to choose from, whether or not you should buy coverage through the market really depends on your income and family size.
Related Article: Obamacare is Here: What Will it Cost?
A premium tax credit is available that can help to offset some of the costs of coverage but there are limits to how much you can earn to qualify. Individuals, for example, may be able to get the credit if they make less than $46,000 and the limit increases to $94,000 for a family of four. If you think you'll qualify for the credit, then it might make sense to purchase your insurance through a state-run exchange.
If you're relatively healthy, you could opt for a catastrophic coverage policy. These plans are designed for people under 30, unless you can prove a financial hardship. Catastrophic coverage policies typically have lower premiums but much higher deductibles than other types of insurance and you won't be eligible for the tax credit if you go with this type of plan.
Freelancers Union
The Freelancers Union was founded in 1995 to protect and promote the interests of independent workers. In addition to offering discounts on the products and services for freelancers, the union also offers both group and individual health insurance plan for members. With the group plans, the Freelancers Union holds the policy and enrollees have access to all of the available plans. There is a fee associated with joining the group plan.
Individual plans are available to members through Golden Rule in 30 states. If you sign up for an individual plan, you'll deal directly with the insurance company rather than going through the union. Your eligibility to enroll in an individual plan is based on the rules in your state and your medical history. Individual plans tend to be more expensive than group enrollment, which can run anywhere from $200 to $600 per month.
Insurance Comparison Sites
Clearinghouse sites like eHealthInsurance let you compare insurance rates for multiple insurers at once to help you find the best deal. All you have to do is enter some information about your age, gender and where you live. You'll get a list of available plans and their corresponding rates.
Related Article: Managing Your Finances While Freelancing
For example, eHealthinsurance works with a number of different carriers, including Aetna, Humana and UnitedHealthOne and advertises monthly rates as low as $66. If you're thinking of shopping through a clearinghouse site, make sure you take the time to compare rates offered through the federal marketplace to make sure you're getting the best deal.
Health Insurance Alternatives
While there's no substitute for comprehensive medical coverage, there are some alternatives that you can turn to if you don't have any other insurance options. If you want access to doctors and discounts on health care services, you might want to sign up for a freshbenies card. The card offers a 24-hour concierge service that allows you to call a physician at any time with a question or for help with a prescription. You can also get discounts on things like dental and vision care through participating providers.
Medical sharing plans are another option, albeit one that comes with a certain amount of risk. With this type plan, individuals are grouped together and each person pays in a set amount of money each month. When someone in the group needs medical care, the money to pay for it comes from the community pool. Your monthly contribution is typically based on your family size and you also have to pay a deductible. Many of these plans tend to be faith-based, so you may have to meet certain requirements to join.
If You Don't Have Coverage
Self-employed, freelancers and entrepreneurs who decide to do without coverage will be subject to a tax penalty starting in 2014. Starting next year, the fee will be 1% of your income or $95, whichever is higher. By 2016, the fee is set to increase to 2.5% of income or $695. On top of paying the fee, you'll also have to pay all of your medical costs out-of-pocket if a health crisis hits. If you're self-employed, it pays to evaluate all of your insurance options sooner rather than later, not only for your health but for your financial peace of mind.
Related Article: How Generation Y Works
Photo Credit: newsusacontent