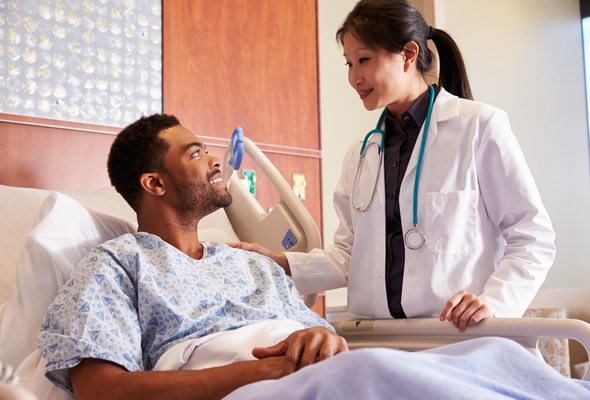 The open enrollment period began on November 1 and runs through January 31, 2017. If you haven't already done it, now's a good time to think about your health insurance and decide whether you should switch over to a new plan. There are a lot of different factors to consider when choosing a healthcare plan, including the kind of benefits that the plan will provide. Read on as we explore the pros and cons of POS health plans.
Find out now: How much life insurance do I need?
POS Plans: The Basics
A point of service (POS) healthcare plan combines some of the features of HMO plans and PPO plans. Much like an HMO health plan, POS plans require their members to choose a doctor within their network to serve as their primary care physician (PCP). Under both POS and HMO plans, you'll need to ask your PCP for a referral when you want to see a specialist or doctor within your network of healthcare professionals.
Like PPO plans, POS plans provide some sort of insurance coverage to people who visit healthcare providers outside of their network. So it's possible to receive a mixture of medical care from in-network and out-of-network doctors under a POS plan.
The Advantages of Having a POS Plan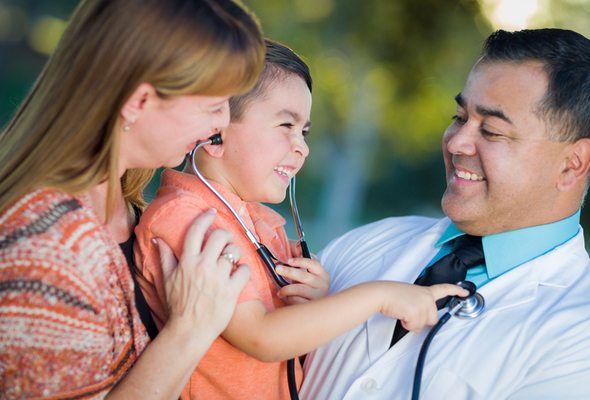 POS plans aren't as rigid as HMO plans are. Under an HMO plan, your insurance company typically won't cover the cost of any medical care provided by an out-of-network physician or hospital, unless there's an emergency. But POS health plans usually cover a portion of their members' medical bills, regardless of whether they stay within their network.
Another advantage of POS health plans is that they can be relatively affordable. If you have a POS plan and you only visit doctors and medical facilities inside of your network of providers, you may not have to pay a deductible at all. What's more, if you need to pay a copay, it'll likely be fairly inexpensive (as long as you remain within your network).
Related Article: What's the Average Cost of Health Insurance?
The Downsides to Having a POS Plan
There are some drawbacks to enrolling in a POS plan. For one, if you decide to receive medical care from a specialist or hospital outside of your network, you'll pay more out of pocket.
That means you'll probably have to pay a deductible before your insurer will cover the cost of anything. Plus, you may have to pay a higher copay than you would if you stayed inside of your healthcare network. PPO plan members face the same problems when they stray from their network of providers. And depending on the way your plan works, you may also be responsible for coinsurance.
If you visit a doctor who's part of your network, you won't have to worry about filing an insurance claim or completing very much paperwork. That changes when you seek medical care from someone who's not in your plan's network and who you didn't find via your PCP. And while you're waiting for your claim to be processed, it could take months for you to be reimbursed for covering the cost of your own medical bills.
Of course, having a PCP comes with its own set of problems. You may not like the specialists who your doctor refers you to. And if you're on a budget, you may have no choice but to take your primary care physician's advice. Otherwise, you'll pay more for healthcare if you choose a medical professional who's not part of your network.
What's more, depending on the way your POS plan works, you may need a referral from your PCP to see an out-of-network physician. That can be frustrating if you don't want permission to see a certain doctor or you don't want to waste time waiting for your PCP's approval.
Is a POS Plan Right for You?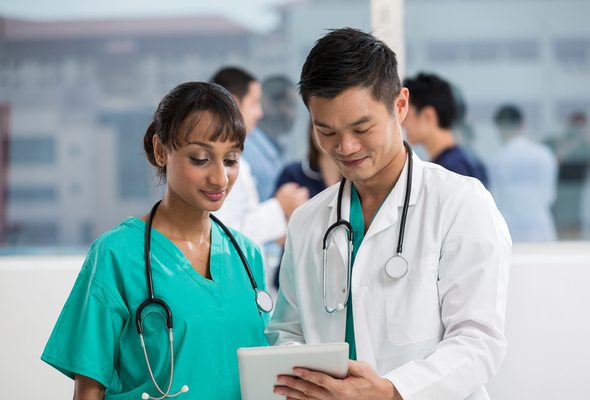 If you're having trouble deciding between an HMO health plan and a PPO plan, enrolling in a POS plan might be a good idea since it's a hybrid health insurance plan. Having a POS plan might make sense if you like having a primary care physician who can coordinate all of your medical care and you want to be able to choose an out-of-network provider from time to time.
If you live in a small town with few healthcare providers or you often need outpatient services, going with a POS plan over an HMO might work in your favor. Plus your medical care will likely be cheaper under a POS plan than it would be under a PPO plan.
But if you don't intend to see an out-of-network doctor, enrolling in a POS plan might be pointless when you can save more money by applying for an HMO plan. And if having a PCP seems more like a nuisance rather than a benefit, you might want to sign up for a PPO plan instead.
Related Article: What to Do If Your Health Insurance Claim Is Denied
Final Word
Enrolling in a POS plan could be perfect for someone who wants the best of both worlds: a PCP and options beyond their regular network of healthcare providers. But there are downsides to having a POS plan, like additional paperwork and higher costs for out-of-network care. Weighing the advantages and disadvantages of POS plans and other types of health insurance plans can help you choose the plan that'll provide the best coverage.
Photo credit: ©iStock.com/monkeybusinessimages, ©iStock.com/Feverpitched, ©iStock.com/sjenner13