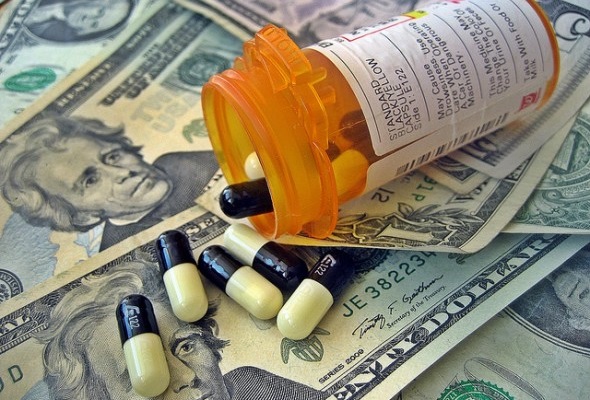 With key provisions of the Affordable Care Act set to take effect in 2014, millions of uninsured Americans are wondering how much they'll have to fork over for health care coverage. The national and state-administered health insurance exchanges opened today and there's already been a substantial amount of public and political speculation as to how much Obamacare will really cost.
Find out now: How much life insurance do I need?
The Department of Health and Human Services recently released an Issue Brief which included detailed estimates for health insurance premiums under the plan. If you're planning to shop for health coverage through the exchange program, here's a quick breakdown of what you can expect to pay.
Rate Tiers
The federal health insurance exchange will offer bronze, silver, gold and platinum plans, as well as catastrophic coverage which is targeted towards young adults and individuals who can't afford full medical coverage. Plans purchased at the bronze level will have the lowest premiums and platinum coverage will be the most expensive. Premiums are projected to be lower in states that offer multiple qualified health insurance plans and higher in states with larger rural populations.
According to the HHS brief, the average individual premium will be $328 per month in 2014 but actual premiums are based on where you live. This is approximately 16 percent lower than Congressional Budget Office estimates. Keep in mind that this figure doesn't factor in tax credits that will be available to low and middle-income families who pay for their own insurance.
Premiums for Young Adults
The Department of Health and Human Services estimates that overall, premiums will be lowest for young adults who are in good health. For example, a 27-year-old making $25,000 a year would pay just $48 a month for bronze coverage in Arkansas, after the tax credit. At the highest end of the rate scale, the same 27-year-old would pay $120 a month for coverage in Arizona, which adds up to less than $1500 a year.
On average, young adults can expect to pay $129 a month for the lowest level of catastrophic coverage and $240 a month for the lowest level of gold coverage, before any tax credits are applied. These averages are based on data for the 36 states that are participating in the federal health insurance exchange. It's worth nothing that the brief did not offer any estimates for platinum coverage.
Coverage Rates for Families
Under the Affordable Care Act, adults will be required to have insurance for themselves and their children starting in 2014. Where you live and how much money you make has a significant impact on how much you'll pay. In some states, average premiums are projected to be higher than individual rates but in others they may actually be lower if you qualify for a tax credit.
In Arkansas, for example, a family of four making $50,000 a year who qualifies for the health insurance credit would pay nothing for coverage at the lowest bronze level. At the second lowest silver level, premiums are significantly higher, averaging $1,131 per month. With the tax credit, the monthly premium for silver coverage drops to just $205 per month. If you make too much money to get the credit, you could end up paying a lot more for health insurance.
Choosing a Plan
When you're comparing the different plan tiers, there are several things you need to consider beyond the monthly cost. For example, bronze plans will have the lowest premiums but you'll likely have to pay a much higher deductible. It's estimated that Americans will still have to pay between 40 and 50 percent of health care costs out-of-pocket at the bronze level.
You also need to think about how much coverage you'll actually need. If you don't go to the doctor that often and you're in relatively good health, then a bronze or low-level silver plan may be enough. If you expect to visit the doctor often because of a health problem or if you have children, you might want to shell out the extra money for a more comprehensive policy. At the gold and platinum levels, you'll pay more for your premiums but less out-of-pocket when you need medical care.
Penalties for the Uninsured
Starting in 2014, Americans who don't have insurance will be subject to a tax penalty. The penalty will be $95 or 1 percent of income, whichever is greater and it's set to increase in the next few years. By 2016, you'll have to fork over $695 or 2.5 percent of your income if you're still uninsured. If you're thinking of forgoing coverage, you need to know how much it could end up costing you.
Photo Credit: Images_of_Money