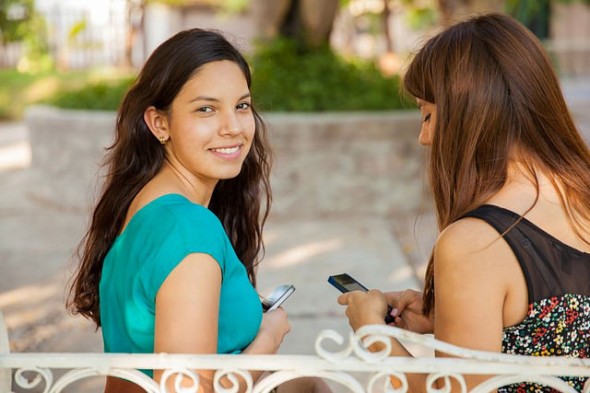 Although the economy seems to be back on solid ground following the recent recession, the fallout from the housing market collapse has had a lasting impact on millennials. The definition of a millennial is usually someone born between 1978 and 1999. Considered one of the most financially conservative generations since the Great Depression, millennials tend to take a cautious approach when it comes to things like saving and investing. It's surprising then, to learn that as a group, young adults are often drastically underinsured. If you're a member of the 18 to 35 crowd, these are the most basic types of coverage you need to have.
Find out now: How much life insurance do I need?
1. Health Insurance
The passage of the Affordable Care Act made it mandatory for all Americans to have a minimum amount of health care insurance or else face a tax penalty. Despite the prospect of a higher tax bill, approximately 24% of millennials aren't covered, according to a survey from InsuranceQuotes.com. Those who do have health insurance often opt for the lowest amount of coverage available, which may not go far if you end up needing surgery or an extended hospital stay. If cost is the main reason keeping you from getting covered, the Premium Tax Credit may help to make it more manageable.
2. Renter's Insurance
Faced with onerous student loan payments and tighter restrictions on lending, millennials are waiting longer to buy a home. Some are staying with mom and dad or shacking up with siblings but many others are trying their luck with the rental market. The problem is that they're not making sure their personal belongings are adequately protected. A recent survey from Nationwide Insurance found that 56% of renters aged 23 to 35 did not have renter's insurance. When you consider that you can purchase coverage for as little as $10 to $30 a month, it seems like a small price to pay to safeguard your stuff.
Find out now: Is it better to buy or rent?
3. Car Insurance
Car insurance seems like a no-brainer for people of all ages but it's still an area where millennials fall short. Another key finding from the InsuranceQuotes.com survey is that 36% of adults aged 18 to 29 don't have any kind of car insurance. The study attributes this in part to the fact that the number of young drivers has been declining steadily over the last decade. For millennials who are hitting the open road, the cost of purchasing car insurance is much lower compared to the hundreds or even thousands of dollars you may have to pay if you're involved in an accident.
4. Life Insurance
The 2014 Insurance Barometer Study from LIMRA and Life Happens found that only around one-third of millennials have individual life insurance policies, compared to about half for middle-aged Americans. Life insurance seems to be one of those things that younger people give very little thought to but it's something you can't afford to go without, regardless of age. It's particularly important if you're married, have children or just want to make sure any outstanding financial obligations would be covered if something happened to you.
Top 7 Reasons Why Millennials Need Life Insurance
5. Disability Insurance
Like life insurance, disability coverage is usually something that millennials think they're too young to need. The reality is that an injury or a serious illness can significantly derail your finances if you're not prepared. According to the Council for Disability Awareness, the average individual disability claim lasts just over 31 months and more than one in four 20-somethings will become disabled before they reach retirement. When you consider that one in four Americans has nothing stashed away in emergency savings, shelling out a few bucks a month for disability coverage doesn't seem like such a bad investment.
Final Word
When your whole future is stretching out before you, it's easy to think that you have plenty of time to iron out all the wrinkles in your finances. For cash-strapped millennials, skimping on certain types of insurance may seem like the best way to keep expenses down but it can easily backfire. Covering all your bases ensures you don't run into major money troubles if Murphy decides to come calling.
Photo Credit: flickr