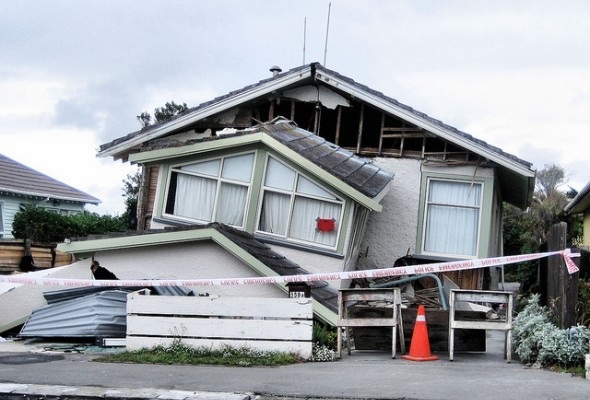 Renter's insurance is one of the most ignored types of insurance. Mostly because many never stop to think about what would happen if they lost their prized possessions in a fire, break-in or natural disaster.
Find out now: Is it better to buy or rent?
Renter's insurance is important. As is the case with all forms of insurance, it covers you if any unfortunate events such as the ones mentioned above occur. Many of us assume that should such things happen, we could win a wager with our eyes closed, but what happens if you lose? Renter's insurance is really not something you can do without and considering how affordable the policies are, it beats logic to stay unprotected.
The Importance of Renter's Insurance
Since it's clear that many of us keep finding an excuse not spend money on renter's insurance, it's prudent that we line up some of the benefits you could gain from it.
Replacement coverage
Natural events protection
Living expenses
While insurance policies differ depending on the provider you choose, these are just some of the most beneficial features you can stand to benefit from. The first one is that your replacement costs can be covered by the insurance. This means that you can get enough money to replace a damaged item. We can never fully protect from natural disasters (from flooding to tornadoes) so it's important to have a safety mechanism in place.
The good news is that your renter's insurance could cover property destroyed or damaged by these disasters. What's even better is that should you be forced to move to temporary housing, your insurance could reimburse the living expenses you accumulate. As you can see, these are all the situations you may not be able to handle on your own from a financial perspective.
Why You Need Renter's Insurance
If you are still skeptical on acquiring renter's insurance, these points should convince you.
Your landlord is protected, you're not
Anything could happen, at any time
Your possessions are valuable
It's not just property that's protected
Renter's insurance is affordable
What many of us don't know is that our landlord's insurance does not cover our possessions. However, the landlord's property is protected. In other words, the structure is the only thing that's insured when it comes to renters and it is our responsibility to protect ourselves. Your landlord would get money to replace the building but all of the things in it (your possessions) would not be covered.
Statistics show that renters are more susceptible to burglaries than home owners. It's not just burglaries that you have to worry about but fires and natural disasters as well. Our homes have really valuable items: the average renter has personal belongings worth over $20,000. Though it may not look like it, you have more valuable possessions than you are aware of!
Renter's insurance not only protects these possessions but could also cover liability insurance and medical expenses as well. For those who assume that they cannot afford insurance, well your policy costs the same as a pizza. There are policies for as low as $15 a month.
Many people who do not have renter's insurance tend to be ill informed and this is why you will hear excuses such as, it's unnecessary or even expensive. What's expensive is not having renter's insurance. Imagine having to replace everything you own. Save a little from this week's booze party and get yourself renter's insurance, you will not regret it.
Photo Credti: martinluff