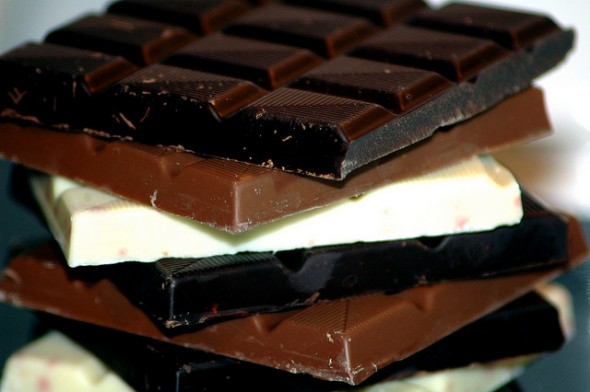 Chocolate lovers are getting a fright. The price of your favorite treats could soon skyrocket. A boost in demand paired with bad weather in key cocoa-producing regions is driving up production costs for chocolate manufacturers. That means satisfying your sweet tooth may become more expensive.
Check out our student loan calculator
Not So Sweet News
Speculation about a rise in chocolate prices has been building for some time, largely due to reported cocoa bean shortages and predictions about the status of next year's harvest. Ongoing drought in West Africa, where 70 percent of the world's cocoa beans are grown, is expected to significantly impact future crops. In other cocoa-producing countries, farmers have opted to switch to more profitable crops, such as rubber. This has also contributed to a drop in supply of cocoa beans.
Related Article: 5 Things That Will Cost You More in 2014
Some experts are predicting that by year's end, chocolate prices will be 45 percent higher than they were in 2007. The price of cocoa butter is currently at a four-year high, jumping approximately 70 percent in the last year alone. Production costs for milk chocolate bars are also up, rising by 25 percent over the same time period.
Pushing Prices Up
So what do rising production costs really mean for chocoholic consumers? The price of chocolate products is expected to increase across the board. So whether you prefer a classic Hershey's bar or more high-end chocolate confections, you'll be shelling out a little more for that sugar rush. Even if you don't eat candy, you could still feel the pinch if you buy foods that contain cocoa, such as Nutella or similar products.
Manufacturers may be able to offset some of the rising costs, either by reducing the cocoa content of their products or repackaging them in smaller amounts. Some companies, such as Hershey's, are also making a push to introduce new products onto the market that don't feature chocolate as a main ingredient.
Related Article: 3 Simple Ways to Save on Wine
Those who can expect to take the biggest hit when it comes to rising chocolate prices are dark chocolate-lovers. Unlike milk chocolate, dark chocolate has a higher concentration of cocoa and less sugar. It's also touted as an antioxidant, which makes it popular among health-conscious consumers who need a sugar fix every now and then. Dark chocolate is expected to take over a 20 percent share of the U.S. chocolate market this year. This rising demand paired with low production could equal a much higher price tag.
Over the last year, retail prices for chocolate products have risen 7 percent, which far outpaces the 1.5 percent annual consumer price inflation rate. Despite the projections for even higher costs, it doesn't look like the demand for chocolate will go down any time soon.
Getting Your Fix
If you're worried about how a jump in chocolate prices will impact your wallet, there are a few things you can do to keep your costs down. For example, stocking up now on your favorite treats may soften the blow if prices go up significantly. You could also consider buying higher quality chocolate products, which generally have a richer flavor. It may be more expensive but you might not need to consume as much to satisfy your chocolate craving.
Related Article: How to BYOB Better
If you're having trouble convincing your spouse or significant other to keep room in the budget for chocolate, you can always argue the health benefits. According to a recent study from Delta Dental, chocolate is the best kind of candy to eat for your dental health this Halloween season.
Photo Credit: DGH Chocolatier