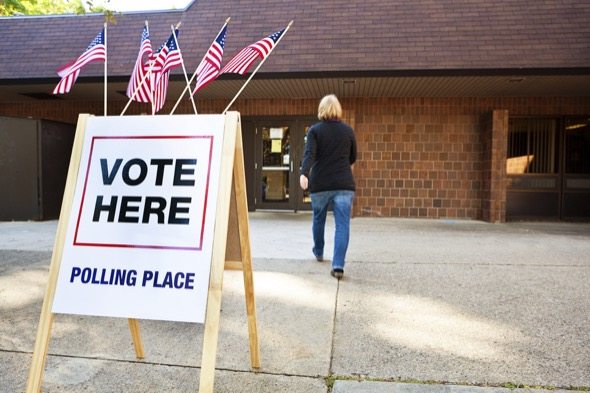 Maybe you're stuck on a business trip that happened to fall on voting day. Or maybe you're a college student who doesn't have time to go home and vote. The good news is that even if you can't make it to your designated polling place, you can still cast your vote by mailing in an absentee ballot. Here's a breakdown of how absentee voting works and how it benefits voters.
Absentee Ballots: The Basics
Absentee voting is early voting for people who can't vote the conventional way on Election Day. Depending on the state where you're registered to vote, you might be eligible for absentee voting if you can't cast your vote in person.
For example, you could fall into this category if you're a caregiver for a retired person confined to their home, a citizen currently living overseas or an active member of the military. Rules vary from state to state but many people who find themselves in these situations can vote by absentee ballot. Some states allow voters to cast absentee ballots even if they don't have a legitimate reason for not showing up on voting day.
Are voting by mail and voting in person your only options? In some places, there's a middle ground between the two if you prefer in-person voting but can't make it to the polls on voting day: in-person absentee voting. It's a good idea to check with your local supervisor of elections if you're not sure whether you're eligible for an absentee ballot or early voting.
Related Article: Liberals vs Conservatives: How a City's Political Leaning Relates to Economic Trends
How Absentee Voting Works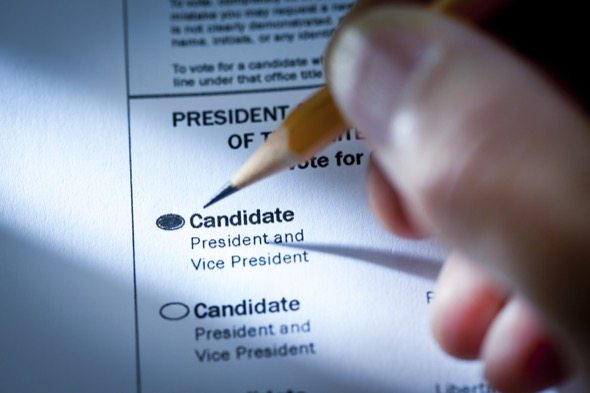 Absentee voting is a fairly straightforward process but it often requires voters to plan ahead. If your address has changed since the last time you voted, you'll need to update your voter registration information.
If you want to participate in absentee voting, you'll need to request to receive your ballot by mail. Some states let voters file a standing request, meaning that they'll receive an absentee ballot for all future elections for a set number of years. As you fill out your ballot, it's important to make sure you follow the directions and properly sign and seal the envelope so that your vote counts.
To vote abroad, you'll need to send in a Federal Post Card Application (FPCA) to your local election officials. If you plan on buying a house and living overseas for a while, you'll need to complete a new FPCA each year. Some states allow voters who live outside of the U.S. to vote electronically via email, fax or a web-based portal.
The Pros and Cons of Absentee Voting
One downside to absentee voting is that you'll need to keep up with deadlines to make sure your vote gets in on time. If keeping track of dates isn't your forte, you might need to make time to vote early in person (if your state allows it).
On the other hand, absentee voting comes with its fair share of perks. You'll be able to vote at a time that's most convenient for you. And instead of waiting in long lines with your fellow liberals or conservatives, you'll be able to complete your ballot in just a few minutes.
Deadlines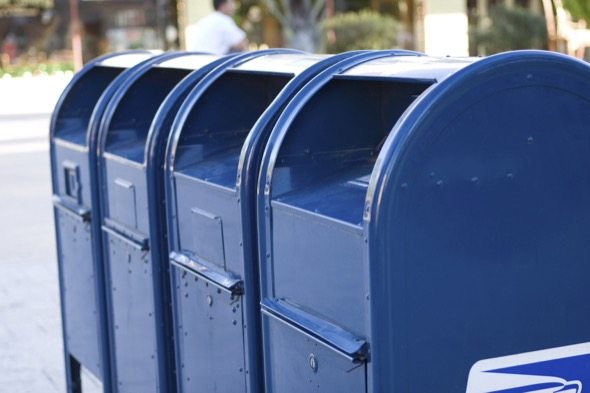 Election dates and deadlines usually vary by state. Your absentee request deadline might be a week or so before an election, but it's best to verify this information ahead of time.
If you can never remember important dates, it might be a good idea to add your absentee voting deadlines to your calendar. That way, you won't lose your chance to cast your ballot during a key election.
Final Word
If a scheduling conflict or a special circumstance prevents you from voting in person, absentee voting might be worth looking into. But in order for your voice to be heard, you'll need to know your local rules and regulations for casting absentee ballots.
Update: Wondering about more than just absentee voting? If you also have some lingering financial questions, SmartAsset can help. So many people reached out to us looking for tax and long-term financial planning help, we started our own matching service to help you find a financial advisor. The SmartAdvisor matching tool can help you find a person to work with to meet your needs. First you'll answer a series of questions about your situation and goals. Then the program will narrow down your options from thousands of advisors to up to three fiduciaries who suit your needs. You can then read their profiles to learn more about them, interview them on the phone or in person and choose who to work with in the future. This allows you to find a good fit while the program does much of the hard work for you.
Photo credit: ©iStock.com/YinYang, ©iStock.com/YinYang, ©iStock.com/Tyson Paul