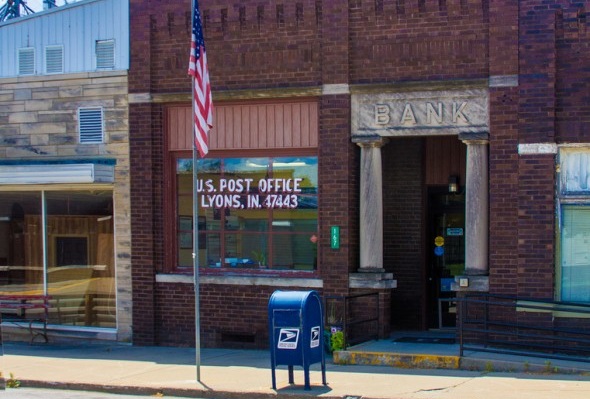 Over the last several years, the U.S. Postal Service has been on a financial losing streak. Despite measures to increase revenue and improve productivity, the agency still reported a net loss of $5 billion for the 2013 fiscal year. That brings total net losses to a whopping $27 billion since 2011.
Related: Which Checking Account is Best for Me?
While there's been some discussion about introducing legislation that would help bring the Postal Service out of the red, Congress has yet to move forward. In an effort to address concerns about the agency's future, the Office of the Inspector General is offering a solution. A report issued earlier this year suggests that expanding services to include banking may be the answer to the organization's financial woes.
Filling a Need
According to the report, there are approximately 68 million Americans who are underserved when it comes to banking. They typically live in places where there are few, if any, bank branches available. As a result, they often have to depend on check cashing services or payday lenders to get quick cash, which are notorious for charging excessive fees. With many of those lacking access to banking services categorized as low income this may represent a significant strain on already tight budgets.
In 2012, underserved families spent approximately $89 million in interest and fees on alternative financial services, which breaks down to an average of just over $2,400 per household. Allowing post offices to offer things like check cashing, savings account, small loan and bill payment services could relieve some of the burden on the underserved while generating much-needed revenue, according to the Inspector General's Office. The report argues that introducing financial services could translate to an additional $8.9 billion in revenue each year.
Back to the Future
The Postal Service has dabbled in banking services once before. Beginning in 1911 and continuing through the 1960s, the agency offered savings accounts to as many as 4 million people. As banks began offering more competitive interest rates, interest in the program waned. It was eventually shut down completely in 1967.
Related Article: 4 Things to Look for When Choosing a Bank
Reinstating banking services would help not only the cash-strapped agency but those who live in areas where banking availability is scarce. There are approximately 35,000 USPS offices, branches and locations nationwide and around 60% of post offices are found in areas that have either one or zero bank branches. Overhead costs would be minimal since the Post Office already has a vast network of established locations.
Banking on Banking
Support for the measure is mixed. While some lawmakers has voiced their approval of the overall concept, reaction from the banking sector has been relatively critical, citing competition as a major concern. The Postal Service itself has declined to issue any official statement, saying only that it's reviewing the report's findings.
If it's taken seriously, the Inspector General's recommendation could have significant implications not just for the Postal Service and banks but for the millions of people who could potentially take advantage of these services. Being able to pay bills and cash checks all in one place without having to fork over hundreds or thousands of dollars in fees each year could certainly decrease reliance on predatory lenders. It remains to be seen what action, if any, Congress will take.
Related Article: Are You Telling Yourself Any of These 6 Money Lies?
Photo Credit: will139