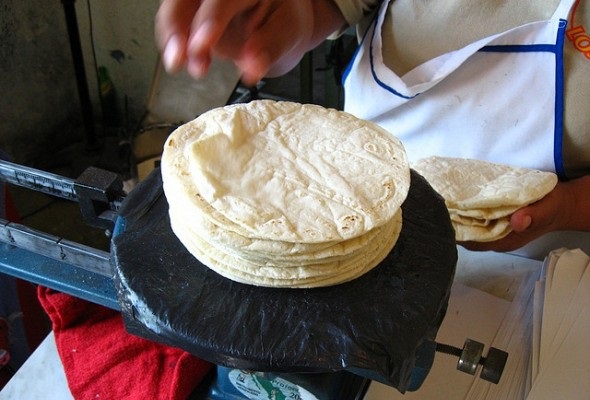 The TV may have killed the radio star, but it looks like the tortilla killed the burger (and hot dog) bun. Mexican-inspired menus are conquering the American food-scape, and it's quite profitable.
Find out now: How does my 401(k) work?
Ubiquitous food items like tacos, fajitas, nachos and burritos can be found everywhere on fast food and casual dining menus. Most often they are found at Mexican-themed businesses like Chipotle and Taco Bell.
Related Article: 4 Tactics Restaurants Use to Get You to Spend More
These eateries are more American than Mexican, however. And they are making American-owned companies quite wealthy. Bloomberg Businessweek recently reported about fast food chain profit trends which indicated that "for American restaurant chains, the future is Mexican."
Shifts in Culinary Culture
If you want to dive into the history of why 'Mexican' food as conceived by many fast food consumers is about as American as it can get, check out journalist Gustavo Arellano's book. Arellano traces the history of popular foods like tacos and nachos. He shows the delicious meals are neither traditionally Mexican nor American, especially when found on a Taco Bell menu.
And that's a good thing, something to be celebrated. Arellano's book contextualizes the shifting culinary preferences of Americans, evidenced in the profits of chains like Taco Bell and Chipotle. Historically, immigration waves have shaped the geography of taste in the States. Pizza is a prime example. As the "Latino Boom," as marketers refer to it, continues to expand, consumer knowledge of new ways to eat also expands. The result is usually delicious, and new markets mean new advertising and sales dollars.
Taco 'Bout Profits
I don't know about you, but I ended many a Thirsty Thursday night at a Taco Bell in college. Menu items like the Doritos Locos Taco are widely popular among the coveted and influential millennial group. In the most recent period, Taco Bell was up 2 percent in sales, and they've been on the upswing for 7 consecutive quarters.
Related Article: Fast Food Advertising, Obesity and the Cost to Everyone
McDonald's, Burger King, and Wendy's, meanwhile, should probably consider adding guacamole and salsa-inspired meals. Mickey D's and Wendy's hardly had a sales bump, and BK actually fell by half a percent.
Chipotle, perhaps the best example of the Northern-Southern culinary love child, enjoyed an impressive 6.2 percent increase last year. Add that to the fact that salsa has replaced ketchup and tortillas have outsold buns in American homes, and it's undeniable that 'Mexican' food (as it's often marketed in the States) isn't really ethnic anymore. It's New American food.
In that spirit, add guacamole to your burger. Put salsa and jalapenos on your grilled cheese sandwich. Douse your hot dog in Tapatio hot sauce. Embracing the two-way street of assimilation is about as American as it gets, and also happens to be quite profitable. Enjoy!
Related Article: How to BYOB Better
Photo Credit: Morinoko