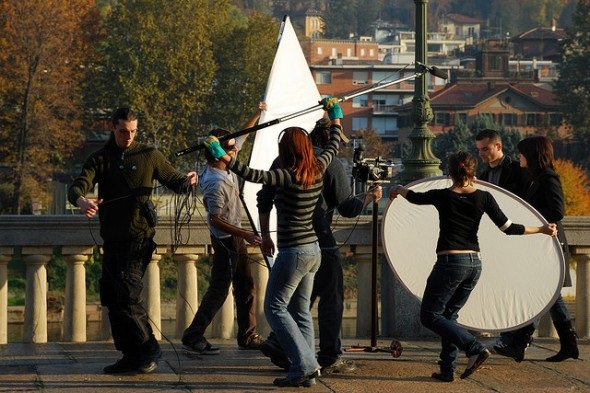 The story of people heading west to seek fame and fortune to LA, the city of glitz and glamour, has taken a noticeable detour down south. A recent study of 2013 feature film production by FilmLA shows California no longer has a monopoly on movie magic.
Find out now: How much house can I afford?
Students and others interested in heading into the entertainment industry should take note. You might want to consider colleges and universities that not only offer you a great education or scholarship dollars, but are located in these five places that may help fast-track you to internships and eventual jobs making movies.
Louisiana
The Pelican State tops the list in the most recent survey, with 18 major motion pictures shot on location in 2013. It's not just the landscape (moody, dark bayous and picturesque old architecture look great on film) but the incentives it offers to movie and production companies that make Louisiana a hot spot. These incentives include fully transferable tax credits.
5 Places to Live If You're Young, Broke and Single in the South
Canada
Fifteen major movies were filmed in Canada last year. Our northern neighbors also offer incentives such as refundable tax credits. Montreal, Vancouver, and Toronto are the entertainment production leaders for the country.
California
Los Angeles will always be Tinseltown. The City in Lights remains the movie king with more than $1 billion in production spending in 2013.
Georgia
Georgia has become a real peach when it comes to entertainment production. Some call it the Hollywood of the South. Fifteen feature films were shot in Georgia, many in the greater Atlanta area, meaning the ATL really has earned the name "Hotlanta" when it comes to movie magic.
Are Oscar Winners Actually Financial Losers?
Atlanta is also home to some major studios such as Turner (which owns CNN) and Tyler Perry Studios. Georgia also offers financial incentives to film producers. I recently met an Atlanta-area producer and director who shared with me how her company is hired to do everything from hip-hop videos to entertainment specials, commercials and even government projects, making it a strong hold for those looking for internships.
North Carolina
While there were only four feature films shot on location in North Carolina, the projects nevertheless pumped $145 million production dollars into the state economy.
There are also feature films shot in Michigan, Florida, Ohio and Pennsylvania, as well as other states. As you are on your college search, check out to see what links the college and state may have to the entertainment industry. It is a quick check that could play a key role in your plans.
Photo Credit: flickr